Best Sites for Online Therapy for Depression
We write our honest reviews but this page may contain affiliate links, with some of the partners mentioned, to support this website. Read more here
Depression is more than a feeling of grief and despair. It is a mental illness that can be extremely distressing. Depression is one of the most severe mental illnesses in the U.S., with 8 million adults experiencing it. Although depression is significantly more prevalent in women than men, depression does not distinguish by gender, race, and age.
Symptoms include depressive condition, loss of feeling, lack of enthusiasm in daily tasks, eating and sleeping difficulties, low energy, and limited self-esteem. You are probably diagnosed with severe depression if you have encountered these symptoms for three weeks or more. Suicidal thoughts or feelings of self-harm are also common and may require medical treatment.
While someone who struggles with depression can experience resistance to the concept of online therapy/emergency therapy, online depression therapy has proved to be effective. Changing your lifestyles, such as exercise and reducing alcohol consumption, can be beneficial in the treatment. However, therapy can be most successful when combined with medication.
Cognitive behavior therapy, psychotherapy, and interpersonal treatment are among the most widely used methods for depression management. When interacting with a qualified therapist, you are given practical direction to help you feel safer, better, and encouraged each day.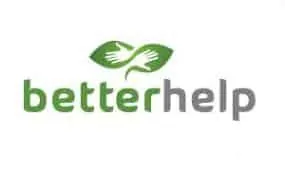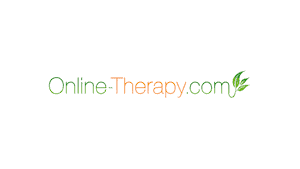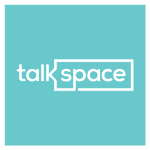 What is Online Therapy for Depression
Online therapy for depression focuses primarily on existing thoughts, emotions, and actions, and how these factors form your life at present. For this reason, cognitive-behavioral therapy has proved to be a helpful approach to practice in therapy sessions.
Depression is sometimes used with drugs called antidepressants. There are many forms of antidepressant treatment options. It takes time to find the one that best suits your needs. Therefore, working closely with the provider is critical throughout this stage. Once you find an antidepressant medication that works for you, you can notice a transformation in the way you act within a month.
In some instances, depression may be characterized by insufficient levels of "feel happy" neurotransmitters, such as dopamine or serotonin, which are responsible for generating feelings of comfort and joy. In these cases, antidepressant medication, cognitive behavioral therapy, and physical activity can help.
Treating depression with therapy or psychotherapy is helpful in both short-run and long-run situations of depression. Like drugs, there are different forms of treatment and specialists to choose from. Some of the most successful evidence-based strategies involve cognitive behavioral therapy, interpersonal counseling, and problem-solving treatment.
However, depression may be a result of deep sorrow, frustration, or anxiety triggered by traumatic life experiences. In this case, mindfulness-based cognitive therapy and accelerated experiential dynamic psychotherapy (AEDP) may provide practical help and assistance. The feeling of depression is often a response to buried emotions that have not had a safe way for expression.
Several types of therapy may improve to ease emotional pain and depression. Regardless of your choice, you should make sure that you are satisfied with your therapist. Talking about your deepest secrets with a random person may be embarrassing at first. Still, feeling heard and understood, being able to provide feedback, and building trust are critical elements of any successful relationship between the patient and therapist.
Who Is Online Depression Therapy For
Online therapy is not a universal strategy for mental health patients. Considering its many potential advantages, it may not be the right approach for clients with severe mental health problems. Before you jump into this digital support system, the first stage is to determine whether or not your particular case can contribute to this form of therapy, or whether you need more hands-on action.
Whether you are seeking treatment for depression, anxiety, alcohol rehabilitation, eating disorders, relationship problems, or even everyday stress, the best online therapy can provide you with the flexibility to interact with a therapist as much or as little as you like.
The client should have to determine what medium works best for these types of experiences, whether by video, audio, or text-based communication. These video meetings should be adjustable and developed with a person's counselor.
When Is the Right Time to Start
There is no embarrassment to consult a counselor, but some of the main reasons suggested by the therapist involve:
You are ready to make improvements to your life, but you are lost.
You are potentially in unhealthy habits or addicted to harmful practices, including drug addiction and other alcohol obsessions, like gambling, excessive eating.
There is a model of negative behavior in your connections, profession, or schoolwork, namely frequent layoffs and dysfunctional relationships. An experienced therapist interaction can help you define problematic habits and develop new and essential life skills.
Benefits of Depression Online Therapy
Seeking adequate care is vital to deal with distress. While you could do this through both conventional therapy and online therapy, there are many benefits that you may want to choose digital depression therapy.
Many times, new places and surroundings make us more nervous when we are upset and sad. We tend to feel more protected in our areas and our environment. Online therapy for depression provides you with this service. You can reach your therapist from a location that is your own, confident, and supportive.
Also, it is a daunting responsibility for some of us to decide to visit the therapist's office due to those anxiety issues. With online therapy for depression, you can overcome the frustrations.
Also, you can follow your online therapy sessions for depression anywhere and at any time suitable for you. You don't have to get out of work or skip your essential business obligation to go and see your counselor. You can only arrange a time after the regular business hours to match both you and your therapist and do it at your comfort. You avoid the trouble of driving through the rush hour traffic or wait for hours in the therapist's room for your therapy gathering. You save time and energy.
No matter where you work and what kind of professional therapist you need, online depression therapy makes it easy for you to reach them.  If you live in a rural area where access to a trained therapist or counselor is challenging, all you need to do is email the provider and ask for an online meeting session. As every therapist, the online counselor should present you with professional guidance on your concerns with depression.
Online vs. In-person Depression Online Therapy
Online therapy introduces you to a professional therapist through phone, email, video, or voice. This therapy is becoming more popular with technologies from companies such as BetterHelp and Talkspace.
On the one hand, online psychotherapy is rapidly becoming a useful alternative to face-to-face treatment. It is also identified as "talk therapy". If you feel hopeless, depressed, or frustrated, online therapy may help you regain stability. Therapy has proved to be successful in many studies.
Psychotherapy, on the other hand, is a range of strategies used to determine dysfunctional attitudes, emotions, and thought patterns. This treatment tends to substitute these concerns with actions that encourage safe, stable, and productive lifestyles.
Technology offers you more possibilities for recovery. The flexibility of online therapy, the security of face-to-face therapy, or a precisely timed blend can be a way for healing. Your level of ease with technology, personal needs, and session preferences can play a significant role in deciding whether online therapy is suitable for your demands.
Face-to-face therapy provides intimate connection and other advantages, including:
Predictability: The initial consultation ensures an approved time and place to receive therapy and may try to create a schedule of treatment.
Safety: Mental health issues in which a person may be in distress can benefit from face-to-face therapy.
Visual indications: Patients feel the therapist's body language, facial expressions, and voice tone.
Diversity: Many therapeutic methods include in-person sessions, such as creative art therapy, and music education.
In-person therapy sessions can cost $65 and more per hour. Online choices appear more affordable and reasonable.
If you need medical treatment instantly, you have to wait until your scheduled meeting time. Based on the workload of the therapist, your next appointment may take weeks or even months.
Private consultation providers typically charge a fixed subscription fee for unrestricted access to treatment beginning at $35 a week with BetterHelp. This is much, far less costly than conventional in-person treatment, which can start at $70 per 50-minute session and increase to $200 an hour or more.
Also, online therapy involves email, talk, video, or phone sessions at your convenient time. There is no need to drive or travel. You can access your account and have an interaction with your therapist. The online approach is safe, confidential, and private. There is no risk of running into anyone you know inside or outside a therapist's office.
Finally, some professional therapy services depend on validated methods, such as cognitive-behavioral therapy. CBT deals with a variety of behavioral problems such as addiction, eating disorders, drug abuse, and anxiety through changing perceptions, which creates long-term, positive effects. Check with your online provider to find out if CBT is provided.
How Online Therapy Works
Next, you should consider your personality style and personal type of communication. Would you prefer a video chat with your counselor or a phone call?  Email or text message? Should you occasionally comment on an online information board?
Most providers offer at least a few of these choices, but it is always essential to bear in mind which ones are more suitable for you. If online counseling is unfamiliar to you, be open to various modes of communication.
There can be an in-take meeting after you are paired with a counselor. This may be over phone or video, and you may be required to provide details via an email or web database. If you like a phone or an email, it is up to you! You don't have to use video if you don't need to.
From there, based on what you decide with your counselor, you can arrange a weekly meeting of 50 minutes each, very much like a regular, in-person appointment. Many online counseling platforms provide an opportunity for unlimited email or text messages, to allow for unusual incidents or issues or complaints that occur during daily sessions.
How to Choose the Best Online Therapist
With so many possibilities for choosing the right providers of online therapy, it can be tough to find the perfect one for your needs. Thankfully, there are services and considerations to make a wise decision. You should consider confidentiality and security practices, counselor credentials, expertise areas, customer accessibility, and pricing.
It is essential to check that the organization's therapists are well suited to you and your conditions. Therapist areas of expertise are often detailed in the app and can be evaluated before the fulfillment of an online therapy intake assessment.
Pay attention to whether or not you can alter therapists when you match. Also, you can communicate with more than one potential therapist for the best online match. Interviewing potential candidates makes more sense, considering a wide range of personalities and a variety of strategies to treatment choices.
Look for Review
While you are assessing the practitioner's website, spend some time evaluating previous patients. Online counseling posts can be thought-provoking that can give more insight into your potential therapist.
Bear in mind that unhappy customers are more likely to make critical statements. Don't judge the therapist strictly by someone else's view, since each patient has different needs.
There are critical aspects to be taken into account when looking for the best online therapy service, as the effectiveness of the provider, confidentiality and privacy practices, counselor work experience, areas of expertise, affordability, and payment options.
The Bottom Line
 Living with depression can sometimes lead to anxiety. Working with a mental health specialist in a therapy session tends to give you a comfortable environment to define the thoughts, feelings, and behavior patterns that contribute to your health conditions. Online therapy can help you learn new coping skills and ways to control the symptoms properly.
Latest posts by John S. - Editor in Chief
(see all)