Best Online Therapy for Insomnia
We write our honest reviews but this page may contain affiliate links, with some of the partners mentioned, to support this website. Read more here
Sleep isn't only for our minds – our bodies require just as much of it, too!
Sleep is essential for good health and well-being. It's necessary not just for a healthy lifestyle, but also for one's optimal functioning on a daily basis.
When our typical sleep cycle is disrupted by a variety of circumstances – stress, psychological issues, or else – it can easily lead to insomnia – and that brings along a whole new set of health issues. 
Luckily, people who suffer from insomnia can now find a variety of online therapies that can radically improve their lives by improving their sleeping patterns. However, it can be difficult to distinguish the finest providers from the rest. 
Read everything there is to know about online therapy for insomnia – what it is, how to treat it, and which is the best therapy for insomnia.
Our rating system assigns brand scores on a scale of up to 5. To arrive at these scores, we use a weighted formula that considers TrustPilot ratings, User Engagement scores, and our staff's experience with the platforms.
Text, Video or voice session
A lot of Insurance Coverage

Online or in-person therapy
Online-therapy.com
Ratings
8 section CBT program, incl. 25 worksheets

Daily worksheet replies Mon-Fri

Change therapists with one click

Secure & confidential platform
Text, Video or voice session
What is Insomnia?
Insomnia is a common sleep problem that makes it difficult to fall asleep, stay asleep, or go back to sleep.
Not only does insomnia deplete your mood and energy, but it can also affect your health, physical and mental performance, and overall quality of life. 
Stress, changes in your lifestyle and schedule, can all include short-term insomnia – it can persist anywhere from a few days to a few weeks. 
On the other hand, long-term insomnia is defined as insomnia that occurs several times per week for more than three months. 
According to the American Sleep Association, 30% of the adults in the USA suffer from short-term insomnia, while 10% suffer from long-term or chronic insomnia.
Insomnia is in no way a harmless alignment – it can have a significant impact on people's daily lives and even lead to lethal consequences.
How Does Insomnia Affect Life? 
Insomnia is anything but merciful. The sleep impairment may not always have a definite, explainable cause,  but the devastating impact it has on our quality of life is as obvious in one way or another. 
Without proper sleep, our psychological system suffers a lack of rest – something that is required so our system can replenish and repair itself, thus functioning optimally. 
Our bodies grow more susceptible to a variety of diseases, some of which are chronic, in addition to the constant exhaustion and anxiety.
Here's a list of the things that are most affected by insomnia:
The central nervous system 
The heart and cardiovascular system
The immune system
The body weight 
Regrettably, these are only a few of the illnesses brought on by insomnia. According to a clinical research study published in 2015, chronic insomnia has been shown to raise the chance of early death by as much as 97%.
How to Cure Insomnia?
Sleeping meds are often used to treat insomnia in the majority of cases. While they may be beneficial in the short term, many studies believe that alternative approaches are more effective in the long run.
Cognitive Behavioral Therapy (CBT), according to researchers, can help people sleep better. 
It can help people modify their habits and change the thoughts that prevent them from falling asleep. 
It also emphasizes the development of relaxation skills and the modification of lifestyle factors.
Many companies presently claim to provide the best CBT and online therapy for insomnia – read on to find out which ones offer the most effective online therapies for insomnia today! 
Best In-General Online Therapy Platforms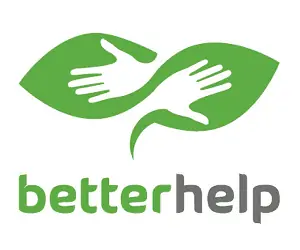 Best for Trauma, Anxiety and Support Groups
BetterHelp therapy is one of the top-rated online therapy providers as of today. 
30000+ licensed therapists
Live video calls, phone calls, and messaging.
Provides counseling in specialized areas of treatment such as anxiety, depression, and many others.
Pros
Multiple communication methods
Enables access to professional and experienced board-licensed therapists
Transparent on pricing
24/7 availability
Patients can switch therapists at any time and as many times as needed
Cons
No free trial
No psychiatric care is available
Only one subscription plan is available with the prices varying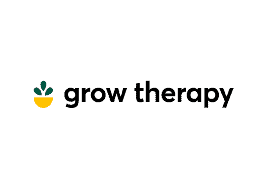 Best for Using Insurance for Therapy

Get matched with a therapist using Grow Therapy
Grow Therapy is that it offers both virtual and in-person therapy sessions. This gives you the flexibility to choose the type of therapy that is most convenient and comfortable for you.
Grow Therapy accepts most major insurance plans, making it an affordable option for many people. However, even if you do not have insurance, Grow Therapy offers affordable rates for out-of-pocket payments.
Pros
Choose your own therapist
Virtual and in-person therapy sessions are available
Accepts most major insurance plans
Affordable out-of-pocket rates
Wide range of specialties
Cons
Newer platform
Technical issues: Some users have reported technical issues with the Grow Therapy platform
Customer service: Some users have also reported mixed experiences with Grow Therapy customer service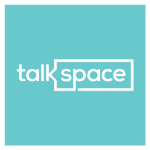 Best for Medication Management Services
TalkSpace is an online therapy platform, that offers private counseling with the help of a network of licensed therapists. Customers can avail special features like unrestricted texting and access to registered as well as qualified therapists without requiring prior appointments. 
Pros
Three payment plan options
Talkspace does accept insurance
Offers teen therapy services
Includes psychiatric services and medication management
Possibility to choose a therapist.
Cons
The basic plan doesn't include live sessions
Therapists take longer to respond
No option for communicating with the therapist via phone
Prices vary based on location and therapist availability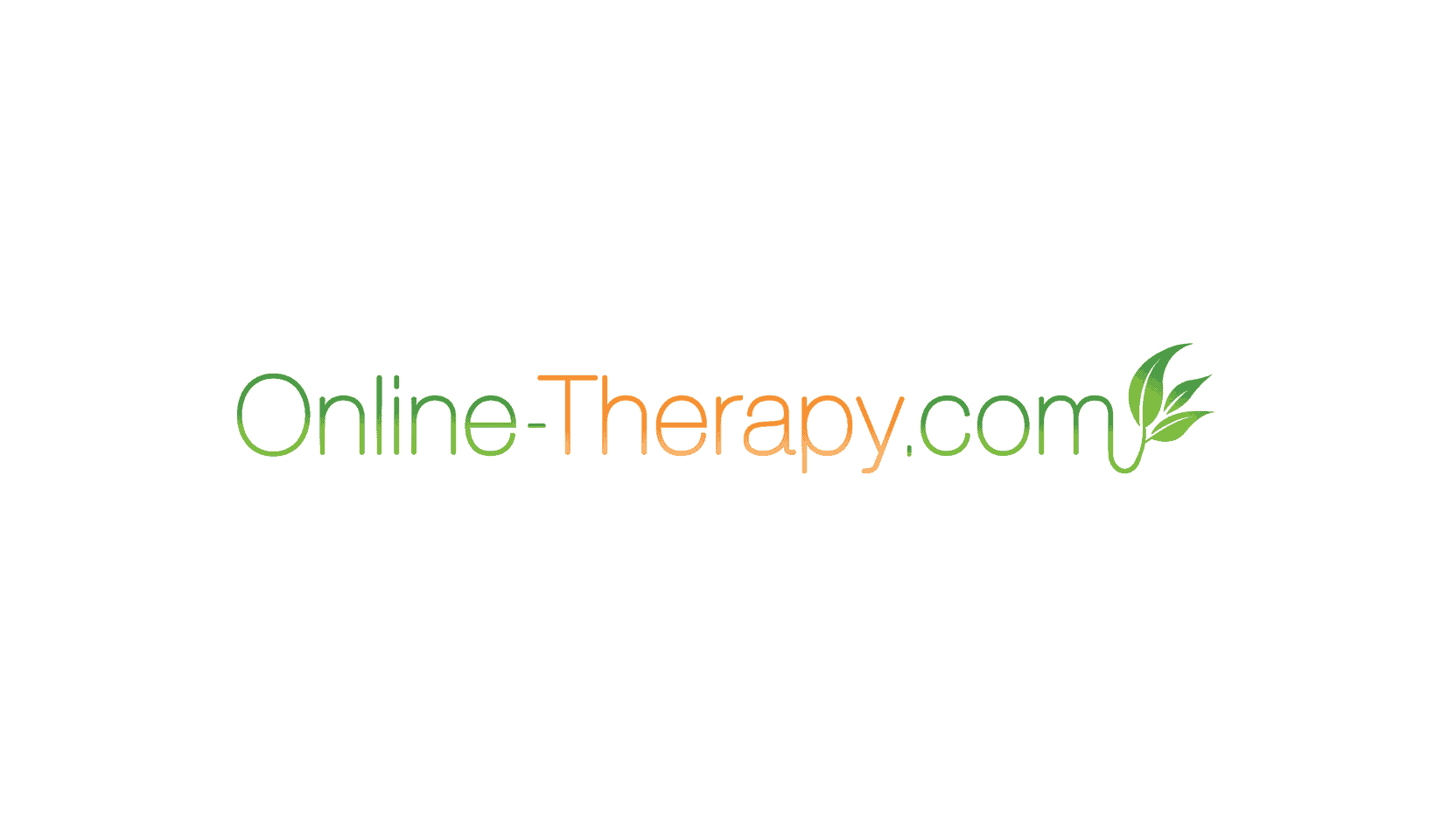 Best for People Looking Afforable Therapy
Online-Therapy.com is an affordable, convenient, and private online therapy website. It offers a variety of tools and resources to help users, such as worksheets, live sessions, and a journal.
Pros
Pricing
Safety, privacy, and confidentiality
Plenty of licensed therapists to choose from
Daily worksheet replies Mon-Fri
Cons
Insurance is not accepted.
You are matched with a therapist and not given the option to choose.
Not available in all 50 states.
Best Therapy Online Options Focusing on Insomnia?
We've compiled a list of online therapies for insomnia that have proven to be the most effective. In addition, we present the top five on the list. 
1. Cobalt Therapeutics' RESTORE 
Cobalt Therapeutics is dedicated to improving people's health by integrating validated software that improves behavioral health and primary care outcomes. 
Its software solutions are intended to assist patients in better managing their illnesses and enhancing their quality of life.
More than 80% of people who attempted the program showed considerable improvements. 
It revealed significant improvements in the amount of sleep they get, the time it takes to fall asleep, and the overall quality of sleep.
2. CBT for Insomnia 
CBT for Insomnia is a program whose main purpose is to help people overcome their insomnia.
It is the only program on the market that includes weekly-tailored CBT-I guidelines as well as comments from a globally recognized insomnia expert – Dr. Gregg Jacobs. 
Its program lasts five weeks and is a PDF-based CBT-I program. 
From those who utilized the program, 85% reported improved sleep, 80% reported a decrease in sleeping pills, and 70% reported an improvement in total sleep.
3. CBT-i Coach 
CBT-i Coach is a mobile app made for people who are doing CBT for insomnia with a healthcare provider, or who have had insomnia and want to improve their sleeping habits.
Users are guided through the process of learning everything about sleep, adopting pleasant sleeping patterns, and enhancing their sleeping circumstances via the app.
This app is not meant to be used on its own. It is intended to be used in a combination with a professional therapist who is trained in CBT-I. 
4. SHUTi 
SHUTi is web-based software for treating adults and the elderly. Its treatment technique is based on CBT principles for insomnia.
Its program lasts for 6 weeks and takes the user step by step through the process of improving sleep length and quality.
According to the evidence, it appears to be effective for the vast majority of users. It cured insomnia in more than 70% of 500 users. 
5. Sleepio 
Sleepio is a six-week program that helps people clear their minds, enhance their sleep, and have better days. 
The approach employs CBT techniques that have been proven in clinical traits for decades.
Sleepio is based on a large body of previous literature, as well as 30 years of clinical research.
Best Therapy for Insomnia: The Verdict
Insomnia is, without a doubt, a highly challenging condition, but with the right online therapy, insomniacs can put their issues to rest and incorporate an overall lifestyle balance. 
All therapies we listed are based on Cognitive Behaviour Therapy, the currently most in-demand and most efficient approach to treating insomnia and sleeping problems. 
They say 'there's no rest for the wicked', but sleep experts say 'there is, for those who know where to look.'
Don't let insomnia get the better of you – seek treatment in time!  
Latest posts by John S. - Editor in Chief
(see all)