Best Sites for Online CBT therapy
We write our honest reviews but this page may contain affiliate links, with some of the partners mentioned, to support this website. Read more here
Cognitive behavioral therapy, often abbreviated as CBT, is a contemporary talk therapy approach that seeks to identify and change negative thoughts, emotions, and behaviors as a means of treating various mental health conditions and issues including but not limited to anxiety and depression. It is unique in its constructive and highly participatory approach to treatment; a person is encouraged to understand their current emotional state and thought patterns in creating regular, structured goals for their mental health.
Our rating system assigns brand scores on a scale of up to 5. To arrive at these scores, we use a weighted formula that considers TrustPilot ratings, User Engagement scores, and our staff's experience with the platforms.
Text, Video or voice session
Mobile and user-friendly platform

You can change counselors

You can include your partner for free
Online-therapy.com
Ratings
8 section CBT program, incl. 25 worksheets

Daily worksheet replies Mon-Fri

Change therapists with one click

Secure & confidential platform
Text, Video or voice session
What Is Online Therapy for Cognitive Behavioral Therapy
Online therapy for cognitive behavioral therapy (CBT) is CBT delivered through an online medium, including but not limited to face to face video chat, phone calls, and text messaging.  Many providers are app-based and allow the participant full control and pacing of their therapy program. 
Who Is it For?
Online CBT therapy is ideal for anyone seeking a structured online cognitive behavioral therapy, option that is goal-oriented, less personally invasive compared to traditional analytical psychotherapy methods, and does not involve medication.
When Is the Right Time to Start
Starting any new therapy regimen is a personal choice.  Since CBT is a short-term therapy option that gets straight to the core of negative thoughts and behaviors and seeks to actively change them through evidence-based methods, it is made to be incorporated into the lifestyle of the contemporary person.
All that is needed to begin online CBT therapy is a stable internet connection and a desire to participate.  With a plethora of online mental health providers and networks featuring their own rosters of skilled virtual therapists specializing in CBT, finding a provider who meets one's needs is simple and straightforward.
Benefits
Convenience and Accessibility
Online CBT therapy is a great option for those who otherwise would have been unable to partake in a therapy program; however, all sessions are rendered online, a person is afforded the convenience of therapy without the need to take time out of their existing schedules to commute to a mental health professional's office. 
The participant has the benefit of engaging in all cognitive behavioural therapy sessions from the comfort and privacy of their home, which can be an important consideration for someone with social or anxiety disorders.  
Many larger online therapy networks offer their services 24 hours a day, seven days a week to ensure that all busy schedules are accommodated.
Online CBT programs also come at a fraction of the cost of traditional therapy since online-based counselors have fewer overhead costs relative to their office-based counterparts.  Many programs that do not involve a counselor cost even less – some are even free to use. 
Direct Approach
The directness of online CBT therapy is attractive to those who have no previous therapy experience. The rational, outcome-oriented nature of CBT seeks to impact change from the first session. Online CBT therapy Is also a welcome change for a person who has experienced traditional talk therapy but feels that their current therapy sessions are effective.
Web-based CBT therapy is as interactive as the participant desires; although many paid formats pair a person with a mental health coach or a licensed therapist who acts as their guide through therapy sessions, some formats are purely participant-led and allow a person to guide themselves, at their own individual pace, through all activities of their program.
Overview of The Best CBT Online Therapy Platforms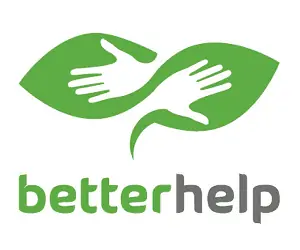 Best for Trauma, Anxiety and Support Groups
BetterHelp therapy is one of the top-rated online therapy providers as of today. 
30000+ licensed therapists
Live video calls, phone calls, and messaging.
Provides counseling in specialized areas of treatment such as anxiety, depression, and many others.
Pros
Multiple communication methods
Enables access to professional and experienced board-licensed therapists
Transparent on pricing
24/7 availability
Patients can switch therapists at any time and as many times as needed
Cons
No free trial
No psychiatric care is available
Only one subscription plan is available with the prices varying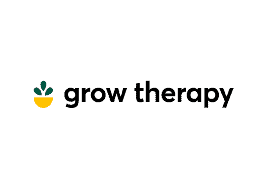 Best for Using Insurance for Therapy

Get matched with a therapist using Grow Therapy
Grow Therapy is that it offers both virtual and in-person therapy sessions. This gives you the flexibility to choose the type of therapy that is most convenient and comfortable for you.
Grow Therapy accepts most major insurance plans, making it an affordable option for many people. However, even if you do not have insurance, Grow Therapy offers affordable rates for out-of-pocket payments.
Pros
Choose your own therapist
Virtual and in-person therapy sessions are available
Accepts most major insurance plans
Affordable out-of-pocket rates
Wide range of specialties
Cons
Newer platform
Technical issues: Some users have reported technical issues with the Grow Therapy platform
Customer service: Some users have also reported mixed experiences with Grow Therapy customer service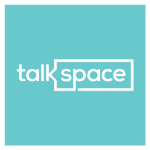 Best for Medication Management Services
TalkSpace is an online therapy platform, that offers private counseling with the help of a network of licensed therapists. Customers can avail special features like unrestricted texting and access to registered as well as qualified therapists without requiring prior appointments. 
Pros
Three payment plan options
Talkspace does accept insurance
Offers teen therapy services
Includes psychiatric services and medication management
Possibility to choose a therapist.
Cons
The basic plan doesn't include live sessions
Therapists take longer to respond
No option for communicating with the therapist via phone
Prices vary based on location and therapist availability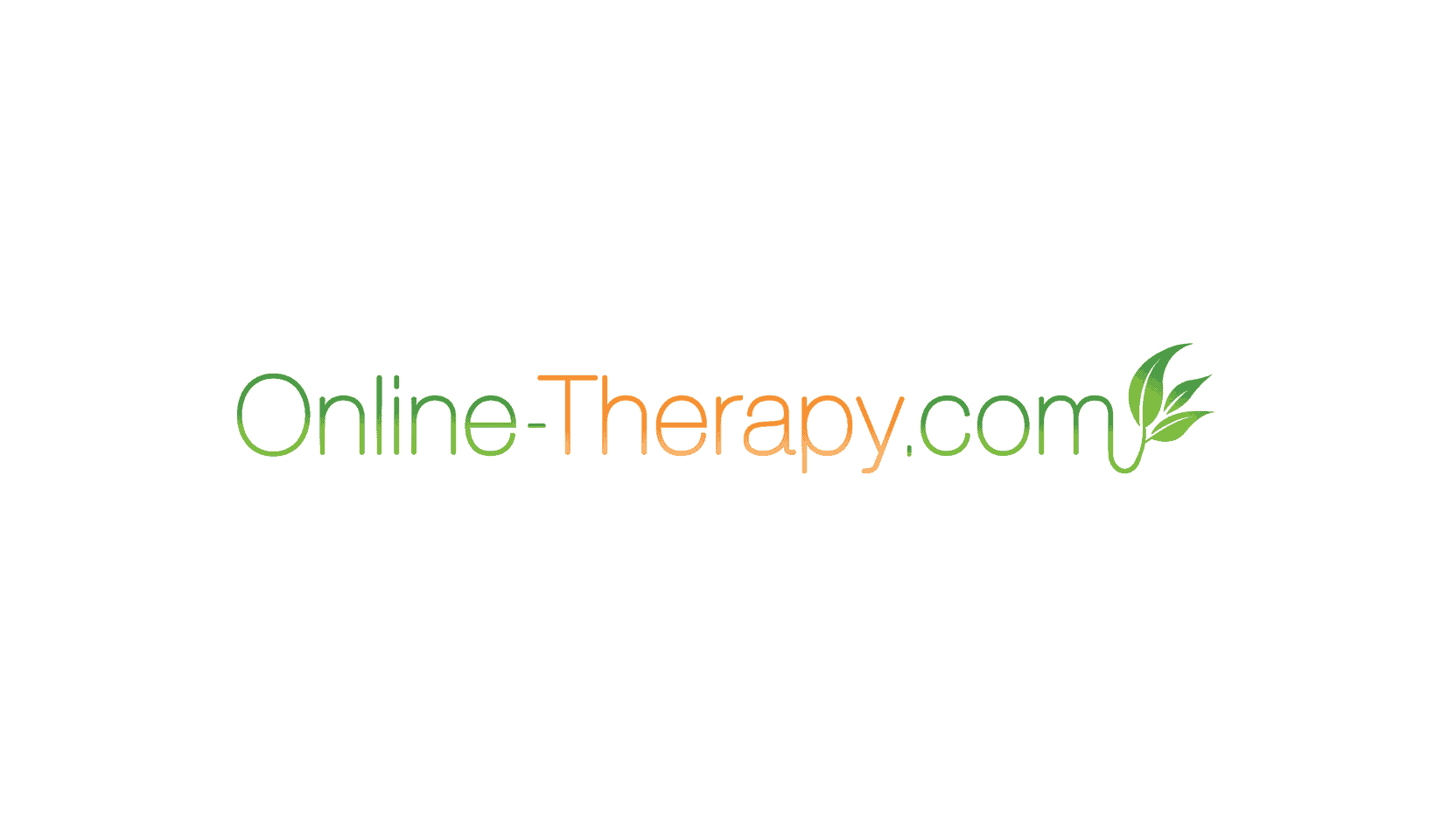 Best for People Looking Afforable Therapy
Online-Therapy.com is an affordable, convenient, and private online therapy website. It offers a variety of tools and resources to help users, such as worksheets, live sessions, and a journal.
Pros
Pricing
Safety, privacy, and confidentiality
Plenty of licensed therapists to choose from
Daily worksheet replies Mon-Fri
Cons
Insurance is not accepted.
You are matched with a therapist and not given the option to choose.
Not available in all 50 states.
How Is Online CBT Different From In-Person CBT?
Online CBT and in-person CBT share many core principles and techniques, making them effective treatments. However, there are several distinct advantages to online CBT:
Convenience: Online CBT offers flexibility in scheduling, allowing individuals to access therapy at their convenience, whether it's early in the morning, late at night, or during the day. This convenience surpasses what in-person therapy can provide.

Comfort: Many people find it more comfortable to communicate through their phones or screens rather than face-to-face with another person. This increased comfort can reduce barriers to seeking treatment, particularly for younger individuals.

Accessibility: Online CBT can bridge geographical gaps. People in rural areas who may be far from a mental health provider or those with mobility limitations can access therapy online. Additionally, online therapy offers a broader choice of providers, giving clients a sense of control and potentially reducing wait times for appointments.

Cost: Online CBT options, such as websites and apps, may offer cost-effective pricing structures, especially for those who prefer not to use insurance. Over the course of treatment, this can result in lower costs compared to traditional in-person therapy.
While there will always be distinctions between in-person and online therapy, advancements in technology are closing the gap between the two. As new technologies emerge, there will likely be increased parity between face-to-face and online therapy options.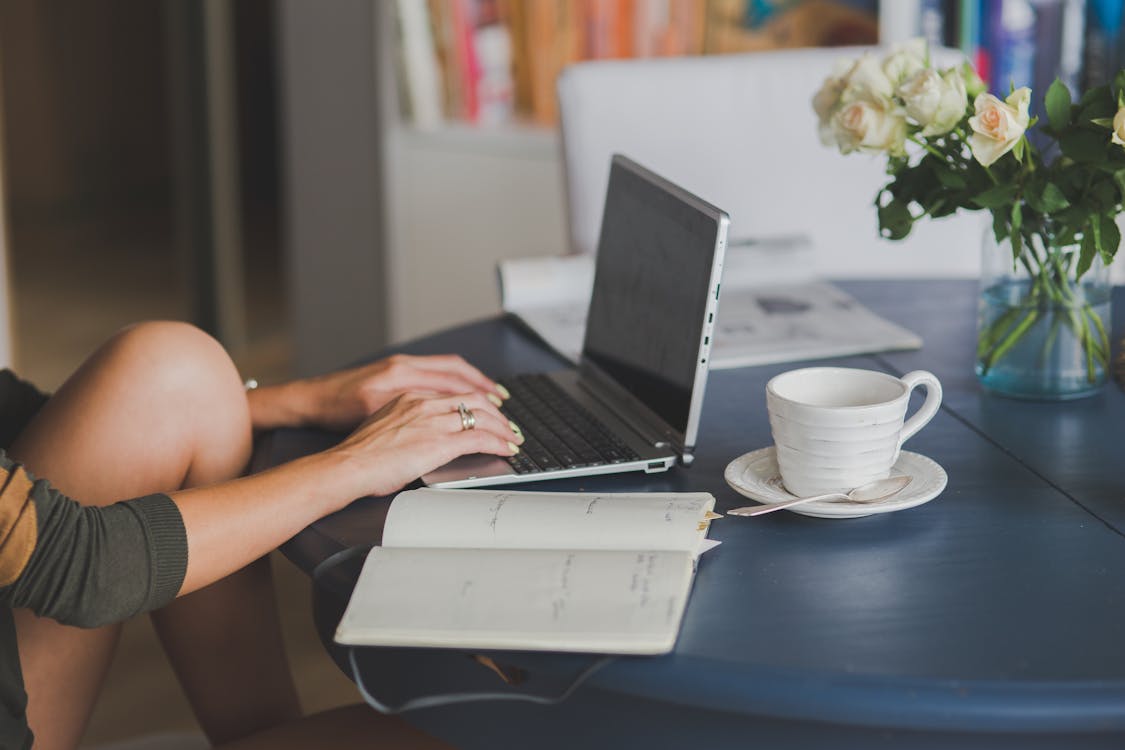 How Does It Work
Online CBT operates by following a structured and problem-specific approach to address various challenges:
Identification and Challenge: Online CBT helps individuals identify their specific problems and equips them with therapeutic tools to overcome these issues. It distinguishes itself from other therapies by having a predetermined structure, focusing on current life circumstances rather than delving into the past.
Cognitive Restructuring: CBT or cognitive behavior therapy teaches individuals to think differently, particularly in cases where negative thoughts automatically arise. It emphasizes the role of thoughts in shaping emotions and behaviors, encouraging individuals to record and assess their thoughts more realistically.
Unlearning Unwanted Reactions: Based on the premise that emotional and behavioral reactions are learned, CBT aims to help individuals unlearn undesirable reactions and develop new, healthier responses.
Practical Tools: Online CBT programs typically consist of various components such as videos, audio, reading materials, and practical activities. These may include worksheets, activity planning, and journaling. These tools play a crucial role in helping individuals view and address their problems and situations from a different perspective.
Long-Term Results: CBT's educational focus leads to long-term benefits. By understanding why they are doing well and how to maintain progress, individuals can continue to manage their problems effectively. The knowledge gained through CBT can be applied repeatedly, empowering individuals to maintain control over their issues and their recovery over the long term.
How to Choose the Best Online Therapist
There are still significant advantages to having the mental health support of a counselor on board when participating in online CBT therapy.  The careful guidance of a mental health professional ensures that the participant remains motivated and accountable throughout the course of the program.
Credibility
A skilled CBT therapy specialist has both the educational credentials and the clinical experience specializing in proven CBT methods to make them successful in serving a wide variety of clients.  Looking for CBT-related accreditations under a therapist's belt is a sure-fire way to ensure that the therapist is dedicated to the discipline.
Personality Fit
Even though CBT by its very nature is far less intensive than traditional analytical psychotherapy methods and does not require the participant to divulge vast amount of personal information, it is still imperative that both the counselor and the participant feel comfortable working with each other. The participant should feel genuinely supported by their online CBT therapist.
Look for Reviews
Do your research across the different affordable online therapy provider networks to determine the programs you feel best meets your individual needs. Online therapy sites are a great way to gain insight regarding what to expect from each program. 
Each teletherapy provider that offers CBT has its own distinguishing features and options. Many feature face to face video conferencing, as well as phone call and text messaging capability, while others are heavily chat-based. Some providers are able to take insurance, whereas others are strictly subscription-based and require program costs to be covered by the participant.
Concluding Thoughts
CBT is a great option for individuals who are interested in a mild, short-term form of therapy that is designed to be effective yet accommodating to the modern lifestyle. 
In contrast to traditional therapy, which tends to be therapist-led, the highly participatory nature of CBT allows the individual to actively work through negative thoughts and behaviors and seek rational solutions to common, mental health concerns and issues. 
Finally, the flexibility of CBT programs is ideal for the motivated person who desires to work at his or her own time and pace.
Latest posts by John S. - Editor in Chief
(see all)