Faithful Counseling Review 2023: Costs, Features and How to Get Started
We write our honest reviews but this page may contain affiliate links, with some of the partners mentioned, to support this website. Read more here
How We Reviewed Faithful Counseling
We follow a rigorous reviewing process that includes first-hand testing, thorough research, user reviews, and transparent methodology. Our reviewers are editorially independent, so you can trust their recommendations.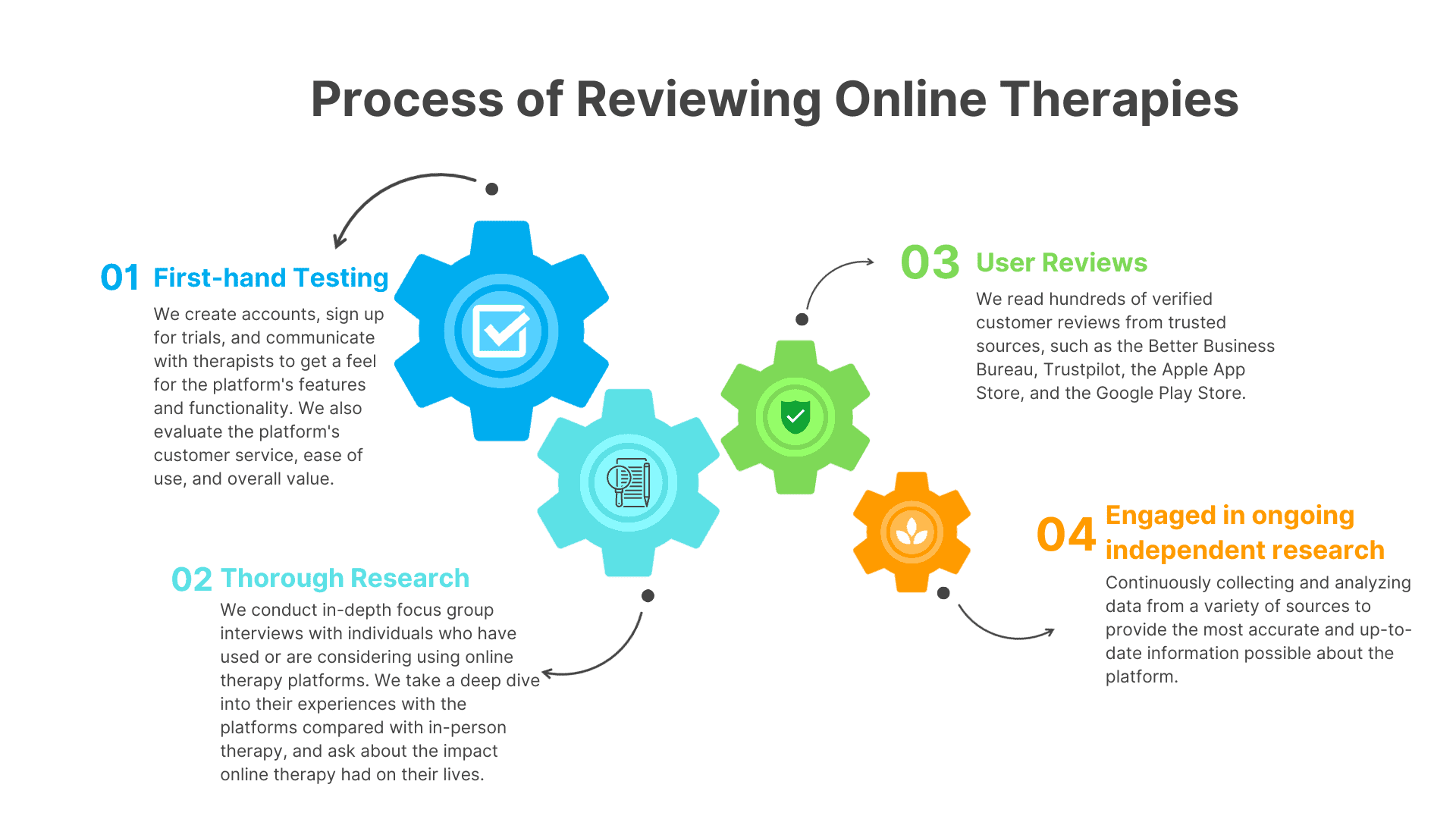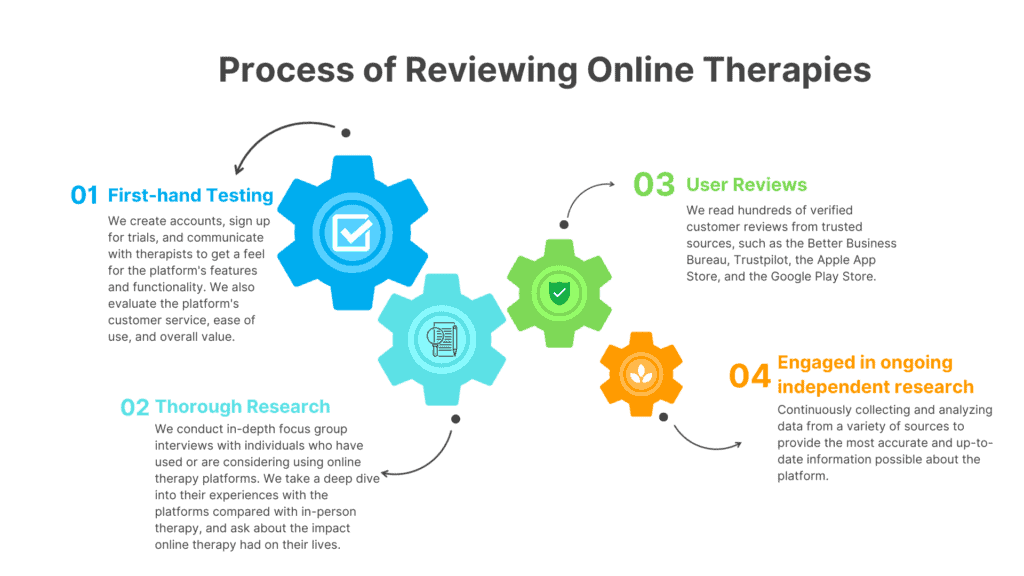 In the booming market of various online therapists and mental health providers, Faithful Counseling has a number of unique faith-based therapy & counseling plans. If you are on the lookout for an easily accessible human service provider and wish to have Christian beliefs included as an important part of your treatment, Faithful Counseling is a valid option to consider. 
After taking a thorough look at the webpage, we have gathered some key points about the business, along with a simple guide on how to get started with their services.
Below is our in-depth and faithful counseling service review.
Faithful Counseling vs Traditional Therapy
Faithful Counseling is an online therapy platform that specializes in faith-based therapy. Faithful Counseling therapists are all, licensed therapists, and credentialed, and they all professing Christians.
Traditional therapy can take place in a variety of settings, such as private practice, hospitals, and community clinics. Traditional therapists may or may not be religious.
Pros of Faithful Counseling
Customized online therapy for any practicing Christian

Video sessions are available

Unlimited text messaging is available

Get matched with a Christian therapist
Cons of Faithful Counseling
Not always covered by insurance

No free trial period

Faithfull counseling reviews are a bit lower when compared with other similar companies
How to Sign Up for Mental Health Counseling
To ensure that clients receive the most suitable treatment plan, the Faithful Counseling uses modern algorithm technology. The process of matching a patient with a Christian therapist is carried out by a quick and thorough questionnaire. 
This questionnaire is designed to help patients listing their unique problems, and find suitable therapists. In other words, you simply begin your journey to improve your mental health and invite God right on the company website.
Faithful counseling Screening Process
The screening process to match you with one of the licensed professional counselors or a therapist is very simple and straightforward. The questions take a couple of minutes to answer, and they are effective in determining the focus points of the treatment, along with certain specific life goals and expectations.
As a potential client, you begin the process by answering some general questions about your age, gender, experienced symptoms, life situation, etc. Next, you proceed to describe your faith-based choices with respect to your counseling. 
For example, you are given the option of describing the type of treatment you wish to receive – ranging from spiritual mental health counseling to holistic treatment and advising services. In other words, this approach combines clinical practices with a Christian perspective. The programs are geared to help you list your individual needs, and tailor your own faith-based treatment plan.
After completing the questionnaire, your data is processed by the algorithm to help you match with a licensed therapist somewhere. Once finished, you receive an e-mail notifying your therapist match or with a licensed professional Christian counselor listed on the website.
How Faithfull Counseling Screens Its Therapists and Counselors?
Faithful Counseling promises that all its counselors, therapists, and clinical social workers possess at least three years of experience in the field of mental health, with a minimum of 2,000 hours of hand-on-experience. All of it's counselors have a Doctorate or Masters' degree along with a licenses such as LCSW, LMSW, etc. In addition to clinical expertise, each of the counselors self-identify as practicing Christians.
 They are guaranteed to have beliefs that align with the verified ethical Statement of Faith, which determines the spiritual standing point of Faithful Counseling services.
Before connecting with patients, all counselors must first get accepted as verified practitioners on Faithful Counseling's parent organization. During treatment and before developing treatment plans, counselors are expected to follow the Christian Statement of Faith and uphold the values stated in it as a fundamental part of their faith based counseling practice.
Change Your Therapist If Necessary
When the Faithful Counseling algorithm sets you up with what it deems to be your perfect counselor or therapist, you are asked to create a secure user account. This private account is then used to log in and access the private online therapy service platform on its website.
If the treatment has started, and for some reason, you feel that you did not get a good match by the algorithm, you may switch to another practitioner. 
This ensures total client satisfaction.
Areas of Treatment
Every counselor or therapist at Faithful Counseling specializes in treating different mental health problems. The company understands the unique nature of each of its clients' situation, and it makes sure to carefully cater to the individual needs of its patients.
Working from a Christian perspective, Faithful Counseling offers guidance by keeping theological considerations in mind. The combined biblical wisdom and professional expertise of its counselors covers a variety of treatments for different issues.
The company promises to find a well-trained mental health professional to assist its patients in dealing with a range of mental health issues themselves. These include but are not limited to anxiety disorders, sleep disorders, anger, relationship problems, grief, stress, parenting issues, trauma, self-esteem, family conflict, addictions, eating disorders, religion, self-esteem, and  matters.
What Makes Faithful Counseling Special
Faithful Counseling makes it easy to speak with marriage and family therapists via video chats. 
As all counselors on faithful counseling website are registered with their state's professional board, you can expect the company's family therapists to offer quality online counseling. For any practicing Christian, bringing God into the conversation is important. The professional counselors take these sentiments of believers seriously, as their goal is to help achieve mental health well-being.
More believers have begun to also seek treatment through online therapy, as companies such as Faithful Counseling take followers' backgrounds into account. 
In other words, your beliefs align with your therapist, and healing takes place quietly in your chat room. The website takes privacy seriously, and the sign-up process is easy. In short, the website ensures healthcare dialog and therapy sessions take Christian beliefs into account.
Faithful counseling review: Session Types
Faithful Counseling provides four options to get in touch with its therapists and counselors. 
These include 24/7 online therapy services, live chats, phone sessions, and video chats. The patient gets to choose their preferred form of communication that is most suitable for their needs. The patient has complete freedom to change the mode of communication whenever the situation calls for it.
How Does Faithful Counseling Online Therapy Work?
With Faithful Counseling, you can get started on their online platform by filling out a comprehensive questionnaire, which includes inquiries about your religious denomination, the importance of faith in your life, and your prayer habits.
After providing your responses, you can create a private account and proceed to make the initial payment, which is currently set at $320 for the first month. 
The platform will then match you with a therapist, which may take just a few hours or a few days. Once connected, you can communicate with your therapist through audio, video, or text messages in the messaging room. You can also schedule weekly live sessions lasting 30 to 45 minutes with your therapist. This communication can take place on a computer, tablet, or smartphone, depending on your preference.
The therapists on the platform are licensed, trained, and accredited mental health professionals, including psychologists, licensed marriage and family therapists, licensed clinical social workers, or licensed professional therapists. 
They hold either a master's or doctorate degree in their respective fields and have been qualified and certified by their state's professional board after successfully completing the necessary education, exams, training, and practice. While their backgrounds and expertise may vary, all therapists on Faithful Counseling have a minimum of three years and 1,000 hours of hands-on experience.
It's important to note that every therapist on the platform identifies as a practicing Christian and has shared their personal testimony with Faithful Counseling Online before joining the platform. They have also verified that their beliefs align with Faithful Counseling's Statement of Faith.
How to Schedule a Session with Faithful Counseling
All you need to access these features is a functioning online browsing device (a smartphone or a desktop device) and a reliable internet connection.
As for scheduling, it works similar to a message board where you leave a message and get a response in return. Thus, you send a message to a potential therapist, and when the therapist sees it, he writes back to you.
Once logged in, users get a private "room" that is only accessible to them and their counselor. The room provides an efficient overview of your personal counseling, with all the important information gathered in a single place. All messages uploaded to the chats are available round the clock, which allows for flexible and hassle-free tracking.
It is also possible to schedule other types of online therapy sessions right on the website. It is an easy process according to a detailed Faithfull counseling review. 
This is for those who prefer a more structured treatment plan. Clients have the option of choosing between real-time chats, phone calls, and video appointments. These sessions can be scheduled on the simple booking system found inside the room.
Faithful counseling Pricing and Privacy Policy
All services offered at Faithful Counseling are based on a subscription fee, ranging from $40 to $70 per week depending on your subscription length. The fee is billed monthly, and membership can be canceled at any time and for any reason. These subscriptions include free and unlimited messaging with your counselor, and the optional scheduled chat, phone, or video sessions.
The subscription system allows you to customize your membership. So, you only pay for things you need. It is designed as an affordable alternative to your typical in-person therapy session, which can at times get expensive.
As a company specializing in remote e-services, Faithful Counseling is very strict about safeguarding the privacy of its customers. It upholds high standards and professes up-to-date encryption. It also offers the option of creating a completely anonymous user account for those who prefer to operate with a username instead of their given name.
To ensure bulletproof client safety, the company promises higher privacy standards than required by the law or official safety and privacy regulations.
Is Faithful Counseling the same as BetterHelp?
Faithful Counseling and BetterHelp are similar in that both offer online counseling services. However, they differ in their specific focus and approach. Faithful Counseling is geared towards individuals of the Christian faith, providing therapy from a Christian perspective.
In contrast, BetterHelp is a broader platform that offers counseling services for various backgrounds and beliefs. The choice between the two depends on your specific preferences and the type of counseling experience you are seeking.
Faithful counseling Customer Support
Faithful Counseling employs a real customer service team, who constantly updates the platform and makes sure that your interaction with faithful counseling's website app and with its professionals is kept smooth and safe. It is easy to contact the team if you have any questions about your membership. 
They can also help you with tech support and other issues that you might experience while using the platform.
Faithful Counseling Review: Conclusion
Faithful Counseling is a worthy option for those looking for professional faith-based therapy services for better mental health outcomes. The Christian-based mental health service is designed to help you glide through your journey, and aid you with overcoming your struggles. 
It is especially great for people who wish to incorporate spiritual sensitivity and religious beliefs into their mental health treatment plan. Though not right for everyone, if you are looking for Christian counseling for a number of mental health challenges, this service is the one that you should consider looking into.
If you are in a mental health crisis, it is important to seek immediate help. Online therapy can be a great resource for ongoing mental health care, but it is not appropriate for immediate crisis situations.
If you are having suicidal thoughts or plans, or if you are feeling like you might harm yourself or others, please call 911 immediately. You can also reach the National Suicide Prevention Lifeline at 988 for free and confidential support.
Here are some other resources that can help if you are in crisis:
Crisis Text Line: Text HOME to 741741
The Trevor Project: 1-866-488-7386
National Alliance on Mental Illness (NAMI): 1-800-950-NAMI (6264)
SAMSA.gov
Please remember that you are not alone, and there is help available. If you are in crisis, please reach out for support.