About Us
Do you have a dream for more satisfying and healthy relationships with others? Is there something that is standing in your way from truly living your life on your own terms and experiencing happiness and joy? Is it the suffering from your past or the fear of the future that makes it challenging to embrace the present? 
As counseling reviewers, we aim to provide a quality of online therapy services to encourage you to focus on your personal and professional life. We take the burden out of ensuring the mental health care you need. Online counseling with synergy E-therapy is adaptable, comfortable, and simple to use. 
We can provide guidance on depression, anxiety, stress, drug addiction, health conditions, and more. Our counselors support teens, college students, couples, and adults. Using medical treatment services should not have to be embarrassing.
Content You Can Trust from Mental Health Experts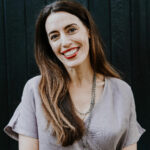 She has a Bachelor's degree in Social Work and a Master's degree in Clinical Psychology. She has been a Licensed Marriage and Family Therapist since 2007. She worked primarily with non-profit organizations such as the Rape Crisis Center, the Center for Alcoholism and Drug Abuse, The Lund Family Center (residential teen-mom program), Flathead Youth Shelter (residential runaway shelter), and more. Currently, she maintains her license through continuing education credits with the state of California. She consults in the mental health industry and write about mental health
Jaiyant Cavale is an RCI-registered clinical psychologist who works with various populations. He has over ten years of experience working in different professional settings, ranging from multi-specialty clinics to private practice. He uses an eclectic therapeutic approach to treat acute and chronic mental health conditions.
Jaiyant Cavale, MPhil, is a highly qualified and experienced clinical psychologist who writes for our blog. He is dedicated to helping individuals achieve their mental and emotional well-being.
Online therapy may be the solution you've been waiting for. 
We provide marital therapy, family counseling sessions, and relationship therapy meetings to couples interested in developing a more durable and everlasting engagement, too.
We communicate with couples who need guidance with:
Communication skills
Affection and confidence
Affair and infidelity recovery
Reconnect with your partner sexually and emotionally
Learn to dance in a healthy and fulfilling relationship successfully
We take an interest in working with partners who are:
LGBTQ couples
Newer couples
Engaged couples
Millennial ties
Our online therapy services strive to provide a helpful, safe, and high-quality approach to caring, compassionate, and highly skilled counselors. We work together to find the source of what bothers you, address it therapeutically, and help you develop valuable skills so that you can effectively deal with any difficulties that might occur in your future. 
Also, online counseling options are for anyone who needs therapeutic support to speak about their issues and emotions. Many online customers choose this form of therapy due to their hectic schedules, frequently moving with an ever-changing calendar. 
Today, you don't need to neglect your mental wellness any longer because of your fixed schedule or regular travel. 
The digital platform facilitates accessibility and convenience to create a new level of intimacy while giving you space and time to collect your individual decisions and views. 
Today, we help couples learn how to survive conflict, strengthen their communication, overcome past depressing experiences of deception, and feel the love, affection, and enthusiasm of their relationship again. We focus on rebuilding your bond and respect for each other in our safe and productive work together.  
There are two primary choices in life: to accept conditions as they exist, or take responsibility for changing them. If you'd like a transformation, take the next step today for a happier and more satisfying life by scheduling your free consultation with us. We are glad to help.
Contact us for a query