Best Sites for Online Therapy for Anxiety
We write our honest reviews but this page may contain affiliate links, with some of the partners mentioned, to support this website. Read more here
In the last few years, mental health is a topic that people don't shy away from any longer. Without a doubt, this has given people the opportunity to have a brand new outlook on life. If you are a person who is dealing with things like eating disorders or potential anxiety disorders, choosing an online therapy for anxiety is the best way to go. That can be the first step towards a real healing process. Even if, at the end of the day, you are not diagnosed with any type of clinical anxiety or any other kind of disorder.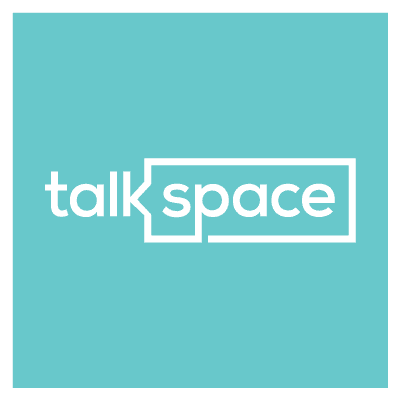 What Is Online Therapy For Anxiety ?
Online counseling is just like seeing a mental health professional in his or her office. The only real difference is that all of the interactions are going on through a video call. Since, online therapists don't need to evaluate you as a physician would, you can have access to very accurate evaluations. It is not like seeing a regular doctor where they would need to see and feel certain parts of your body to be able to give you a more accurate assessment of your current condition. With online therapy for anxiety, you're essentially just having a conversation; the same way you would with a friend, or someone from work. From these interactions, trained professionals can help you deal with any type of condition that you may be experiencing!
Who Is Online Counseling For Anxiety For?
Online therapy for anxiety is something that pretty much anyone can benefit from. Sure, as was mentioned before, if you know that you have an eating disorder, you are dealing with anxiety, or even relationship issues, you are probably going to be in a position where counseling is more of a need. Still, if you don't believe that you are facing these types of situations, you can undoubtedly benefit from online counseling. Especially if you can find the right type of therapy or even health professionals that you feel comfortable around.
When Is The Right Time To Start?
If you feel that everything is going great in life, you are probably not even going to be searching for online counseling. Especially if you are completely new to this type of mental health help method. It is actually a bit of a shame because this is not something that you shouldn't think about during tough times. There are real tangible benefits that any person can experience regardless of what their starting point is. That is another situation; only you know what your outlook looks like. From experience, though, it can be said any person can benefit from proper online counseling for anxiety.
Benefits of Anxiety Counseling
Truthfully the benefits are going to vary from person to person. A lot of the potential "success" can vary based on a wide variety of factors. Including things like your personal situation, if you actually found the right licensed therapist that you feel comfortable around. When it comes to couples counseling, the benefits can also depend on the goals that each person within the couple has. If you can't find a common goal, it can be hard! More often than not, though, you are going to be able to obtain a diagnosis of your situation rather quickly.
This is something that everyone can benefit from. In some cases, you may have to be channeled to a psychiatrist that can help you deal with your current situation through actual medication. In most instances, though, the solution starts to become apparent once you spot most of the problems that you happen to be facing. From there, the answers can actually come from you.
Online vs. In-Person Counseling
Now, if you are here, there is a good chance that you are considering an online counseling option. Is it better than a session in person? Each situation has its pros and cons, so it may be a good idea to spell these out!
Benefits Of Online Counseling
There are some very straightforward benefits to online counseling. One of them, of course, is the fact that you don't have to leave home to get help. At times it is easier to find a therapist. You can virtually try out different people until you find one that makes you feel comfortable. You are also going to have a more extensive selection of therapists, which gives you more of a chance to find someone who works well with you. Usually, online there is a better chance that you can get a time slot that you are comfortable in, too. If you are coming into therapy at a time that just doesn't suit your schedule, this can definitely affect your results. Therefore, having flexibility in that department can be positive.  
Negative Aspects Of Online Counseling
If there is a negative aspect, it would have to be not feeling comfortable within your own home. Especially if you are looking for couples counseling, and you can't stay away from your kids. That can be a big problem. Other than that, there may be internet connection issues, but those are not things that can't be solved.
Some people are skeptical of the therapists that offer online therapy services. They believe that some of these "therapists" are a scam. While there are people out there who could scam you, this is not a concern that you should have. All that you need is to do thorough research, ask any therapist that you come in contact with for their personal information. If you want to check their license and studies to feel safe, go ahead and do so! 
Benefits Of In-Person Counseling
For a lot of folks, it is easier to build that relationship in person to person live interaction. That is a fair point; in general, this whole ordeal is, widely based on personal fit. Also, you have the benefit of being in a space that you know is a bit more private. You are not going to have the privacy issues that you may have at home. At times getting a chance to leave your home, which may be the place where negative things happen, is a great thing. 
Negative Aspects Of In-Person Counseling
You are going to be limited as far as the options of therapists that you have to choose from. If you want to go to a specific location instead of video conferencing. Usually, you will only be able to get help from professionals in one particular area. That can lead to forcing that bond, which is an excellent way to not get good results!
How Does Online Therapy for Anxiety Really Work?
Each therapist can have his or her own methods. For the most part, though, there is a bit of an introductory session. For at least a couple of sessions, your therapist is going to want to get to know you. After that process is mostly complete, there is usually a report or evaluation delivered to you. Where your therapist is going to let you know what they see and then set out a plan to combat your particular issues. In a lot of ways, the whole process is very similar to having a casual open book conversation with someone. That is of course, unless your particular case evidently requires psychiatric help and medication. For most folks, though, if you are getting meds prescribed right off the bat, you may want to keep looking for the right therapist.   
How To Choose The Best Online Therapist
This can be a tough process. It is not that you should self-diagnose. Yet, if you know that you are looking for couples counseling, you should go with someone who seems to have experience in the matter. If you believe that you are dealing with general anxiety issues, then that should be something you look at. From there, it really depends a lot on how the personal dynamic goes. If you feel uncomfortable talking about personal information with a therapist, don't hesitate to keep looking. That is one of the reasons why online therapy is so great. You can try out different methods before you commit to something long term.   
Look For Reviews
Is it a good idea to look at the reviews when searching for an online or in-person counselor? Looking at reviews is something that, without a doubt, can end up helping. This is especially important to keep your mind at ease if you are not sure about a particular therapist. There are some therapists that you are probably going to want to avoid after reading about them.
As is the case with reviews of any kind, it is usually a good idea to take them with a grain of salt. Mainly because it is hard to know exactly what went down in a negative interaction. In some cases, people will craft or pay for good reviews. Therefore, too much praise can also be quite sketchy. Still, reading reviews is a great way to get at least a basic idea of what your interactions could look like with a particular mental health professional.  
Final Thoughts
Any type of counseling can seriously help all sorts of people handle the struggles of everyday life. It is not like you have to believe that there is "something wrong with you" to seek help. That being said, even you feel like there is an issue brewing that should not be something to be ashamed of. Thankfully, these days there are different ways that you can get help. Both in-person and virtual therapy sessions can be beneficial. At the end of the day, ideally, you will be able to find the format that fits you best. There is also nothing wrong with treating your search for the right mental health professional like a trial and error process. Until you eventually find a situation that makes you feel comfortable!