Best Sites for Online Family Counseling
We write our honest reviews but this page may contain affiliate links, with some of the partners mentioned, to support this website. Read more here
While the number of Internet users worldwide continues to grow, more and more services are becoming available online. The resources that can be provided on the web are unlimited. Today, anyone can reach qualified mental health services such as online therapy rather than through a conventional face-to-face therapy program.
Up to this time, many licensed professional counselors in their areas of expertise have started to offer online therapy services to diverse populations of clients. This growth indicates the integration of the use of modern technologies in the delivery of mental health services.
The family is the most significant bond that people have with each other. Societies established around family units and without our connection to each other and our genetic emotion to protect our families, humans may not have developed and advanced the way they did.
However, most families undergo struggles, tension, or confrontation. The key to maintaining and keeping a successful family unit moving forward is to comprehend and define the needs of the individual members and balance those with the wellness of the family unit.
Thus, only family therapy can help fulfill all those needs. The goal of family therapy is to bring everyone close together at the same time. You can all be in multiple places and still interact with each other and with an online therapist at the same time.
Let's discuss the use of an online family therapy service as a way of supporting families and people with mental health issues.
The Best Online Therapy Services for Families:
Text, Video or voice session
A lot of Insurance Coverage

Online or in-person therapy
Online-therapy.com
Ratings
8 section CBT program, incl. 25 worksheets

Daily worksheet replies Mon-Fri

Change therapists with one click

Secure & confidential platform
Text, Video or voice session
Our rating system assigns brand scores on a scale of up to 5. To arrive at these scores, we use a weighted formula that considers TrustPilot ratings, User Engagement scores, and our staff's experience with the platforms.
What Is Online Family
 

Therapy?

Online therapy can be defined as any delivery of mental and behavioral health care. It includes consultation and mental training by a registered and licensed professional therapist. There are online counseling and in-person therapy. E-counseling happens through virtual contact platforms such as the internet, asynchronous e-mail, chat room, and video conferencing.

Additionally, online family therapy allows parents to interact in a healthy way, to create family values and principles, to appreciate each other better, to obtain insight into issues and family dynamics, and to evolve as a family. Online counseling provides families with practical techniques for conflict resolution, to deal with specific circumstances, to address the generation gap, and to maintain a healthy family dynamic. 

A relatively minor change in the family can disrupt the bonds of the entire family. All regular communications can become intimidating, stressful, and depressing. You are no longer enjoying a nice dinner together or barely with an intolerable tension. Instead, you prefer having dinner on your own. Little discomfort suddenly becomes a major tragedy. The main focus is on the responsibilities of someone rather than looking for the positive points. 

Most common families experience issues such as financial problems, sorrow, chronic diseases, behavioral disorders, educational concerns in teenagers, or divorce. 

Thus, the counselor's goal is to establish approaches that promote constructive interaction, healthy communication, positive engagement, family unit stability, and concentrate on addressing the issues required to determine meaningful environmental changes.
Who Should Family Therapy Online?
Online family therapy can be the perfect remedy for potential clients and families who have limited access to mental health services, such as those who reside in geographically remote locations. Also, online therapy can be the best option for families who have some difficulties leaving their homes due to certain chronic diseases, physical problems, lack of transport, or family responsibilities. 
In particular, online therapy can also be a meaningful and therapeutic approach for those patients who have a social anxiety disorder. This includes people who are afraid to seek in-person counseling because of discomfort or stigma, or who are reluctant and careful about the face-to-face counseling session. 
Family online therapy is for married people of any phase, from dating to married life, who have recognized that their marriage appears to contain serious problems. Yet, they are willing to tackle these relationship concerns and rebuild their mutual love, confidence, and stability.
On the other side, online counseling is also a flexible option where it can be delivered at any time of the day. The clients can send updates anytime they believe they need or are interested in a consultation. Effectively, online therapy for families is accessible from any part of the world as long as Internet access is available.
When Is The Right Time to Start with Online Family Counseling?
Family therapy, whether received through an online service or at a certified therapist's office is a kind of preventative care for families. It should be seen not as a method of crisis prevention, but rather as a way of preparing parents in developing good resolving conflicts practices. Families should learn to discuss the root problems of relationship issues. This is a great way to guarantee that these difficulties are resolved face-on. Therefore, they are not allowed to extend into larger, more complex issues. 
Thus, if your family is going through a hard time, whether it is due to stress, frustration, or despair, online family therapy can make a significant difference. It can help couples, children, or other family members communicate more effectively and work through conflict.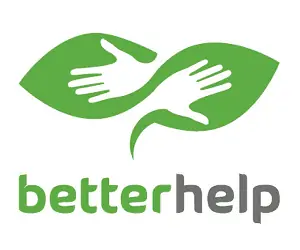 Best for Trauma, Anxiety and Support Groups
BetterHelp therapy is one of the top-rated online therapy providers as of today. 
30000+ licensed therapists
Live video calls, phone calls, and messaging.
Provides counseling in specialized areas of treatment such as anxiety, depression, and many others.
Pros
Multiple communication methods
Enables access to professional and experienced board-licensed therapists
Transparent on pricing
24/7 availability
Patients can switch therapists at any time and as many times as needed
Cons
No free trial
No psychiatric care is available
Only one subscription plan is available with the prices varying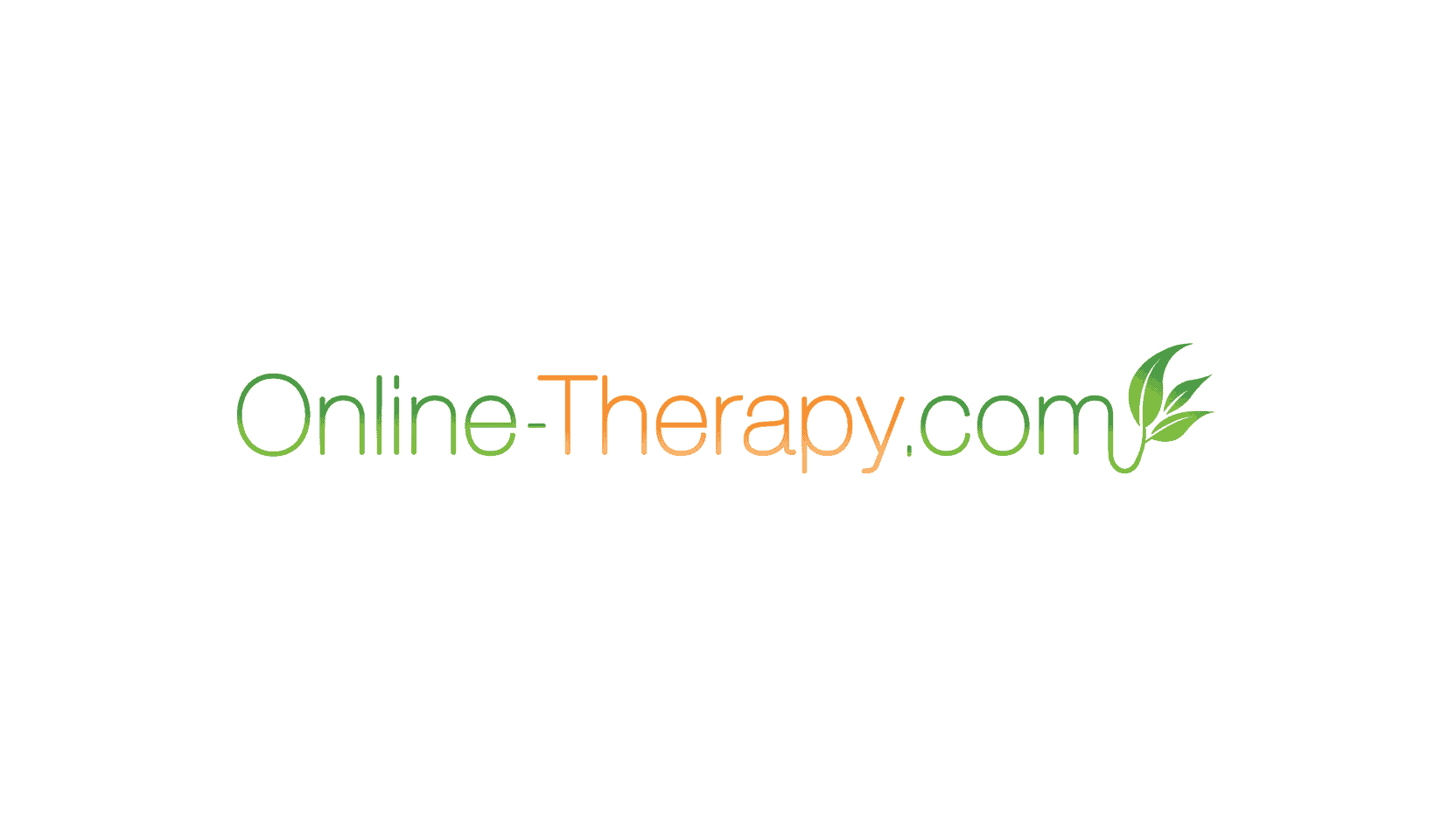 Best for People Looking Afforable Therapy
Online-Therapy.com is an affordable, convenient, and private online therapy website. It offers a variety of tools and resources to help users, such as worksheets, live sessions, and a journal.
Pros
Pricing
Safety, privacy, and confidentiality
Plenty of licensed therapists to choose from
Daily worksheet replies Mon-Fri
Cons
Insurance is not accepted.
You are matched with a therapist and not given the option to choose.
Not available in all 50 states.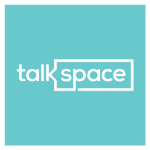 Best for Medication Management Services
TalkSpace is an online therapy platform, that offers private counseling with the help of a network of licensed therapists. Customers can avail special features like unrestricted texting and access to registered as well as qualified therapists without requiring prior appointments. 
Pros
Three payment plan options
Talkspace does accept insurance
Offers teen therapy services
Includes psychiatric services and medication management
Possibility to choose a therapist.
Cons
The basic plan doesn't include live sessions
Therapists take longer to respond
No option for communicating with the therapist via phone
Prices vary based on location and therapist availability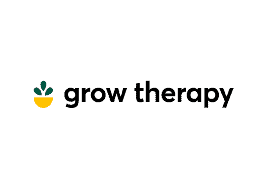 Best for Using Insurance for Therapy

Get matched with a therapist using Grow Therapy
Grow Therapy is that it offers both virtual and in-person therapy sessions. This gives you the flexibility to choose the type of therapy that is most convenient and comfortable for you.
Grow Therapy accepts most major insurance plans, making it an affordable option for many people. However, even if you do not have insurance, Grow Therapy offers affordable rates for out-of-pocket payments.
Pros
Choose your own therapist
Virtual and in-person therapy sessions are available
Accepts most major insurance plans
Affordable out-of-pocket rates
Wide range of specialties
Cons
Newer platform
Technical issues: Some users have reported technical issues with the Grow Therapy platform
Customer service: Some users have also reported mixed experiences with Grow Therapy customer service
Benefits Of Starting an Online therapy for Your Family
Accessibility
With many available services expanding in the digital health care field, married people seeking online therapy sites counseling, have more possibilities than ever before. Before they begin, they should have a good internet connection. Married people may choose a therapy service provider based on factors that matter to them, such as accessibility schedules, types of marriage problems served, format of meetings, and treatment costs. 
Many services offer timetables 24 hours a day, seven days a week, and are dedicated to meet all patient availability. As the online teleconference tool reduces the need for both partners to reach a specific area physically, even married people in long-distance relationships can receive the services of a qualified professional therapist. The purpose is to find common ground through a virtual meeting time. 
Convenience
Online therapy is beneficial. Both the counselor and the patient can reach each other at the most convenient time. This type of treatment can replace the issues of planning and setting arrangements that are more traditional in regular situations. This also provides an incentive for the therapist to expand their expertise to other families, as sessions can theoretically be arranged over 24 hours to cover a full geographical area. 
For families who are conflicted about therapy or who may be uncomfortable with traditional approaches, online counseling may be more relevant and suitable.
However, online therapy is mostly preferred by families who are embarrassed to communicate face to face about their troubles or who are experiencing chronic illness, mental health concerns, grief, or financial issues.
Affordability
Regular counseling appointments cost more than the bill number of the therapist. You should consider the time and money expenses for arranging a date to visit and physically travel as two partners to the therapist's office.
Online therapy is more affordable for both the consultant and the client, especially for those therapists who are unable to afford to rent commercial rooms. Thus, they tend to reduce the operational costs of bills compared to conventional therapy services.
Anonymity
The lack of face-to-face communication can often cause families to speak more freely without reservations about race, ethnicity, age, weight, or physical appearance. This can result in an increased degree of sincerity and, thus, greater credibility in the matter of self-disclosure. 
Multiple Ways to Communicate Effectively
Most of the communication through the use of the internet is written. Online therapy helps both the patient and the therapist to pay careful attention to their interactions and to focus on their thoughts and emotions before they are conveyed.
This could be an effective means of communication with those families who have trouble explaining themselves in words. Partners may also be able to communicate clearly in this setting as they are not influenced by the non – verbal signals of the therapist. 
Some studies have shown that writing during times of hardship is especially beneficial to patients because it is perceived to represent a vital tool for emotional healing and recovery. Considering that online therapy is an engaging type of therapeutic writing, techniques in this setting can enable partners to articulate themselves in a more careful, self-reflective, and informative manner. Getting a written document often helps both partners to have a fresh start in various future sessions, assessments, and some indicators in the process of transformation and development.
Online vs. In-Person
While family therapy online sessions can be beneficial to many families, others believe that a traditional therapist is the best option. Time management is the biggest problem that some families can face. They think they can begin a session late or leave early, but most therapists require that you agree to the same time frame or discussion every week. 
More often than not, finding time to see a therapist could be the most challenging logistical problem to fix. The online therapist tends to keep the conversation constant throughout the week. If you're having a particularly tough day, you should soon hear from your therapist some quick advice, clarifying your questions, or showing you some ways to change your mindset. 
Talk space users have therapy sessions in their cozy rooms, in a sunny place, or anywhere they feel relaxed to interact with their therapist. 
In conventional talk therapy, you usually visit a counselor at a regular time and location, typically at the therapist's office and meet face to face. The advantage of this is that you and the professional therapist can have a real-time discussion, where they can pick up your body language and facial expressions. These gestures can give them meaningful insight into what you're thinking or feeling.
With possibilities to meet all schedules, interaction priorities, and budgets, online family therapy gives partners a high degree of adaptability when looking to find a therapy service that meets all their requirements. This is a good choice for companions who work during normal office hours and are compelled to arrange meetings after work or during the weekend.
Married people are free to use full control over each stage of the process, from the platform to the means of treatment to the payment schedule. 
In-person therapy, on the other side, is much more organized and includes families arranging time at a licensed therapist's office. Although the digital interface is a feasible and convenient alternative that research studies revealed to be useful, it cannot imitate body signs, such as tone of voice and body language, which can be incredibly helpful in assessing the fundamentals between the two partners.
How Online Family Counseling Works
The online family counseling method begins with a regular inquiry approach by which a partner presents a description of their marriage problems to the counselor. The provider then acts behind the scene to provide a family with a trustworthy therapist with whom they arrange their initial meeting. 
The first assessment gathering with the licensed therapist and the family becomes the first line of interaction in the partners' online therapy method. The meeting can take place via phone conversations; face to face video chat, or live chat, depends entirely on the company. This is a two-sided evaluation of the counselor and the patient. Also, it can be their first stage to build an online connection.
The appointed therapist can evaluate the family as individuals, listen to the problems that have contributed to the need for professional treatment, and make observations about their relationships. The family can take their own record of their approved mental health expert and decide if he or she is suitable for their needs and expectations.
Once the modicum of confidence, convenience, and harmony is established, therapy sessions for families can start. Based on the problems at hand and the family's objective of seeking support, counseling services can last from a few weeks to a strong relationship with a counselor that can extend for months or even for years.
How to Choose the Best Online Family Therapist?
Matching with the right family counselor is crucial to the success of your therapy. Your struggles as a partner can reach beyond your mental health and into your lifestyle or work.
The credibility of an online accredited practitioner comes first and before the educational expertise of the provider. Families are advised to select a qualified therapist who not only has the same training and technical skills for the industry, but who focuses on online therapy on particular topics that the family can experience, such as divorce, parenting issues, gambling addiction, the pressure at work, or unemployment.
The selected licensed specialist should have an impressive track record of dealing with related clients and problems. The family can entrust the help of an online therapist with some of the most personal aspects of their lives as partners.
Additionally, you should take into consideration the arrangement of sessions. Should you, as partners, agree that face-to-face video conferencing is the most successful way to discuss your relationship problems with a trustworthy certified therapist? Can you or your wife feel more confident using a texting app that helps you better monitor the pace of conversation with your counselor?
Remember to consider your favored communication approach, along with that of your partner, and measure it against the service provider's available choices and principles.
Look for Reviews
Reviews, like relationships, can be very subjective. It works with one person in therapy and might not work for another. What causes one person to be frustrated might not upset another. What works for a single treatment client at a particular point in time may not work for the same client years later, when the patient's needs are different.
If the review site is to include the best statistics on the counselor, it would be more useful to learn what the client was treated with, how many therapy appointments the client attended, and more specific details about the recovery factors. This information would be very helpful in determining whether the therapist might be able to help with your particular problem. This is another constraint of the evaluation of any therapeutic practice. As such, all mental health providers and patients seeking to engage in these treatments must be aware of the advantages and disadvantages of this type of healing therapy.
Latest posts by John S. - Editor in Chief
(see all)