Best Sites for Online Therapy for Kids
We write our honest reviews but this page may contain affiliate links, with some of the partners mentioned, to support this website. Read more here
Most parents desire to provide the best for their children. As a result, when a child experiences mental health issues, it can feel like you've let them down. However, it is important to focus on their mental illness and get them the help they need. It's often a good idea to consider a variety of methods. Therapy sessions help kids to work through their issues and learn how to deal with emotional problems and interpersonal conflict.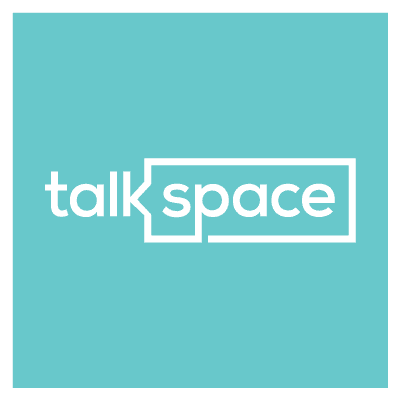 What Is Online Therapy for kids?
Online therapy is performed by a licensed mental health professional. There are a variety of communication methods, such as video chats, face-to-face conversations, live chat sessions, and others. Often, kids respond well to online therapy because they're used to being on their smart devices.
Who Is It For?
Online treatment works well for a variety of issues among children/minors. Anxiety or depression can be treated, as well as eating disorders and other mental health conditions. Although therapy is conducted online, you still work with licensed therapists. This means, your child is going to get the help he needs to function and contribute to society now and as adult.
When Is the Right Time to Start?
Most parents don't realize the early signs of a mental health issue that may need attention, such as anxiety disorder.
These can include:
Mood changes
Fighting all the time
Suicide attempts
Not eating or trying to throw up on purpose
Worrying and stress that affects their daily life
Inability to concentrate or stay still
No regard for consequences
Extreme and sudden changes in personality
Use of alcohol and drugs
Difficulty sleeping
No regard for authority
Social issues
If you cannot cope with your child's behavior, it is time to turn to mental health professionals to get the help your child needs.
Benefits of Therapy for Your Child
Children and teens often require professional help, as most psychological problems have an adolescent onset mechanism. Web therapy is great for making mental health more accessible to your child or teen. When you choose to work with online therapists, you will have the convenience of setting a time that works well for you and your child or teen. Plus, you don't have to drive anywhere, which saves time and money. You can also rest assured that the process is safe and private. There's also no fear of people overhearing the conversation between your child and the counselor.
Of course, you may also be able to save money because online sessions are often less expensive than traditional options. Remember, your therapist isn't renting a room or charging you for office operations. Therefore, they are sure to pass those savings onto you.
Online vs. In-person
You are likely to take your time and talk a lot about your past with in-person therapists. This is because counselors tend to build rapport and understand how you tick and why you are the way you are. However, online sessions can be slightly different. Therapists tend to be more result-oriented and get to the meat of the matter quickly.
Though you can use online options for most mental health problems, severe psychiatric issues and suicidal thoughts might require an in-person or in-patient setting, at least at first. However, you can talk to the counselor and explain your child's situation to determine if online sessions are right for your family.
How Does Online Therapy Work
Generally, online sessions are more focused on cognitive behavioral therapy (CBT) as it's more short-term and goal-oriented. This means your child works on a particular issue which they have. In fact, it's good to be as specific as possible, such as addressing the issue of your minor crying each time you drop them off at the school. The therapist's job is to find out what those issues are, and help them change certain patterns of behavior or thinking. This positive change results in better emotional health. Therapists offer online support and mental health information in the form of psycho-education as well.
Although therapy may or may not involve assessments, child psychologists often use different questionnaires and tests to evaluate your child. There are a variety of methods to do this online, such as through live video. Video sessions also have the advantage of helping your child feel connected without having to be in a strange place. However, your child psychologist may not be available at all times and may accept phone calls only at specified times.
How to Choose the Best Online Therapist for Minors?
When you're trying to choose a counselor for your child, it's good to consider those who specialize in a specific category. For children, you might want someone who is a psychotherapist and a licensed clinical social worker. For example, Amy Morin LCSW is a psychology instructor. She's recognized internationally as an expert on mental strength.
Reading her book may help you find out what strong people don't do, and learn how to apply those skills in your child's life. If your child is older, you may read the book and learn from it together.
When choosing a counselor, make sure that he is licensed and has the necessary training to handle all types of mental health issues. That way, you can work with the same therapist to help you work through all the problems your child may have.
Things to Keep in Mind While Seeking Therapy Online
Online therapy for kids is growing as a service, and there are many service providers today. Whether you live in New York or a small town in North Carolina, an organization that offers online therapy for children is a blessing, especially after the Covid-19 pandemic.
There are a few things you need to know before seeking child therapy for your kid. Firstly, make sure that the child counselors are licensed and trained in cognitive behavioral therapy. The therapists should be skilled in communicating with different age groups such as toddlers, kids in early, middle, and late childhood, and adolescents.
You should make sure that the therapist offers child therapy and is trained in different skills such as play therapy, trauma counseling services, anxiety treatment, therapy for self-harm and self-esteem issues, etc. They should also be able to teach your child coping skills which will help them to deal with things better.
Mental Health Care for Children and Their Families
Child psychologists and therapists not only treat mental health issues but also provide therapy for families as a unit. Their treatment plan usually considers the child's home situation and involves family members in the therapy session. Video conferencing, phone calls, and text messaging can be used to deliver family therapy, teen therapy, and child therapy.
In short, there is a growing need for online therapy for kids of every age group. Child therapy is nothing but different therapy services dedicated to kids and teens. Therapy for children involves not only mental health treatment but also family therapy for caregivers and parents. To get the best from your child's therapist, it is important to seek support as a parent as well.
Look for Online Therapy Reviews
Though it's essential to do your own research, consider reading reviews about various online therapy services. This will help you assess the pros and cons of each one, and you can base your decision on real information. In addition, you can compare different services on the same page and form an initial opinion. Next, you can visit each individual website to learn more and find the right option.
Conclusion
When it comes to choosing the best online therapy for kids, there are many things to consider. Professionals should be trained in handling children as they think and feel differently when compared with adults. It's also essential for your child to feel comfortable with the therapist so that they can open up to them. Confidentiality is vital too, as you don't want what your child says to end up on the internet.
In short, online therapy for kids is a great option, but you must choose licensed and trained counselors who are skilled in child therapy. They should also be able to build a good rapport with children and maintain confidentiality.