Headspace Review 2023: Pros & Cons, Features and Cost
We write our honest reviews but this page may contain affiliate links, with some of the partners mentioned, to support this website. Read more here
How We Reviewed Headspace
We follow a rigorous reviewing process that includes first-hand testing, thorough research, user reviews, and transparent methodology. Our reviewers are editorially independent, so you can trust their recommendations.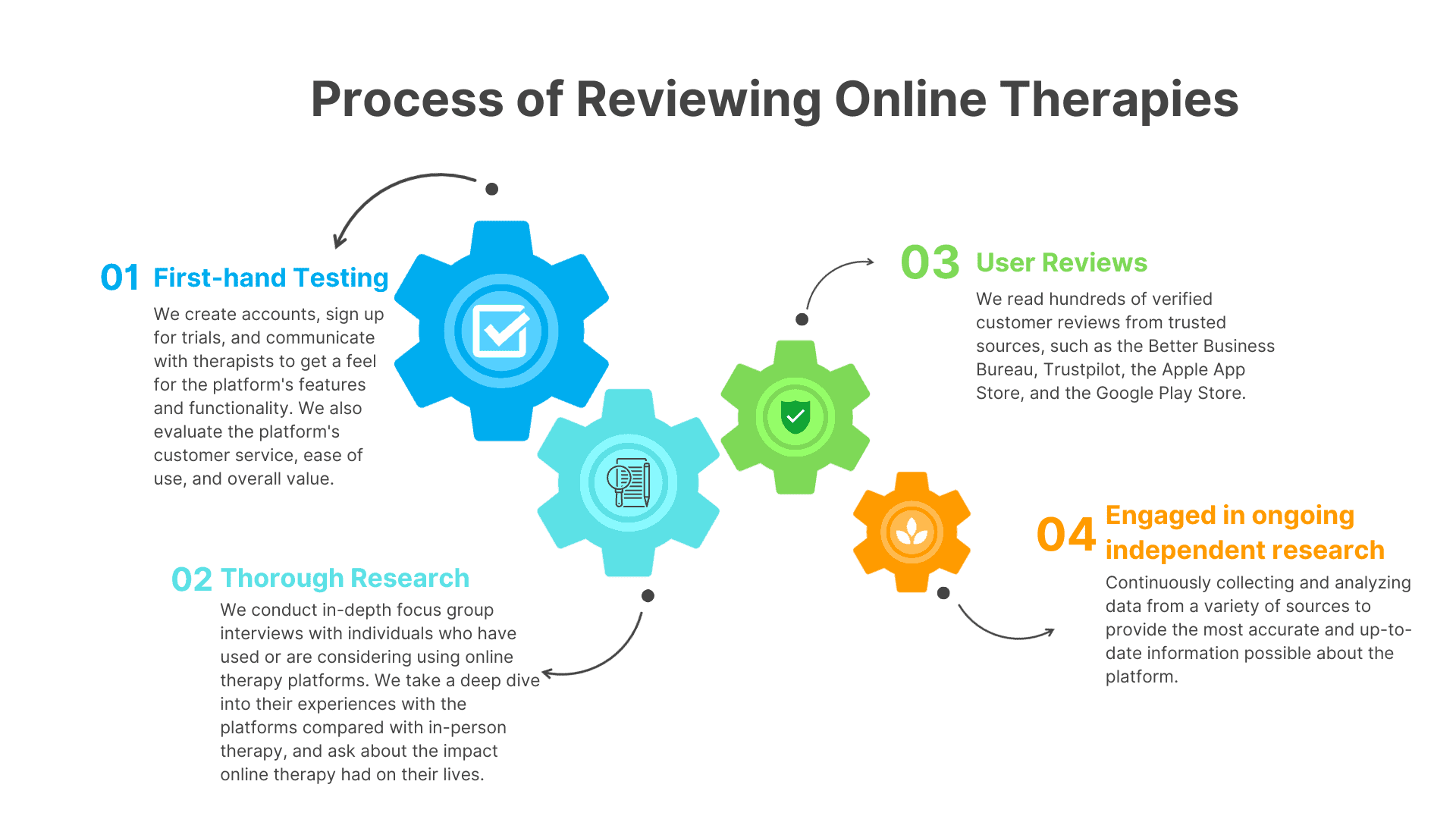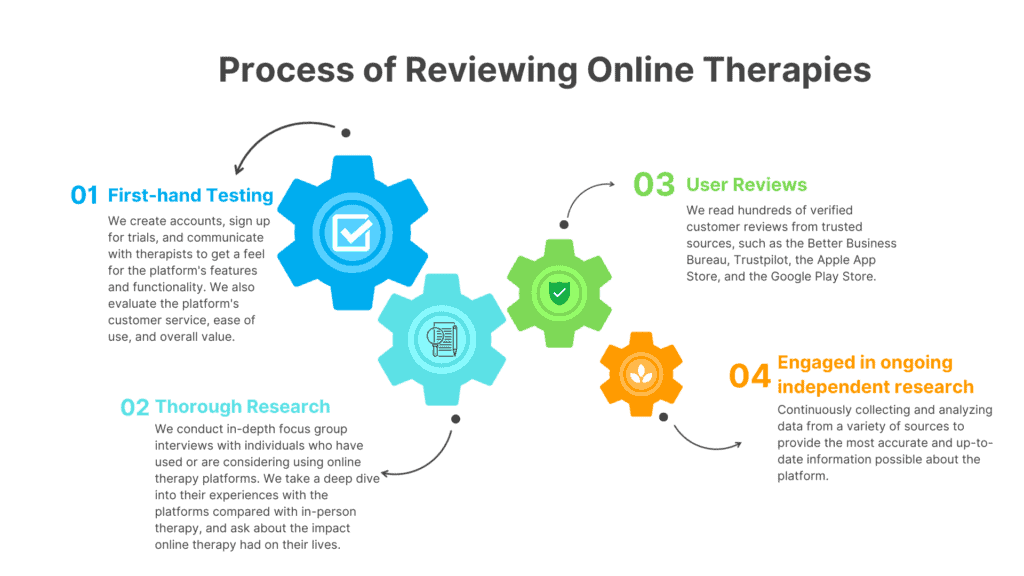 Is your life stressful, and you find it hard to fall asleep? Do you want to incorporate meditation or any kind of stress relief in your daily routine but simply have no time for it? 
Hectic times, like the ones we currently live in, put a lot of pressure on our minds and bodies, but most of us have neither time nor space to spare for proper meditation classes. Moreover, millions of people are suffering from sleeping disorders, in addition to work-related stress, physical inactivity, anxiety, and depression. 
Sadly, younger people – even children – are not exempt from these burdens. 
How convenient would it be if we could at least get introduced to a world of mindfulness in that little time we have between everyday responsibilities? Sometimes we all need a reminder – maybe even a 5-minute one, in the middle of work, to focus on ourselves and just breathe. 
No need to worry!
Meet Headspace – potentially, the right ingredient in our life during moments such as these. While it might not be a proper substitute for mental health therapy, it is a great reminder to take some time for yourself.
Keep reading our Headspace review if you want to find out more!
What is Headspace? 
Headspace is a mindfulness app for Android and iOS which serves as a great introduction to the world of meditation. It offers a variety of courses on meditation, sleeping, mindfulness, focus, work, and physical activity.
Most of the guided meditations are narrated by co-founder and former Buddhist monk Andi Puddicombe. This would allow you to obtain the wisdom and spirituality of East-Asian religions while being able to fit inside your pocket.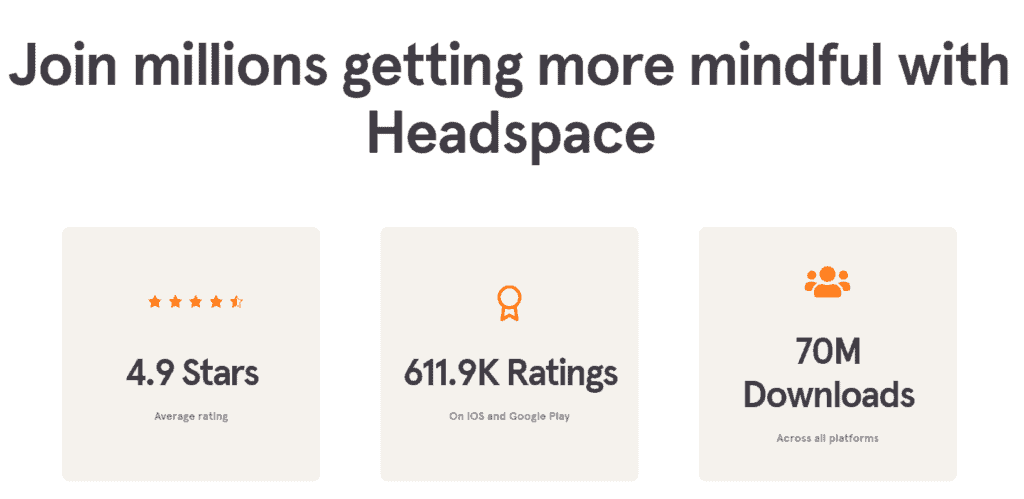 Not to be misunderstood, Headspace is in no way a religious app! What it does do is extract and incorporate the practical matter-of-factness of said religions into a modern context and format adapted to modern lifestyles. It was actually founded in London, in the United Kingdom, and Puddicombe's unmistakably British accent testifies to that.
Headspace has been around for over 10 years and has continuously developed over the years to offer multiple options. Based on what you might need at a given time, these options could figure as solutions to many of your problems.
And it is suited for children too!
What Headspace offers is organized into sessions, some of them as short as 3 minutes (admittedly, as an emergency for extremely stressful situations), with others even longer than 40 minutes! While some of these sessions are stand-alone, most of them are organized as courses. The beginning is simple and arranged according to a formula that serves to introduce you to them. 
How does Headspace work?
You usually start with a free trial period called "Basics," lasting 10 sessions, each 10-minute long, in any of the three main courses – "Meditate", "Sleep", and "Move". Should you wish to continue your course, you would have to decide on one of the subscription plans. 
The "Basics" correspond to Level 1, and once you become a member, you can ascend to Level 2 and further. At this point, sessions would last between 10 and 20 minutes, with the majority being around the 20-minute mark. You can edit your profile, think of a screen name, and add a picture when you create your account. The tabs allow you to follow your progress and keep track of the different courses you've started.
What's After?
As soon as you become a subscribing member and finish the "Basics 2" pack, you get full access to a library containing north of 400 meditation sessions. These are organized according to different topics – stress, work, relationships, fear, etc. – and grouped in different formats – "Series" and "Singles". From here, you can tailor Headspace's content to your needs. 
For example, if you know that you have a problem in a particular area in your life, you could opt for a "Series" of sessions dedicated to it (about 10-30 minutes long). 
On the other hand, if you find yourself in a pinch and need an immediate solution, you can just find a session in the "Singles" section to soothe you momentarily. Both "Series" and "Singles" serve to ultimately deepen your mindfulness.
In addition, you could continue with "Headspace pro," which is less guided and contains 6 levels, each of them having 10 sessions. 
Considering how difficult it is to establish a new routine in one's life – especially if busy – Headspace is thorough in reminding you to attend your scheduled sessions. You get email reminders of forthcoming sessions, as well as previews at the end of finished videos. 
This all boosts and maintains your daily motivation when it comes to focusing on yourself, making Headspace not only useful in its content but in its persistence as well! The best way to keep yourself in check, however, is to start with either one of the three main courses; "Meditate," "Sleep," or "Move." 
Meditate
"Meditate" is the most straightforward option, containing both the main meditation courses and the "Series" and "Singles"! The sessions range in length between 3 and 20 minutes, and most of them are narrated by Puddicombe (although recently, a female-voice version became available too). You can also change the length of meditation before you start.
You are introduced to the eight meditation techniques from Buddhism – Body scan, Noting, Visualization, Resting awareness, Skillful compassion, Loving kindness, Focused attention, and Reflection. They are mainly breath-focused, with an emphasis on awareness of your body and thoughts.
The "Meditate" option tracks your meditation schedule and, aside from alerts and reminders, sends you encouraging notes to lift your morale and sum up your progress!
Sleep
"Sleep" is mainly dedicated to helping you relax before bed and falling asleep more easily. It contains a number of sessions (and a subsection of so-called sleepcasts!) that are slightly longer than the "Meditate" ones – usually between 45 and 55 minutes. 
There are also shorter sessions for people who prefer to sleep in silence. These usually begin with a "wind-down"; most often, a breathing exercise or a short visualization.
Some contain soothing narration, others introduce breathing techniques, while the sleepcasts have interesting visualizations that lead you through fantastic, fairytale-like realms. For those that prefer something calmer, some just contain sounds of nature or white noise. 
Move
"Move" is one of the newer additions to the app. It serves to incorporate breathing techniques into light-to-medium intensity physical exercises. It features workout sessions, usually no longer than 30 minutes, encompassing cardio, stretching, and a bit of yoga as well. 
Headspace is not, however, a workout app, so the "Move" section's main purpose is to show how the breathing techniques and self-awareness exercises from the other sections can be integrated into a more active lifestyle, for example. 
What else?
In addition to the three main courses, Headspace has some other tabs, such as "Focus", for instance, which plays different kinds of music, or meditation tracks. They are intended to help you focus while working or being engaged in other everyday tasks. 
This mode can serve as the perfect accompaniment to different kinds of creative work or activities that help you relax during the day, such as cooking, cleaning, or drawing.
The "Focus" section can create playlists oriented more around pop music or longer, ambient music pieces depending on your needs. Some of these are similar to the ones found in the "Sleep" section, such as "Rainday Antiques" rain simulation or chirping of birds. 
Furthermore, Headspace can function as a kind of social medium too! You can add contacts as "buddies"! This way, you can stay in touch with your family and friends while meditating. You would be able to encourage each other to attend sessions and also track one another's progress. 
If you know a friend who would like to join, you can even get them a subscription as a gift! Everything is easier when you do it with someone else. Even relaxing!
Who is HeadSpace for?
Anyone can benefit from Headspace! One of its main perks, especially in contrast with other apps, such as Calm, is that Headspace's sessions are quite structured, suited for both beginners and advanced meditation practitioners. 
Anyone who feels stressed can try it, and you don't need to know anything about breathing, yoga, or mindfulness beforehand! 
People who have some experience but currently don't have the time to devote more than an hour per day can also benefit from Headspace! The shorter sessions introduce small breaks in the great shuffle of everyday chores.
Most interestingly, there is an option suited for children! Simpler breathing exercises, in addition to basic lessons about kindness, mental health awareness, and friendliness, can introduce even very young people to the world of mindfulness. 
HeadSpace Accessibility
So, how can you start your journey? It's quite easy to do!
As it is available to both iOS and Android users, Headspace should be accessible to most, if not all, smartphone users around the world. It is available to download for your PC or tablet, in addition to your phone. 
Its interface is visibly user-friendly, animated, colorful, and relaxing, perfectly matching its style to its substance! Some of the highest praise Headspace has received has been a direct response to its simple and pleasant design, inviting to all kinds of users. 
Once you open the app or website, you can easily observe all the modes you could opt for, with everything – including the different subscription plans – being front and center! 
Our lives need simplicity, not more complications!
There are several subscription packages offered. You can go for a monthly $12.99 (with 7 days free trial) or an annual $69.99 (with 14 days free), which divides to $5.83 per month. At times they offer discounts with promotions. They also have a student plan for $9.99 annually and a family pack with six accounts for $99.99 per year. 
HeadSpace Review : Pros and cons
Pros:
Versatile and adaptable for all lifestyles
Very structured, accessible to people who aren't experienced with meditation
Extremely user-friendly interface
First 10 sessions for free
Suitable for children and families
Available for PCs, tablets, and smartphones, both online and for download
Covers a wide range of mindfulness-related activities
Interactive and reminds you to keep to your Headspace schedule
Will help you focus on other tasks not directly related to meditation and mindfulness
Cons:
Paid membership
Is an additional routine in your schedule, which might already be full
If you are already experienced, you can't skip the first, simpler sessions
Not a suitable substitute for therapy (While it is helpful, for more serious mental health issues, it's advisable to contact a professional.)
How helpful is HeadSpace?
Countless studies have proven the already widely accepted opinion that activities such as meditation, mindfulness, and physical activity can significantly improve both physical and mental wellbeing. 
Being kind to others and, most importantly, taking your time and being kind to yourself can do wonders not only for your professional and personal life but for the lives of your loved ones too. 
The world we currently live in has already been incredibly stressful in the past 30 years or so, but ever since the COVID-19 pandemic, people have been more and more prone to anxiety and depressive episodes. 
Even the tiniest amount of time spared during the day for self-reflection can prove to be immensely beneficial, and apps such as Headspace enable people to adjust such "pockets" of free time to different kinds of lifestyles. 
Depending on the context, they might be a literal life-saver!
Conclusion
With all that being said, it is easy to see why Headspace would distinguish itself from the competition! The perfect combination of its comfortable design and versatility makes it one of the most inviting platforms of its kind!
The fact that literally, anyone can make the best use of its benefits – children and elderly, busy adults and people with health issues, those who're into creativity, and those who're into fitness – portrays it as an almost daily accompaniment to any sort of task. 
Try it out and see for yourself!
If you are in a mental health crisis, it is important to seek immediate help. Online therapy can be a great resource for ongoing mental health care, but it is not appropriate for immediate crisis situations.
If you are having suicidal thoughts or plans, or if you are feeling like you might harm yourself or others, please call 911 immediately. You can also reach the National Suicide Prevention Lifeline at 988 for free and confidential support.
Here are some other resources that can help if you are in crisis:
Crisis Text Line: Text HOME to 741741
The Trevor Project: 1-866-488-7386
National Alliance on Mental Illness (NAMI): 1-800-950-NAMI (6264)
SAMSA.gov
Please remember that you are not alone, and there is help available. If you are in crisis, please reach out for support.
Latest posts by John S. - Editor in Chief
(see all)