Cerebral vs Betterhelp - Which One Is Better?
We write our honest reviews but this page may contain affiliate links, with some of the partners mentioned, to support this website. Read more here
Short on time? Straight answer!
Betterhelp is a superior choice compared to Cerebral
Overall, BetterHelp offers a wider range of features, more comprehensive communication methods, and a stronger commitment to client satisfaction.
Its commitment to delivering a personalized and effective therapy experience, along with its varied features and communication methods, makes it a superior choice for those seeking high-quality online therapy compared to Cerebral.
Whether you need help managing stress or have been battling anxiety for years, therapy is an invaluable tool. You might be surprised to see how much a single person can help you cope and change behavior patterns behind your symptoms.
It is proven that for many people, access to in-person therapy is not easy. Whether due to a tight budget, hectic schedule, or COVID-19 social distancing restrictions, face-to-face therapy may seem out of reach. But today, new virtual therapy services have made it much more accessible than ever before. 
Online therapy platforms like BetterHelp and Cerebral have become exceedingly popular by offering flexibility, cost efficiency, and convenience that traditional therapy methods often lack.
But it's natural to be skeptical of online therapy: How do they interact with their clients? Can the quality of care be on par? What are their pricing plans? Here we will compare the two leading online therapy platforms – Cerebral vs Betterhelp – and answer all of your questions once and for all.  
Our rating system assigns brand scores on a scale of up to 5. To arrive at these scores, we use a weighted formula that considers TrustPilot ratings, User Engagement scores, and our staff's experience with the platforms.
Text, Video or voice session
BetterHelp
Cerebral
Sign-up process
The detailed sign-up survey, free trial for a week
Detailed sign-up survey, discounted introductory period
Specialization
Depression, Bipolar Disorder, Anxiety, Sleep Disorders, Chronic Impulsivity, Family Therapy, Teen Therapy, Psychosomatic Disorders, Eating Disorders, OCD, Chronic Stress, LGBTQIA-related issues, Intimate Relationship Problems, Grief, Religion, Financial Worries, Educational Issues, PTSD
Anxiety, Depression, Sleep Disorders, Postpartum Depression, ADHD, Post-Traumatic Stress Disorder
Communication methods

Video
Audio
Text chat
Live Messaging in a secure chatbox
Live Video and audio calls.

Live video calls
Live audio calls
Text messaging
Interaction of client with two professionals.

Exclusive features

Nearly 50% discount the first month
Combined therapy with psychologists and psychiatrists

Customer support

Online survey
FAQ section
Email

Phone call
Email
FAQ section

HIPAA compliant
Yes
Yes
Cerebral vs. BetterHelp: Ease in Signing Up
Both BetterHelp and Cerebral are by and large considered as easy to use platforms for treatment. However, some of their distinctive features on closer inspection serve as comparative advantages.
Take a free trial upon registration as an example. The free trial reflects that the organization understands its possible customers. Other than that, it signals that organizations are dedicated to building a connection and among themselves and their customers that depend on trust and shared development.
Secondly, since both platforms are online treatment providers, a relatively newly discovered method of counseling, patients shifting towards this type of treatment may confront a drastically new set of information they aren't familiar with. This makes it extremely important for platforms like BetterHelp and Cerebral to feel for customers' requirements.
Betterhelp Signup Process Photos
| | |
| --- | --- |
| Betterhelp | Cerebral |
| BetterHelp offers this feeling of monetary security to their clients by providing a week of free therapy. Besides this, it also allows repayment of half of the paid amount in case of pulling out from the treatment in the initial month. Clients rate this feature highly. | Cerebral doesn't offer a completely free trial. However, it provides a considerable amount of discount for the introductory period. This means you can avail monthly package for $45; usually, it would cost you $99. |
BetterHelp Signup Process in Pictures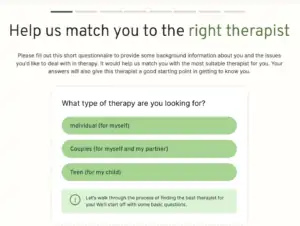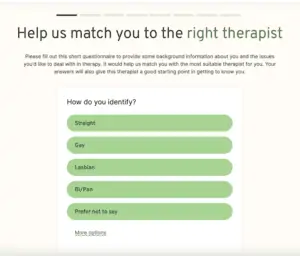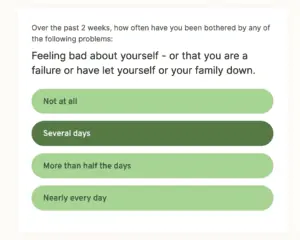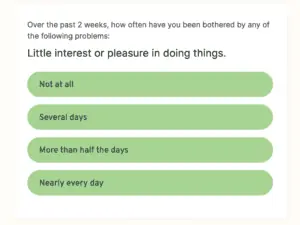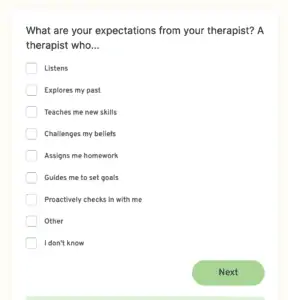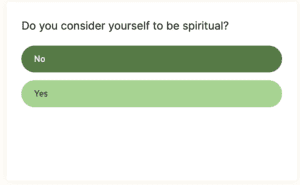 Cerebral Signup Process in Pictures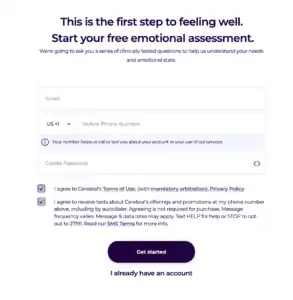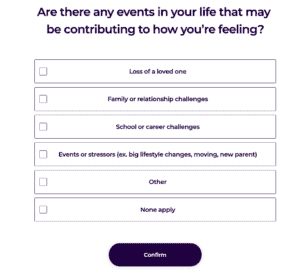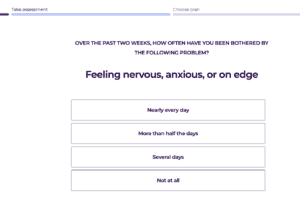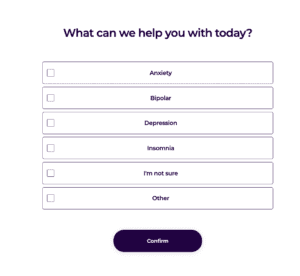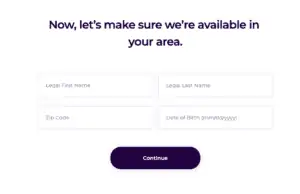 BetterHelp vs Cerebral Pricing
While both of these companies offer similar services, their approaches are notably different, which is why there is a difference in the pricing.
BetterHelp
Cerebral
Plan
Price
Features
Plan
Price
Features
Weekly membership
$80 a week
1 therapy session, 24 hours of messaging services
Medication + Basic Care
$99 a month
Services from a licensed medical practitioner + audio and video calls with them, medication delivery
Monthly membership
$65 a week ($260 a month)
4 sessions, 24 hours of messaging services
Therapy
$259 a month ($64.67 a week)
weekly sessions with licensed therapists, unlimited messaging
Quarterly membership
$45 a week ($540 for 4 months)
1 session per week, unlimited messaging services
Medication + Therapy
$339 a month ($84.75 a week)
weekly sessions with a psychiatrist, weekly sessions with a licensed therapist, text chat anytime
Yearly membership
$35 a week ($1820 for 1 year)
1 session per week, unlimited messaging services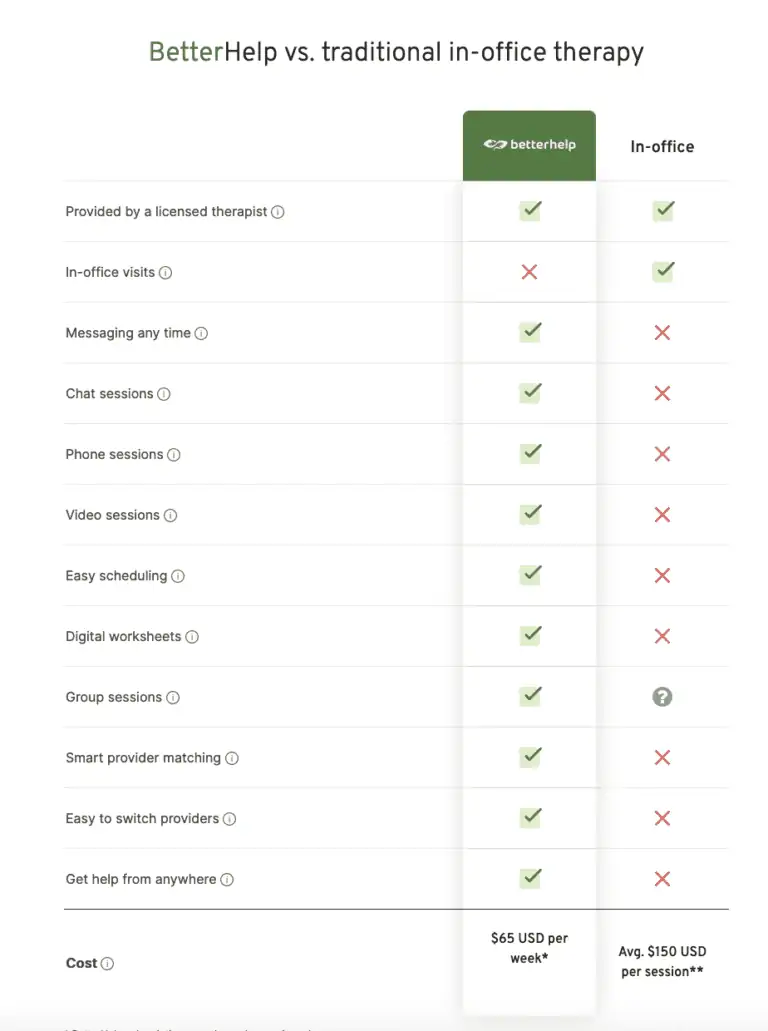 After the completion of a free trial, BetterHelp offers four packages to their clients.
Weekly Membership
Through the weekly offer, the client pays $80 each week. This allows the customer to avail of 1 live meeting with their therapist and up to 24 hours messaging services.
Monthly Membership

This plan costs $65 each week as a single payment of $260 is made towards the beginning. It includes a sum of 4 meetings for the whole month and 24 hours messaging in a safe talk box.
Quarterly Membership
This plan is worth $45 each week and requires a single payment of $540. You'll be billed after every four months. It includes the exact proportions of weekly features, which is 1 meeting each week and limitless messaging.
Yearly Membership
This plan costs a lump sum amount of $1820 every year, which likens to $35 each week and includes similar features as the other bundles. It is one of the most cost-effective options that BetterHelp offers.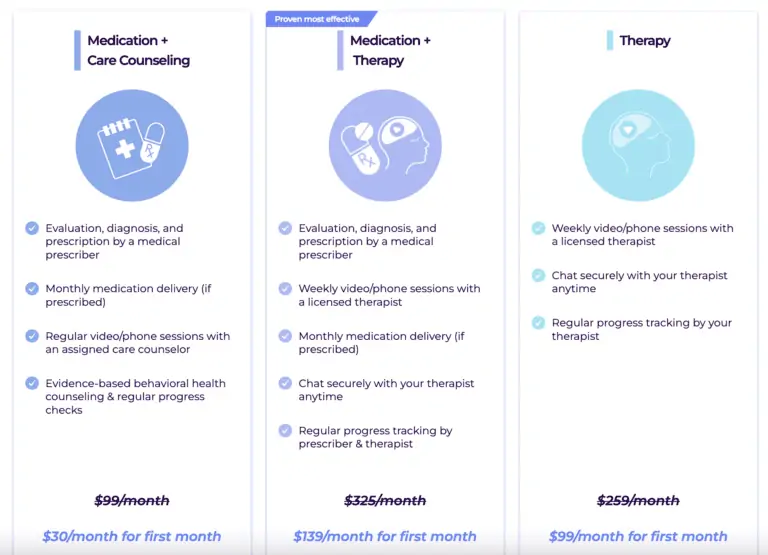 Unlike BetterHelp, Cerebral structured its packages in a way that they aim at monthly therapy. This doesn't mean that they don't offer weekly programs; it exists but not too commonly.
Additionally, it aims to combine the services of more than one health professional for a client, allowing optimum results.
Medication + Basic Care Plan
As mentioned earlier, this plan costs $99. It includes the services of a licensed Medical Practitioner and ongoing audio and video calls with them.
Moreover, it also offers an additional care provider who regularly checks in on the client from time to time. They keep track of the client's progress and help the client discover the best psychotherapeutic interventions for their improvement.
Therapy Plan
This plan costs $259 per month, which amounts to $64.75 per week. Instead of Medical Practitioner services, this offer includes the services of a licensed therapist and entails weekly sessions.
Medication + Therapy Plan
This is the cerebral's all-encompassing plan. It costs $339 per month and equates to $84.75 per week. You might think that it is a bit costly, but the features it allows are remarkable.
It not only includes sessions with the psychiatrist but replaces the care provider with a fully qualified and licensed therapist, with whom you can hold weekly sessions as well.
BetterHelp vs. Cerebral: Therapist Merit and Treatment Range
BetterHelp

BetterHelp hires the best therapists world over. It incorporates Licensed Professional Counselors (LPC), Clinical Social Workers (LCSW/LMSW), and Family Therapists (LMFT), etc.
BetterHelp ensures that they have completed the necessary education, examinations, training, and licensing.
Moreover, it is also ensured that they must have completed a minimum of 1,000 hours of clinical practice and 3 years of counseling sessions before applying to BetterHelp.
Therapists at BetterHelp have experience in treating a whole range of mental health illnesses, which include:
Bipolar Disorder
Generalized Anxiety Disorder
Sleep Disorders
Chronic Impulsivity
Psychosomatic Disorders
Eating Disorders
Obsessive-Compulsive Disorders
Chronic Stress
Parenting problems
Sexual Orientation Issues
LGBTQIA related issues
Intimate Relationship Problems
Grief
Spiritual Matters
Financial Worries
Educational Issues
Post-Traumatic Stress Disorder
Loss
Existential worries
Spiritual matters
Cerebral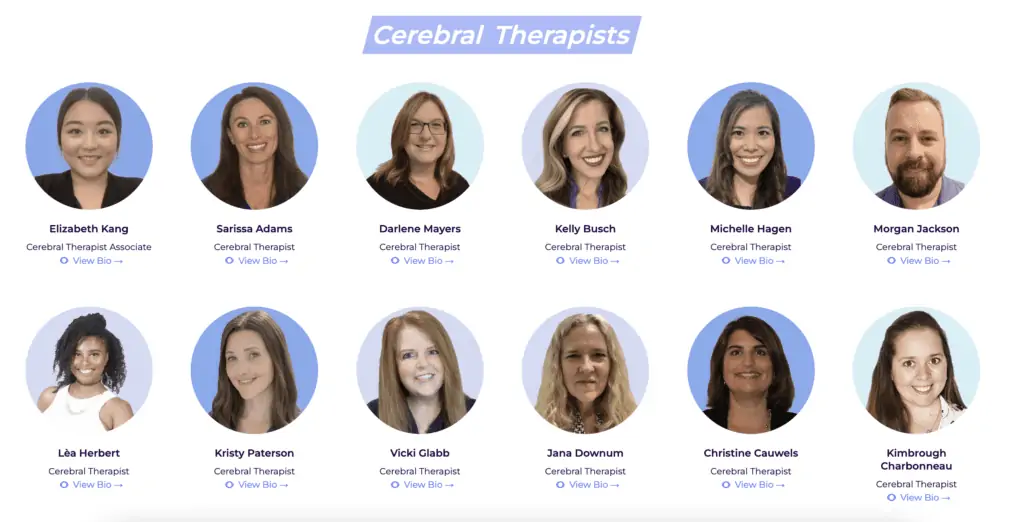 Cerebral is slightly different than BetterHelp in this dimension. Therapists at Cerebral are not often fully licensed professionals. It focuses on employing the correct number of Medical Practitioners/Psychiatrists alongside Therapists to combine both types of interventions.
Cerebral practitioners are well known in the treatment of:
Anxiety
Depression
Sleep Disorders
BetterHelp vs. Cerebral: Exclusive Features
BetterHelp
BetterHelp offers a free trial to their clients, which most of the other e-therapy platforms don't provide. You get a 7 days free treatment at the beginning.
In this period, clients can explore all of BetterHelp's features free of cost and are allowed to quit without any hesitation as they please after its completion.
Moreover, if a client wants to quit after the first month, 50% reimbursement of the fee they have paid will be made back to them.
Cerebral
Cerebral doesn't offer a free trial to their clients, but it does provide a considerable amounts' worth of discount at the start. You can avail monthly package for only $45 for the first month, which would generally cost $99.
Moreover, the combined therapeutic assistance of a Psychiatrist and Psychologist is something neither BetterHelp nor any e-therapy provider has managed to deliver so comprehensively.
BetterHelp vs. Cerebral: Customer Support
BetterHelp
Customers are required to fill an online form offered by BetterHelp.
Besides, you can also visit their FAQ area, where usually posed inquiries and questions are replied to, and appropriate responses are enlisted for customers to see.
It also provides an email address on their contact page. So, you can reach their team via email too.
Cerebral
Cerebral is famous for faster response times in terms of getting back to their clients with general help. It is all due to their swift support desk, which helps clients work their way around all processes like subscribing, roaming the website, and canceling their monthly subscription, etc.
Medium of Communication
Communication is the foundation of therapy, and it's crucial that various channels are open and easily accessible for the clients. This is especially true when it comes to online therapy because the in-person aspect of sessions is not available.
Online mental health platforms offer plenty of alternatives that might be preferable to patients that live far away, struggle with intrapersonal communication, or simply prefer the convenience of technology.
BetterHelp
This mental health platform offers numerous different mediums of communication to their patients, most of which are combined in the therapy plans. Which communication methods you use depends greatly on your preference and what you're comfortable with. 
Video and Audio Calls
These calls are meant to replace in-person therapy sessions. According to BetterHelp plans, you have 1 session per week, and these video and audio calls are the ways you can access your therapist. Whether you want to communicate with only audio or use your camera depends entirely on you.
Audio and Video Messages
BetterHelp's video messages communication system works on the call-and-response principle. You don't speak to the therapist directly, but rather, you leave either an audio or video message discussing your issue. The therapist receives it and then sends you a message back in response. 
Text Messaging
BetterHelp's text messaging system is especially handy if you are in a situation where you aren't able to talk but you still need to communicate with your therapist. You just send the therapist a text, and they will respond at their earliest convenience. Many younger people prefer this medium of communication.
Live Messaging
Unlike the text messaging feature, the chatbox allows for a real-time exchange. The conversation is live, which means that both you and your therapist are present in the chat. 
The chatbox where this exchange takes place is fully secure, so you can rest assured that no one else but you and the therapist will be able to access it. 
Cerebral
Cerebral offers 4 different mediums of communication for its patients. The different plans combine these methods and let you choose the ones best suited to your needs.
Video Calls
Video calls allow patients to communicate with their psychiatrist, practitioner, or psychologist directly. It adds a more personal aspect to the therapy sessions, and it can make it easier for patients to open up and form a bond with the experts treating them. 
Audio Calls
Audio calls offer the same thing that video calls do, except there is no video transmission. Many people prefer it this way due to issues with opening up, anxiety, or simply for the sake of convenience. 
Text Messaging
This option is perfect for people on the move that don't necessarily have the time to have a phone call with a mental health expert. It is also an excellent option for disabled people or those who deal with anxiety, as texting removes some of the stress of intrapersonal communication.
Interaction With Healthcare Providers
Cerebral offers you the option to choose if you want to interact with a psychiatrist and a medical practitioner about the issues you are facing. Alternatively, you can also choose to interact with a psychiatrist and a psychologist simultaneously in order to tackle your issues.
Insurance
As BetterHelp is a subscription-based online mental health platform, there is no option for you to use your insurance to help pay for it.
On the other hand, Cerebral does offer the possibility of co-pay and co-visit for your therapy sessions and medications, but the amount covered is up to your insurance plan.
Privacy
Both platforms comply with the Health Insurance Portability and Accountability Act of 1996 (HIPAA), so they won't disclose any sensitive information without your knowledge and consent.
BetterHelp does not sell or give away any of your personal information and encrypts its databases so a third party can't access the information. The secure live chat is just another layer of protection that BetterHelp offers. 
Cerebral, of course, ensures that your personal information or the things you've shared with your therapist never leave the platform. However, Cerebral may share health information gathered with providers and insurers to help them perform their services.
BetterHelp vs Talkspace vs Cerebral
All three of these platforms offer similar services, but here is how they compare to each other.
BetterHelp offers 1 session a week and hours of messaging with a licensed therapist for incredibly affordable prices. On top of that, you get a free trial period and a 50% refund if you change your mind.
Talkspace is probably the most popular among all three. It provides you with access to psychologists and psychiatrists remotely, and it is incredibly secure. However, this platform is also the priciest option.  You can check out our specific Talkspace vs. BetterHelp article if you are interested in that as well.
Cerebral offers incredible plans where you can combine therapy sessions – it can be with psychologists and psychiatrists or psychiatrists and medical practitioners. It's on the pricier side, especially when compared to a service like BetterHelp, but its cost can be partially covered by insurance. 
In Conclusion
Online therapy platforms are suitable for people who need more flexibility than traditional therapists have to offer. Specifically, if you travel often, have long or irregular working hours, or are in a transitional period before finding a long-term therapist, telepathy could be ideal.
In this article, we reviewed the two online therapy service providers. One was the leading service, BetterHelp, and the other one was Cerebral.
Both of the platforms offer similar features. However, if a person prefers weekly sessions with licensed therapists, they would choose BetterHelp. In contrast, Cerebral would be a good fit for those who are looking for psychiatric interventions along with a psychologist's advice. 
Latest posts by Jaiyant Cavale, Clinical Psychologist
(see all)