Best Online Text Counseling Platforms
We write our honest reviews but this page may contain affiliate links, with some of the partners mentioned, to support this website. Read more here
Everyone needs therapy on rainy days, but some are too shy to ask for it. The socially awkward especially have a hard time seeking out therapy, since it involves facing their key fear – social interaction.
This is why innovative text-based counseling is a superb way to help even the most secretive, and coy to express their feelings, thoughts and issues. 
It's also a nice way to protect your privacy and stay anonymous if you don't want the person you're talking to unveiling your identity. There are more than a few benefits to online text counseling, but what exactly does it involve and how much of that non-invasive therapy is effective?
Continue below to learn more about how does text counseling work & the best online text counseling platforms
Our rating system assigns brand scores on a scale of up to 5. To arrive at these scores, we use a weighted formula that considers TrustPilot ratings, User Engagement scores, and our staff's experience with the platforms.
Online-therapy.com
Ratings
Change therapists with one click
Text, Video or voice session
Text, Video or voice session
Best Text Therapy Platforms: At a Glance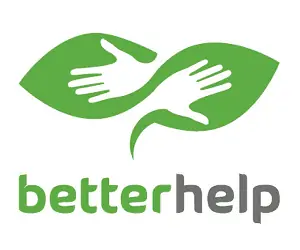 Best for Trauma, Anxiety and Support Groups
BetterHelp therapy is one of the top-rated online therapy providers as of today. 
30000+ licensed therapists
Live video calls, phone calls, and messaging.
Provides counseling in specialized areas of treatment such as anxiety, depression, and many others.
Pros
Multiple communication methods
Enables access to professional and experienced board-licensed therapists
Transparent on pricing
24/7 availability
Patients can switch therapists at any time and as many times as needed
Cons
No free trial
No psychiatric care is available
Only one subscription plan is available with the prices varying
Pros
Pricing
Safety, privacy, and confidentiality
Plenty of licensed therapists to choose from
Daily worksheet replies Mon-Fri
Cons
Insurance is not accepted.
You are matched with a therapist and not given the option to choose.
Not available in all 50 states.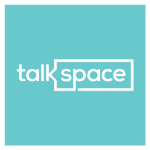 Best for Medication Management Services
TalkSpace is an online therapy platform, that offers private counseling with the help of a network of licensed therapists. Customers can avail special features like unrestricted texting and access to registered as well as qualified therapists without requiring prior appointments. 
Pros
Three payment plan options
Talkspace does accept insurance
Offers teen therapy services
Includes psychiatric services and medication management
Possibility to choose a therapist.
Cons
The basic plan doesn't include live sessions
Therapists take longer to respond
No option for communicating with the therapist via phone
Prices vary based on location and therapist availability
What is Text Based Counseling?
Online chat or text-based therapy or counseling involves chatting or texting with a licensed, mental-health professional. The patients can remain unidentified and communicate with their therapist via computer, laptop or text message. 
On best online text counseling platforms the patient in need can talk to the therapist in any form they prefer, and the most usual way these patients are treated is through live chat, video chat, phone call or text message. 
The main objective of online chat therapy or text message counsel is to provide mental health services to all individuals around the world, no matter their physical state, geographical location or finances.
These online text counsel platforms are often run by volunteers with solid backgrounds in psychology and are basically non-profit. 
Others offer peer-to-peer support groups which are completely free of charge. This means that struggling individuals can have access to help, without giving a cent at any point of the day. 
Is Text Counseling Effective?
Text-based counseling sessions are most effective at providing emotional support for patients. 
Suicide and addictions cannot be handled by simply licensed psychologists, by addiction and suicide-prevention specialists, or psychiatrists.
Not every state in the US, and all platforms are fully jam-packed with these specialists, so they hire source professionals with the intention of supporting severe cases.
If a person struggling with suicidal thoughts calls or texts, some platforms arrange these professionals to carry out cognitive and behavioral sessions.
Studies have shown that online therapy sessions, including text-based counsel can help elevate some symptoms of anxiety, depression, paranoia, and panic attacks.
Since the patient isn't required to leave the comfort of their home or their trusted environment, it adds to a more positive experience.
How Does Text Counseling Work?
A fairly new method of psychotherapy, not meant for emergencies, text-based counseling allows the person in need to contact a therapist any day, any time.
Each patient converses with a therapist via a secure window on their computer, text messages, or chat rooms available on the platform's website.
The therapist can reply to you once or twice, or more so depending on the situation. Some platforms allow live text sessions, but that's not their primary intention.
However, before you connect to your therapist, a serious, and caring platform will:
Ask you to answer several questions that will match you with the right therapist according to your needs and one that can support you the most
Once you've matched with the suitable professional, you can begin texting with each other. These text messages can dwell on what your issues are, what you'd like to work on, and how to work on them. Almost every text-counsel platform will allow unlimited text messaging, while others offer video and audio chatting. However if the platform is text-counsel-based, it usually costs extra.
All-around-the-clock texting. No matter what time it is, you can text your therapist regardless of it being day or night. Don't get discouraged if they don't reply immediately, it might be late in the evening for them, so you can expect a response within the day.
Some text-based counsel platforms also allow you to schedule a live texting session with your therapist. By talking to your therapist in real time, you can always bring up issues when they're on your mind and have them resolved.
Unlike personal therapy, the best online text counseling platforms allows the patient to preserve their privacy. All therapists are sworn to secrecy, so don't worry about your info getting leaked. This doesn't mean that you should undermine the privacy policy rules, or the terms of service.
With the right text-advising platform, your secrets are safe and secure.  Besides texting, the right therapist will counsel you on ways to cope with your issues.
Is Text Counseling Free?
Online text-counsel platforms can be non-profit, free of charge, or require a monthly or weekly fee.
Although they're mostly qualified to offer emotional support, are professional and can locate someone that will take care of their psychological needs, they're free to change their therapist whenever.
With text-based counsel, patients are saved from the awkwardness, and it makes it easier for them to communicate their honest feelings without being seen. The cost of an online text-based session depends on the platform, their staff, and their popularity.
Some platforms offer free trials for newcomer patients, so they can get a sense of what the therapy includes. If they decide to subscribe, then the sessions will be paid.
Some of the most affordable online therapy platforms include eTherapyPro, which charges $30 per session, while 7 Cups, which has professionals with Masters and PhDs, costs around $150.
Although this might look steep, online therapy is much cheaper than in-person sessions which could reach up to $250 an hour.
Latest posts by John S. - Editor in Chief
(see all)