Best Video Therapy Platforms & Services – Ultimate List
We write our honest reviews but this page may contain affiliate links, with some of the partners mentioned, to support this website. Read more here
When the friendliness and openness of the past is placed into the current technological context, we realize people are closing up more and more with every passing day.
The World Health Organization has estimated that the global pandemic increased the levels of anxiety and depression among people everywhere by 25%.
The need for communication and medical help subsequently rose. Yet the process of conducting this aid the traditional way proved to be more difficult now than ever. 
For that reason, people turned to telehealth or better said video therapy. The famous research house McKinsey conducted research in which they concluded that telehealth has increased 38x from before the pandemic.
If you or someone you know is having trouble dealing with anxiety, depression or any other issue, there are many video therapy platforms today that can help ease the growing pain. 
Below we list all of the available video therapy platforms with their fee, process, etc. Read on to find the type that is suitable for you.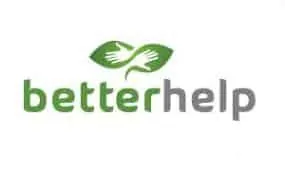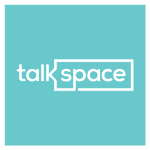 The Meaning of Video Therapy
Video therapy is essentially traditional therapy done online. You get to talk to a therapist from the comfort of your home.
This indirect contact can ease the pressure, especially for those that are trying online therapy for the first time. 
The difference with tête-à-tête therapy is that here you're using a specifically designed platform.
Usually, you need to sign up for this service and get an appointment with an available therapist. 
One of the many benefits of video therapy is that it can connect a patient and a therapist regardless of their geographical location.
Of course, even though you are using an online platform, it is still regulated by law and doctor-patient confidentiality still stands.
Who Can Benefit From Video Therapy?
In short, everyone that has Internet access, a computer or any type of smart device and a quiet place at home. This is the "beginners kit" for a video therapy session.
When we talk about who should take this type of therapy, the list includes various types of conditions.
People with social anxiety, general anxiety, ADHD, depression, panic attacks, and even those that just need to get their relationship problems off their chest, can try some of the available video therapy platforms.
However, remember that video therapy is not the same as emergency help services.
This would mean that people with schizophrenia, psychosis, or more serious mental health disorders are not viable candidates for this type of treatment. 
Top Video Therapy Platforms
Video therapy platforms can offer different services and target various issues. Some are better with ADHD, others tend to work with social anxiety, etc. 
To shorten your research, the following are some of the best video therapy platforms currently on the market.
1. Talkspace
Fee: $99 per week
Talkspace is not solely a video therapy platform. It offers messaging therapy as well or a hybrid of the two.
The live therapy sessions last 45 minutes and in one month you get 4 of them in total. The texting option is different i.e. it has no limit and you can chat with your therapist 24/7. 
How Talkspace works is that it requires you to first fill out a questionnaire and based on your answers, an algorithm will give you several options for a suitable therapist. Once you choose your therapist, you can start with your session. 
It's good that Talkspace also offers free tests that you can take prior to subscribing to their services.
2. Doctor on Demand
Fee: $75 for 15 min consultations with a board-certified clinician;
$129 for 25 min or $179 for 50 min with a psychologist;
$299 for 45 min or $129 for 15 additional min with a psychiatrist
Doctor on Demand offers 24/7 support. You can take their free evaluation test and based on that you will receive several therapist options.
Unlike other video therapy platforms, Doctor on Demand covers urgent care, mental health, preventative health and chronic care. 
3. MDLIVE
Fee: $0 – $284 depending on your insurance
MDLIVE has the widest range of treatments. It doesn't just hold anxiety or depression sessions, but you can talk to your therapist about literally anything.
They support the LGBTQIA+ community and provide a safe haven where they can discuss their issues. 
Moreover, aside from therapists, MDLIVE offers consultations with board-certified doctors.
They can talk about dermatology, do wellness screenings, and offer urgent care advice. 
All you need to do is create an account and find a doctor or therapist. Jump right into a session or schedule one for later. After that, the video call can start.
4. Ahead
Fee: For a psychiatric specialist it's $225 for the first visit and $160 with each next session.
For the Primary Care Providers package, you pay $150 the first month and then $75 for each next month.
Ahead is the best video therapy platform for people with ADHD. You first fill out a 10-minute long questionnaire and are immediately paired up with a specialist that can help you on your further journey. 
The good thing is that even if you only suspect you have ADHD, you can reach out for help and the Ahead therapists will aid you to get the right diagnosis.
They can even send the prescription to your doorstep and remind you to get refills.
5. Couples Therapy Inc
Fee: $150 – $275 per session; $3500 for a weekend retreat
Couples Therapy Inc offers a variety of services to couples that are facing issues in their relationship.
They have online sessions as well as in-person ones but also organize various weekend retreats. 
You can schedule a no-charge appointment with one of their certified therapists and get an assessment. After that, they will tell you what's the best course to take.
The Road to a Happier Self
Times are hard and it's best to talk to someone about your feelings and experiences.
Video therapy platforms offer a safe space where you can discuss various topics from your life with a certified specialist from the comfort of your own home. 
Today, more people prefer them opposite the traditional way because they feel more comfortable – talking from your bedroom is 10 times easier than on a stranger's couch. 
If you ever have the need to let it all out, don't hesitate – try a video therapy platform and see where it leads you.