Best Online Counseling for Teens
We write our honest reviews but we may receive compensation from the below providers if you purchase products or services through the links provided. Read more here
Being a teenager is natural. You are supposed to start behaving like an adult, but you might not be handled as one. Adolescence is a remarkable development in our lives. Hormones are overflowing, and we feel more connected and close to friends than family. No wonder so many teenagers are stressed and nervous.
Getting to know who you are is a lifelong process. Many teenagers find a friendly family system to retain positive mental health as they move through all these transformations.
However, many parents ask if online therapy is useful for teenagers. There is some scientific proof that talking to a licensed mental health professional could be quite helpful for teens.
If you are a parent or a teen, read on to learn more about online counseling for teens.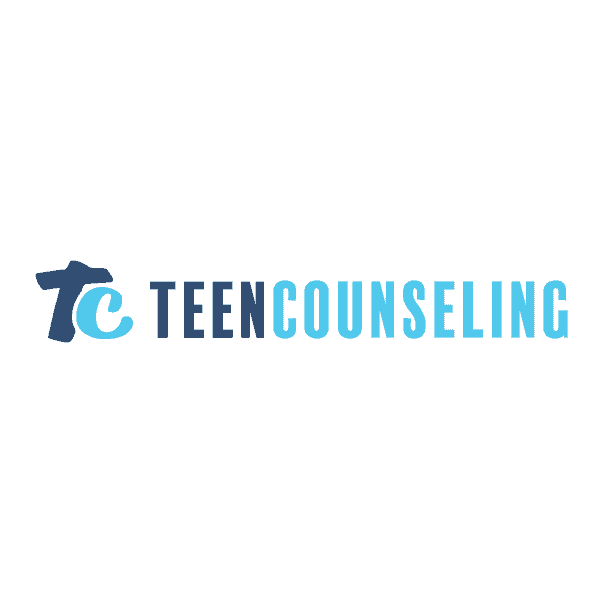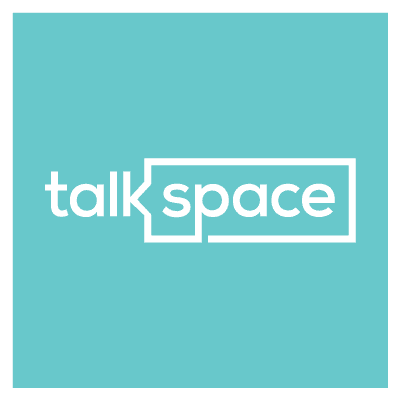 What is Online Therapy for Teens?
Online therapy may be labeled other names, such as e-therapy, or online counseling. As the name suggests, online counseling encourages patients to meet a counselor remotely, as opposed to a face-to-face appointment in the workplace.
A therapist may interact through a text message, mobile app, email, or website. Some counselors prefer video chat. Some only use text to connect. Online therapy can be used alongside conventional treatment or as an option.
Online counseling is a place where a certified online therapist can help teenagers aged 13-19. Also, online treatment provides affordable, confidential, adequate guidance through a computer, laptop, or mobile. Many teens may benefit from consulting a qualified therapist to address problems such as coping strategies, anxiety, tension, self-esteem, depression, bullying, aggression, eating disorders, or other behavioral difficulties.
Studies also found that teenagers appear to be responsive to computer-based counseling through smartphone devices, email, and video chat. However, technical limitations and problems of the apps may create discomfort and frustration.
Who Is It For?
It can be challenging to discern the difference between typical teenage anxiety and more severe problems. If you are a parent, witnessing your child experience adolescence can feel like a significant shift. Many teenagers change their hairstyles, have piercings, tattoos, or even start trying alcohol or drugs. There is so much that comes within the context of healthy teen maturity.
However, if you encounter unexpected mental changes that sometimes seem out of control, such as dropping grades in school, unhealthy eating and sleeping practices, social anxiety, suicidal feelings, self-harm tendencies, or other impulsive dangerous activities, you should schedule a meeting with a counselor.
There is a phase where typical teenage stress factors become challenging to cope with. If you feel like your parents don't listen to your issues, don't understand your needs and don't know what else to do, it is time to seek professional treatment from a teen therapist.
When is the Right Time to Start
There are many forms of mental health services. In this regard, teenagers and families need therapy for many various reasons. Sometimes, recommending counseling for a teenager is comparatively small, and families are just trying to cope with some temporary discomfort.
Here are a few reasons teens should initiate counseling:
Depression, including social anxiety, stress, and future concerns
Feeling overwhelmed in the age of social media
Problems of intimacy and friendship
Parent-adolescent tensions
Self-esteem and identity concerns
Benefits
There are many reasons to recommend online counseling for your teenager as opposed to conventional counseling.
Teenagers feel more confident in the digital world. Most teens enjoy having online conversations. Therefore, computer therapy can feel a lot more convenient than face-to-face therapy.
Online counseling is more beneficial and time-saving. For teenagers residing in remote areas or those without transportation, online appointments may provide better access.
There are less shame and blame. Some teenagers are reluctant to meet a therapist and maybe worried their parents may figure out they are in therapy. Virtual consultation can reduce many problems.
Online therapy is more cost-effective. It may be lower than in-person therapy, making it more accessible and affordable for most families.
Online vs In-Person
Even though your teen is pleased with online therapy doesn't mean it is a good idea. It would help if you scrutinized potential prospects and advantages.
Before attempting online counseling for your teen, ask the following questions about your provider.
Is the counselor certified?
Even though someone claims he is offering online counseling sessions doesn't mean he is an accredited mental health professional. Many people act as mental health providers, but they are not authorized. Life coaching, online trainers or advisors may lack appropriate experience and education.
Is e-therapy the right approach?
Online therapy doesn't fit all situations. If your adolescent acts in unsafe behavior, such as drug use, or shows feelings of depression or self-harm, therapy in-person is more acceptable.
How will information be kept confidential?
Mental health professionals must keep information private and confidential. Therefore, it is essential to ask what methods are in place to ensure your teen's private information can't be breached.
What are the payment terms?
Online practitioners set their payment options. Others require patients to pay a monthly fee for free emails, while others perform hourly-paid video sessions. Be sure you figure out how to pay before you undergo therapy.
The lack of face-to-face contact can interfere with treatment. Professionals of mental health learn a lot by looking at someone's body language. If your teen communicates via email, the therapist cannot read the body language or hear the intonations in the voice of your teen. Although video contact may be more accessible, it can never replace in-person therapy.
How Does It Work? 
You can interact with your therapist in three different ways: text-based messaging, audio, or video. It may all be all three, depending on your chosen subscription! You can apply multiple ways at different times, depending on your needs, accessibility, and convenience. You can bring up anything with your counselor. Online counseling is a comfortable place to discuss what is troubling you, or just what is fresh in your life. Nothing is too small, as long as it encourages you to achieve your therapy goals.
How to Choose the Best Online Counselor
In any therapy experience, professionalism and credentials are very crucial. This is especially the case in online treatment for teens. Don't judge a therapist by the number of letters that are mentioned after their name because many letters indicate accreditations, which are extremely easy to obtain or may show qualifications that don't relate to your situation.
Research shows that the connection between the therapist and the client is the most critical component of effective therapy. In this respect, the counselor should first ensure that they have professional experience in the areas on which they want to specialize. When agreed, make sure that you are comfortable and that you can open up and be honest with your counselor. You may need to reach more than one counselor before you find the right one, but this is important and worth the effort.
Look for Reviews and Final Thoughts
As you evaluate the therapist website, take considerable time reviewing previous patients. Online counseling comments can give a general picture and more clarity about your possible future therapist.
Keep in mind that disappointed customers are more likely to make critical declarations. Don't strictly judge the therapist by another person, as every patient has different requirements.
Critical aspects must be taken into account to seek the right online counseling provider, such as service reliability, confidentiality policies, work experience for the contractor, areas of expertise, availability, and payment choices.
Feelings and adolescence can be overwhelming for both teenagers and adults. Online counseling for teens may be an effective way of helping the whole family through this transitional period. You can learn to control your feelings, develop self-confidence, and enhance your mental health through online therapy.