Best Sites for Online Therapy for Christians
We write our honest reviews but this page may contain affiliate links, with some of the partners mentioned, to support this website. Read more here
Building a relationship with an online therapist can be a challenge for Christian practitioners. While it may be beneficial, traditional therapy can always feel unequal to those who perceive every aspect of life from a Christian perspective. The need for religious Christians to seek therapy for Christians and therapists who share their beliefs and feelings has given rise to many online options for therapy for Christians to help them gain access to a broader pool of Christian therapists. 
Today, thousands of mental health providers around the world have started to offer interactive services. In this regard, Christian Counseling is beginning to expand. Read on to learn more about Christian Counseling.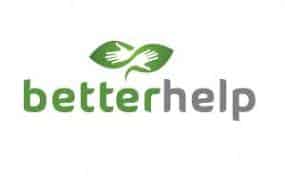 What Is Therapy for Christians and why it's important?
Christian Counseling uses biblical teachings and principles combined with therapeutic experiences and therapy techniques to show you practical answers that can change your life, body, mind, and spirit. As Christians, therapists know what the Bible guides us to do in all situations. They spiritually identify with it and accept the directives.
Life experiences have developed perceptions that create false thought patterns, fundamental beliefs, and expectations. These produce feelings, manners of speech, character, and social skills. These perceptions do not encourage you to live your life to the fullest, the life that God planned for you. 
The purpose of Christian therapy is to help people find a sense of purpose, hope, and faith for their destiny centered in Jesus Christ. Christian treatment claims that the essence of what they do is to support others to develop a deeper understanding of themselves and of Christ based on the Holy Spirit's conviction.
Who needs Christian Counseling?
Anyone who has psychological or health concerns and who is a Christian should seek therapy for Christians. It is significant to mention that Christian therapy does not focus on a single issue, anxiety, or mental disorder. Instead, it covers a wide variety of personal relationships, parent-child, behavioral, and mental health issues. 
If you are in a distressed connection or emotional relationship, and you are struggling with depression, violence, or addiction, Christian therapy can provide you with the best solutions. Clinical Christian treatment teaches you how to recognize and rebuild your thought, core values, personality, and connection skills so that you can find the peace and happiness that you seek. 
Instead of trying secular or non-religious guidance on these concerns,  therapy for Christians uses spirituality to help you overcome and recover from them.
When Is the Right Time to Start with Counseling for Christians?
Therapy for Christians can be ideal for you if you are striving to enhance the quality of your life and are looking for a Christian insight. If there is anything that hinders you with your wellbeing or keeps you from accomplishing your objectives, Christian therapy can help.
You can start Christian Counseling if you are undergoing the following issues: 
Depression that prevents you from doing daily activities 
Social isolation
Immediately drastic loss of weight or gain excess weight.
Feeling depressed, disabled, or frustrated.
Lack of interest in the things you used to cherish 
Feeling disconnected from God.  
Benefits of Christian Counseling
Christian therapy may be beneficial for Christians or patients who have a deep conviction or faith. Also, you don't have to be particularly religious to benefit from this spiritual therapy approach. Anyone, believer, or non-believer, can engage in Christian therapy. 
If you are struggling with grievance and marital issues and can no longer cope with these issues on your own, Christian therapy can most benefit you. 
Also, if you have good faith and belief in God, you would most likely benefit from this form of treatment as it focuses on biblical instructions. You can build faith by enhancing your understanding of the bible, improving your relationship with Christ, and learning the laws of God. Thus, you can turn your life around and solve your problems.
Online Vs. In-person Christian Counseling
Online therapy provides convenience, remote access, helping clients with limited movement and time constraints. It makes it easier to keep meetings at a particular time and place. Virtual Christian therapy serves disabled patients who are too busy to schedule an appointment.
Online Christian therapy offers total privacy to hesitant clients, which can also reduce barriers to thriving emotional and mental recovery. With online therapy, multiple members may participate in different locations.
One of the benefits of an in-person Christian therapy session is building trust and mutual understanding that typically promotes self-realization in patients. From there, in-person counseling continues to help customers acknowledge problems and issues and encourages them to think up solutions with gentle help and guidance from the counselor.
In an in-person session, you may talk for an hour and not get to the heart of the matter. On the other hand, an online therapy client may sit in silence for an hour and then say more in one typed line than she has ever revealed to anyone.
How Does Christian Counseling Work?
Online Christian therapists should also understand and accept the restricted scope of the platform. They can determine the suitability of clients and work within ethical standards. They should seek to train clients and provide written consent for back-up tools to resolve critical matters. 
All sides must have faith and confidence in the online process to function effectively. 
Christian therapy is based on many treatment approaches, one of which is cognitive-behavioral therapy. Religious practitioners use a wide variety of materials, tools, resources, and therapeutic methods, including meditation, Bible-reading, assurance, spiritual analysis, and self-assessment to help you solve your concerns.
How to Choose the Best Online Christian Therapist
There are several steps you should follow to find an excellent Christian counselor in your area. Any of these strategies involve getting references from the therapist, colleagues, or religious members who have contact with any particular counselor and who can attest to his or her techniques, methods, and reliability. It would help if you focused on the right qualifications, licensing, and expertise. 
Also, your faith should play a significant role in choosing your future therapist. Consider their values, moral views, character, and style. They should match your own. When you collaborate with a Christian counselor who puts you at ease, you can get the most out of your faithful counseling sessions. 
Look for Reviews
When online therapy is at its finest and constructive environments are in place, therapy can offer the best outcomes for Christian patients. Even in the digital world, there is still significant importance in using the current network of colleagues and family to ask whether those committed therapists can highly suggest choices that have worked for them.
Online Christian therapy is an option for anyone who is struggling with their mental health. Professional, high quality, practicing Christian counselors are out there, so start seeking help, today.