For devout believers, obtaining and handling the holy alliance of marriage is one of the most important aspects of their life and morality. 
Although dedication to sacred principles in Abrahamic and many less known faiths makes a solid basis for prioritizing marriage, that doesn't mean it's all sunshine and rainbows between religious spouses. Faith-based marriage counseling is the professionals' answer for the specific requirements and issues arising in religious couples.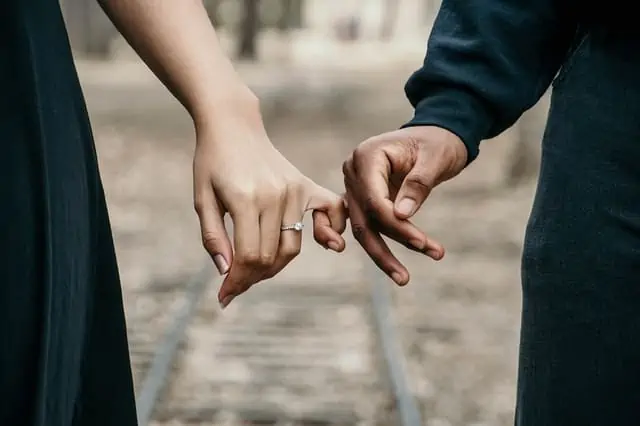 Photo source: Pexels
Everyone deserves to receive a properly targeted and relatable approach in therapy, and this is why some licensed counselors incorporate faith in their treatment for clients who need it. So, let's dive into the concept and options for Bible-based marriage counseling.
How Does Faith-Based Therapy Address Marriage Counseling Questions?
The concept of counseling based on your faith is pretty self-explanatory. By picking a counselor whose approach aligns with your beliefs, you get the best of both worlds – knowledge in psychotherapy combined with your preferred religious morality.
When it comes to marriage issues Christian couples face, faith-based counseling targets several key aspects in a specific way. 
Conflict And Resolution
You don't even have to practice Christianity to know that 'turning the other cheek' is one of the central Christian doctrines. Therefore, faith-based marriage counseling will help you overcome conflicts with your spouse by emphasizing patience and effective anger management. 
An important factor lingering in Bible verses considered in faith-based marriage counseling is traditional gender roles. Husbands and wives have their own fixed expectations about handling their emotions and responsibilities. 
However, professional Christian marriage counseling stimulates both partners to invest in their relationship more than expecting individual fulfillment from it.
Forgiveness Instead Of Blame
Unlike secular marriage counseling questions that delve deep into the past and recap problematic events, Bible-based marriage counseling focuses on removing the notion of blame between the spouses.
Instead, faith-based counselors promote the idea of forgiveness. Through seeking mutual forgiveness and an absolute one from Christ, couples can let go of grudges and move on from hurtful past actions.  
The Matter Of Divorce 
Divorce is an issue that Christian marriage therapy tackles uniquely and strictly. According to Biblical principles, splitting up with your spouse is only acceptable in cases of adultery. Therefore a faith-based marriage counselor is quite unlikely to suggest it as a solution. 
This is one of the possible disadvantages of Christian couples therapy, as it overlooks abusive and unhealthy situations where putting an end to the marriage is the best decision to make. 
Photo source: Unsplash
Mental Disorders In Marriage
Some Christian marriage counselors stick to Biblical concepts even in their treatment of couples where one or both partners are diagnosed with a particular disorder. While mental health issues were connected to demonic possession centuries ago, modern faith-based therapists may focus on sins such as lust, greed, or pride as their alleged cause. 
So, if you or your spouse are in need of urgent assistance for an episode of a behavioral or psychotic disorder you deal with, please consult a traditional therapist as well.
Types of Faith-Based Counseling
Christian counseling comes in various forms according to the patient's concrete needs.
Depending on the number of clients in session, you can opt for individual, marriage, or family counseling. Faith-based family counseling is closely related to marriage counseling because parenting is one of the most important and challenging values in the Christian view of marriage.
As for the interventions, faith-based therapy can seek solutions in prayer, sacred rituals (such as repentance or fasting), meditation, and mindfulness.
Why Should You Consider Christian Couples Therapy? 
While many practicing Christians today acknowledge the need for professional mental health service, Biblical postulates are a crucial guide in their everyday life as well. 
Christian marriage counseling allows believers to find a therapist who shares their views on complex topics such as abortion, divorce, or LGBT issues, which adds to the prosperity of the whole counseling process. 
Best Options For Professional Christian Marriage Counseling In 2021
As online mental health platforms are growing more popular, they aim to cater to different categories of clients. Considering the demand for faith-based counseling, it comes as no surprise that online Christian counseling services have a lot on their plate.
Here are the best places for seeking online faith-based counseling according to the quality of service and prices. 
Photo source: Unsplash
Faithful Counseling – With this leading platform, you can choose from over 1,000 therapists who identify as practicing Christians and stick to a stern 'Statement of Faith.' 
Faithful Counseling has a surprisingly up-to-date, mobile-friendly design with a high degree of confidentiality – all coming at a price of $90 per week.
ReGain – ReGain is an online platform that focuses exclusively on relationship counseling. Priced at $80 per week, you can choose couple therapy through text, voice messaging, or video call. 
Plus, when matching with one of their licensed marriage counselors, you can request to be treated by a practicing Christian. 
BetterHelp – While BetterHelp isn't specifically focused on faith-based counseling, this one is a large mental health platform that has employed many licensed practicing Christians to cater to your needs. 
Priced at $80 per week, you can get chat-based, phone, or video sessions – and if you aren't satisfied with the service, you can always switch to another counselor.
Final Word
Whether individual therapy, couple therapy, or family therapy is in question, finding the right professional that understands your worldview is crucial for a successful outcome. Religious principles are a vital aspect of practicing Christians' everyday lives that reflect their marriage remarkably.
With faith-based marriage counseling, you get a widely effective combination of the sacred and the secular, obtaining guidance from licensed professionals through the Biblical lens of morality.  
While turning to conventional psychotherapy would be a safer option when serious psychiatric diagnoses or abusive circumstances are involved, in many cases practicing Christian spouses leave their marriage in good hands when consulting a faith-based counselor.
Photo source: Unsplash
Latest posts by John S. - Editor in Chief
(see all)