Not that long ago, childbearing was treated like a common, fortunate condition that every woman has to go through in her lifetime, with many of its deep marks on physical and mental health overlooked and stigmatized. Today, online pregnancy counseling is the latest step forward in the raise of awareness and nurture of mental health during pregnancy.
Although pregnant individuals are surrounded with pictures of mothers' eyes sparkling with joy while they're holding their infants in a blissful embrace, we're increasingly aware that pregnancy and labor are not all sunshine and rainbows.
The aim of this article is to provide you with all the necessary information about the effects of pregnancy and how prenatal therapy can make this period of life easier.  
Photo source: Unsplash
Challenges Linked To Pregnancy And Labor
Pregnancy is a critical period in the life of both future parents, but naturally, most of the pressure falls on the mother-to-be. Even relatively easy and healthy pregnancies are accompanied by a certain level of physical discomfort and anxiety regarding childbirth, possible complications, their baby's health, or their role as a parent. This distress is even stronger in single mothers.
Pregnancy counseling acts as a valuable addition to obstetric care you receive for a plethora of physical and emotional challenges. From morning sickness, back pain, fatigue, insomnia, and digestion issues to more serious complications, the body undergoes quite uncomfortable changes.   
Difficulties coming with pregnancy can generate tension and renewal of unresolved issues between partners, so counseling for pregnant couples might be a good idea even when they both share a clear desire for parenthood. Needless to say, it becomes more complex when one or both partners don't feel prepared or willing enough for this role.
External factors such as financial worries or societal expectations regarding physical appearance and emotional approach towards pregnancy additionally burden the pregnant person. 
Addressing Your Birthing And Parenting Concerns With A Pregnancy Therapist
Having a supportive partner, family, and friends around you during pregnancy and after childbirth has a significant benefit on your well-being. However, when the emotional issues go deeper and turn into prenatal or postpartum depression, pregnant women require professional help to get them through this delicate phase of life. 
Pregnancy counseling comes in different forms aiming to meet the specific needs of mothers-to-be and their partners. 
Depressive thoughts during pregnancy can make one neglect their surroundings and feel isolated, so some future mothers find relief in support groups. There they can share the emotional burden and worries about pregnancy risks and upcoming parental responsibilities with women going through a similar situation.
Some pregnant people prefer individual therapy for their anxiety or depression, and others choose counseling for pregnant couples. The latter is very important and effective in resolving underlying issues and differences that can harm your health during pregnancy and parenting.
Additionally, individuals with a history of depression, anxiety, psychotic or behavioral disorders can have a significantly harder time during pregnancy. While taking their usual medication would increase the risks to the baby's health, the hormonal changes and overall pregnancy distress can worsen their symptoms. Perinatal therapy is a necessity in these cases.
Online parenting counseling aims to offer support for all groups of pregnant people, especially the most vulnerable ones. Single mothers can find the support and assistance they need with a pregnancy counselor, and parents who have lost a child are treated with special care that would help alleviate their grief.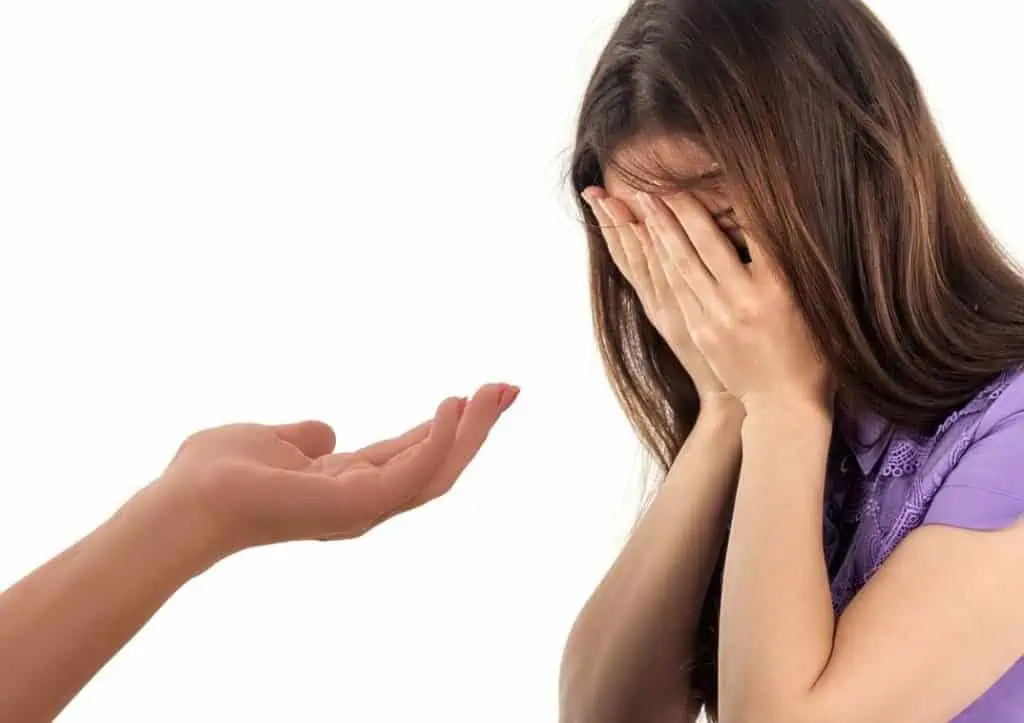 Photo source: Pixabay
The Benefits Of Online Pregnancy Counseling
Remote therapy is a revolutionary step towards more accessible mental health care for everyone, and online pregnancy counseling is proof of that. There are several reasons why the opportunity of getting professional help at the tip of your fingers is a vital relief for pregnant individuals.
Online parenting counseling is favorable because you can access your therapist from the comfort of your own bedroom. A familiar, relaxing environment is always beneficial as patients feel safer sharing their feelings and thoughts. It's even more advantageous for pregnant people who face physical discomfort and need to rest.
So, instead of spending hours in mentally and physically exhausting traffic chaos, you can book your session with a pregnancy therapist of your own choice from your smartphone or laptop. Not only is it more comfortable, but studies also show that online counseling, in general, is just as effective as traditional face-to-face sessions. 
In addition to that, the most reliable platforms do their best to secure their software according to modern standards and provide absolute confidentiality for their clients.
Best Options For Online Pregnancy Counseling In 2021
Without further ado, let's go through the best platforms for online pregnancy counseling available today. 
iMumz is an online counseling platform based in India that employs 100 experts, including obstetricians, nutritionists, yoga, and mental health experts, to improve the holistic perinatal health of both babies and mothers-to-be. 
The programs include live AMA sessions with licensed doctors, meditation sessions, music therapy, conscious breathing exercises, diet advice, fetal learning, and more.
Option Line is a 24/7 helpline that operates primarily with unplanned pregnancies. By inserting your basic information, you can start a free live chat with a licensed therapist that can help you through all the questions about your pregnancy. 
TalkSpace is one of the leading digital platforms offering in-app chat, voice, and video messaging sessions to more than 1.5 million users. Priced at $60 per week, you can choose a licensed therapist for various specialties, including pregnancy and parenting.
Final Word
Carrying a new being inside you for nine months is a life-changing period that deeply affects every pregnant individual. As a mother-to-be, you not only eat for two – but you also think and feel for two. Therefore it's normal to feel overwhelmed in every sense of the word.
You deserve the best care for your body and mind wherever you are, which is why you should consider online pregnancy counseling as the most comfortable and reliable form of perinatal mental health care available today. 
Latest posts by John S. - Editor in Chief
(see all)