Best Nutrition Counseling
We write our honest reviews but this page may contain affiliate links, with some of the partners mentioned, to support this website. Read more here
Getting counseling can be life-changing for some people. There are a lot of ways to seek professional help for any emotional and physical issues that you may have. One of the essential things in life to keep in check is nutrition since it can translate into how well your body feels and acts. 
What Is Nutrition Counseling?
Nutrition counseling is a type of therapy that is given by a Registered Dietitian or Nutritionist. In these counseling sessions, the expert helps a person to educate themselves on the appropriate nutrition choices for them, and how to identify eating habits that are not suitable for their bodies. 
This type of counseling also helps to treat an eating disorder or a mental health condition that may arise from improper nutrition, such as anxiety, overeating, or depression.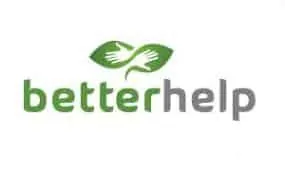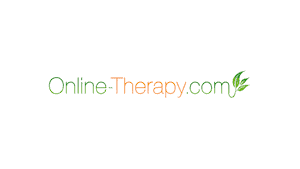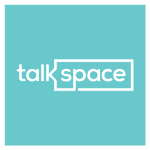 Who Is It For?
Visiting a dietitian can be beneficial to any people who want to improve their current energy or protein intake by creating a proper nutritional plan that fits them. However, there are some people who suffer from mental or health disorders who may need more urgent help in addressing their food choices. 
Unhealthy eating habits can cause weight-related problems, such as obesity, which can cause heart disease and other complications. In those cases, the person needs to assess those unhealthy habits.
Aside from health or eating disorders, nutrition counseling may be for you if you fit one of the criteria above:
You want to lose or gain weight safely.

Your body doesn't respond to your diet plans.

You want to have more energy during the day because you feel tired.

You currently have digestive problems related to your nutrition plan.
When Is the Right Time to Start?
The best time to start nutritional counseling is when you feel like you need it. You don't have to wait until your eating habits get worse over time; if you want to make a change to your current dietary supplements and plans, seek a professional that can help you.
For people who have any health or mental disorders, the right time to start counseling is as soon as possible; the less time that passes, the more likely it is that the person can develop a healthier nutrition habit faster.
Benefits
Regardless of the health conditions that the person currently has, getting help from a registered dietitian can make some significant changes in the long term. A nutrition counselor provides information on what to do to improve unhealthy eating habits and turn them into healthy eating habits. 
Overall, these are the main benefits that you can get by reaching out to nutrition counselors:
A personalized eating plan that is tailored to your specific needs.

A better understanding of what healthy eating habits are.

Energy increase.

Better sleeping habits.

Reduced risk of disease.

Improved immune system.
Online vs. In-Person
As with every other type of counseling, choosing between online counseling and in-person counseling is a personal choice. Some people prefer to physically be in the same place as their therapist, while some other people prefer to take their counseling session online. 
Online counseling can be more affordable and accessible than traditional therapy sometimes, but it can't replace it. You need to choose the platform that works the best for you and your needs, but both are equally effective.
How Does It Work?
In most cases, nutrition counseling works by assessing your current eating habits and developing a new dietary and meal plan that suits your needs. To do this, the registered dietitian does a background check where they assess your diet plan and your body weight, after that, they help you go through all the changes that you can do to improve those habits. This involves assessing the possible risks and benefits of those changes.
After the dietitian walks you through everything, they set health goals with you, so you have a specific objective to look up to.
How to Choose the Best Online Counselor
To choose the best counselor for you, you need to look for someone who has experience in your specific condition (i.e. if you are trying to lose weight, find a dietitian who is specialized in weight loss). 
Another thing that helps is to find someone who you are comfortable with; if you don't feel good sharing your information with a particular person, then the process can be way harder.
Last but not least, find someone who can work with your preferred platform for sessions (Text, video, or call), and with your schedule.
Look for Reviews
Finding a good dietitian online may seem hard, but there are a lot of private practice counselors that provide a 'Reviews' page in which you can check their experience, their credentials, and some user reviews. 
In there, you can check things such as type of counseling, effectiveness, and scheduling options. Be sure to take a hard look at everything before choosing someone.
Conclusion
A good dietitian can 'problem-solve' most dietary issues that you may have. One of the most important things to be healthy is to have proper eating habits, so you need a professional that can walk you through the entire process. If you're unsure about getting nutrition counseling in person, consider trying online sessions.