Best Sites for Online Addiction Counseling
We write our honest reviews but this page may contain affiliate links, with some of the partners mentioned, to support this website. Read more here
Most traditional activities are finding their way into the "digital" era. Many people find going online for work, shopping, – and other activities – easier and more convenient for them. This is also the case for online addiction counseling. Mental health is becoming more and more important as the years pass, and licensed therapists are looking for new platforms to help people live happier lives. Getting online treatments is a new way to achieve that goal.
Our rating system assigns brand scores on a scale of up to 5. To arrive at these scores, we use a weighted formula that considers TrustPilot ratings, User Engagement scores, and our staff's experience with the platforms.
Text, Video or voice session
A lot of Insurance Coverage

Online or in-person therapy
Online-therapy.com
Ratings
8 section CBT program, incl. 25 worksheets

Daily worksheet replies Mon-Fri

Change therapists with one click

Secure & confidential platform
Text, Video or voice session
What is Online Addiction Counseling?
Some people struggle with quitting a habit or a substance. This is mainly because they often don't want to acknowledge that they have an addiction; some of them don't even know they have an addiction until later on. This can cause both physical and emotional problems because of the habit itself or because of self-isolation. Online addiction counseling provides people who think they may have a problem, a safe space on the internet where they can share their thoughts and get help with a licensed therapist. This type of online therapy can be delivered by a lot of digital platforms.
Who is For Online Addiction Therapy?
Online therapy for addiction is for any person who struggles with quitting a harmful substance or habit and wants to learn the tools necessary to identify the problem, what triggers it, and how they can handle it in their current situation.
 When is the Right Time to Start Online Therapy for Addiction?
Whether it is online therapy or face-to-face therapy, the therapy sessions should begin when:
The person does not feel control over their habits
The person has tried to quit an addiction before, but couldn't
The person feels emotionally tired and isolated from others because of their habits
It is very important to seek addiction therapy at the right time because this helps people to address the problem early on, avoiding it becoming a much larger and complex issue. Therapy should be taken as a long-term preventive measure for any future problems the person may have. This ensures that the process is easier and quicker.
Time Efficiency: With online therapy, you can schedule your sessions a lot easier than with traditional counseling. Some counselors provide very flexible schedules for the person seeking treatment online. It's only a matter of fitting your sessions around your current life. This means you can get your treatment at your own pace and without risking your current schedule or work.
Accessibility: You can do online therapy basically anywhere. You only need a stable internet connection and a computer, phone, or tablet. This kind of therapy also makes sure you can find a licensed therapist who best fits your criteria in schedule, personal needs and preferred method of communication.
Many providers offer to safely document your conversations for you, so you can review it and also have a record of every recommendation your counselor has told you over all the sessions you've had. Online treatment options are available for you basically anytime, so you can reach your counselor way faster than arranging a session in-office.
Cost Efficiency: Getting therapy online is generally less expensive than traditional in-office treatment. Online counseling platforms offer you different payment plans according on what your budget and personal circumstances are at the moment.
Since many therapists offer their services via home office, the costs are significantly less for the patient that of a traditional in-office meeting. This makes their prices more competitive and attractive for people seeking treatment than traditional options.
Wider Range of Options: Online treatments often help people to encourage themselves and seek other treatment approaches to fight their addiction, such as traditional therapy, residential treatment, support groups and even getting to treatment centers. Online therapy can also serve as a complement to an existing face-to-face treatment.
Comfort: Not everybody feels comfortable enough to go to a therapist's office. Addiction is a very delicate matter which not many people are comfortable talking about inside an office. Many people feel ashamed in going to a counselor's office and this can affect negatively the person's therapy process.
Online counseling also provides many channels for communication, you just have to choose which one fits you the best. These channels include Text messaging, video conferences, and phone calls. For example, some people don't like feeling pressured into answering right away, so text messaging may be better for them; some other people prefer looking at who they're talking to, so video conferences are better in this case.
Privacy: Many online therapy platforms offer complete anonymity for you; you can choose to not give your full name and instead use a nickname. These platforms also provide high-end security technology and messaging services that are HIPAA compliant to ensure your conversations are confidential and safe.
Overview of The Best Paid Online Therapy Platforms for Addiction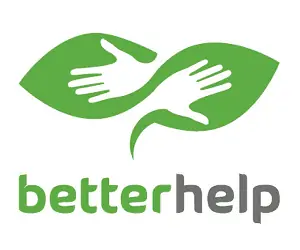 Best for Trauma, Anxiety and Support Groups
BetterHelp therapy is one of the top-rated online therapy providers as of today. 
30000+ licensed therapists
Live video calls, phone calls, and messaging.
Provides counseling in specialized areas of treatment such as anxiety, depression, and many others.
Pros
Multiple communication methods
Enables access to professional and experienced board-licensed therapists
Transparent on pricing
24/7 availability
Patients can switch therapists at any time and as many times as needed
Cons
No free trial
No psychiatric care is available
Only one subscription plan is available with the prices varying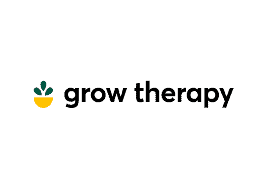 Best for Using Insurance for Therapy

Get matched with a therapist using Grow Therapy
Grow Therapy is that it offers both virtual and in-person therapy sessions. This gives you the flexibility to choose the type of therapy that is most convenient and comfortable for you.
Grow Therapy accepts most major insurance plans, making it an affordable option for many people.
Pros
Choose your own therapist
Virtual and in-person therapy sessions are available
Accepts most major insurance plans
Affordable out-of-pocket rates
Wide range of specialties
Cons
Newer platform
Technical issues: Some users have reported technical issues with the Grow Therapy platform
Customer service: Some users have also reported mixed experiences with Grow Therapy customer service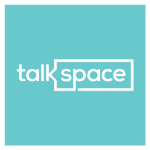 Best for Medication Management Services
TalkSpace is an online therapy platform, that offers private counseling with the help of a network of licensed therapists. Customers can avail special features like unrestricted texting and access to registered as well as qualified therapists without requiring prior appointments. 
Pros
Three payment plan options
Talkspace does accept insurance
Offers teen therapy services
Includes psychiatric services and medication management
Possibility to choose a therapist.
Cons
The basic plan doesn't include live sessions
Therapists take longer to respond
No option for communicating with the therapist via phone
Prices vary based on location and therapist availability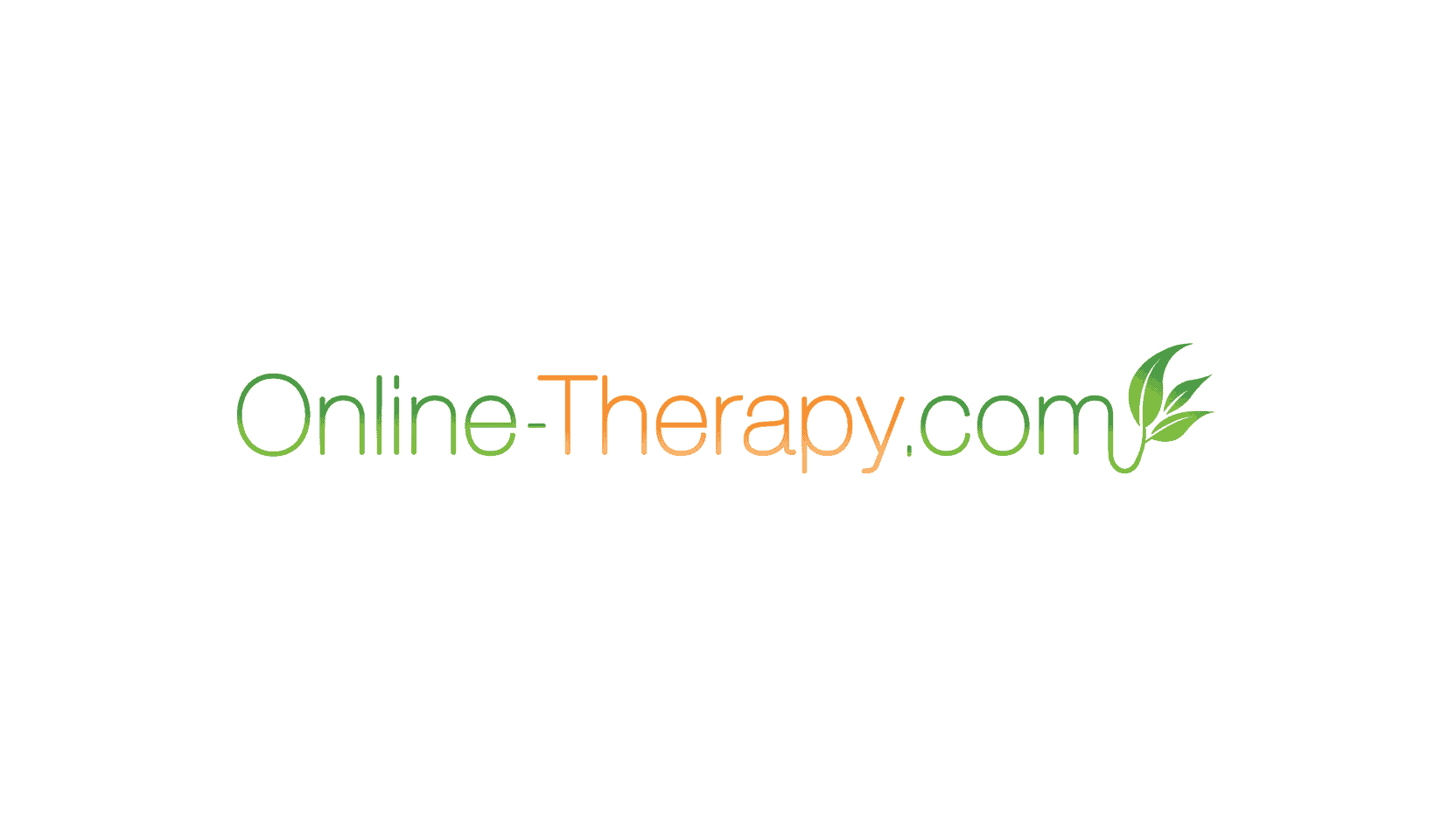 Best for People Looking Afforable Therapy
Online-Therapy.com is an affordable, convenient, and private online therapy website. It offers a variety of tools and resources to help users, such as worksheets, live sessions, and a journal.
Pros
Pricing
Safety, privacy, and confidentiality
Plenty of licensed therapists to choose from
Daily worksheet replies Mon-Fri
Cons
Insurance is not accepted.
You are matched with a therapist and not given the option to choose.
Not available in all 50 states.
Online vs In-Person Therapy
While the two are very similar, they have some differences that make one more viable than the other to some people. There are many options to choose from, so it all comes down to choosing whatever fits your necessities best.
Online addiction counseling works best for people with tight schedules or people who have difficulty going to a therapist's office. People who seek therapy online can make their progress at the pace they want, since they control the time, the platform in which they're getting the treatment, and the payments.
However, having online counseling does not replace traditional counseling. In-person treatments allows the person to be in a physical, more intimate environment. It also works best if you don't have a stable internet connection to go and seek treatment online.
How Does Online Addiction Therapy Work?
Starting up in online counseling is pretty simple. You first go into the platform you think fits you best. The platform may ask you to fill in a questionnaire in which you put in your specific needs and preferences; this helps the site look for a therapist that suits your criteria. When this is set up, all you have to do is get in touch with your therapist on your preferred media of communication and set up a calendar of sessions.
Many online counseling providers use 'Cognitive-Behavioral Therapy (CBT)', which is used to help people with addiction recognize triggers that lead them into relapsing, and how to avoid said triggers. Some other counselors use 'Motivational Interviewing', which uses a deeply structured conversation that shows people the impact that quitting the addiction may have in their lives.
How much the treatment can take depends on the relationship the person builds with their therapist and the goals they have set up short-term and long-term.
How to Choose the Best Online Therapist?
Choosing the best therapist for you comes down to what you need and which therapist can provide help for those needs. Here are some things that can help with that:
Researching your Potential Therapist: You need to make sure it's the right one for you. So first you can look up your therapist to ensure it is actually a licensed expert that can help you with your issue. You can also look for reviews about that therapist to double-check.
Session Format: You need to look for a therapist who offers help in a channel of communication you feel comfortable in. Check which options your therapist provides to see if any of them fit your criteria.
Payment Options: There are a lot of options when it comes to payment plans, so you need to look up one that suits both your budget and your needs. Some online therapy services accept insurance, some others do not, so keep that in mind.
Look for Reviews
If you are in doubt of which platform or provider to pick, one thing that helps is to look up for reviews. There are many platforms which provide a "Reviews" page, where you can see reviews for a lot of the practitioners who are working in the site. This can help you make your final decision.
Mental health is one of the most important things to keep in check if you want to live a long, healthy life. Having an addiction can be scary and hard, but with the right tools, you can overcome it successfully and be happy. If you feel like you might have an addiction, don't hesitate in contacting a therapy service that helps you.
Latest posts by John S. - Editor in Chief
(see all)