There has been a dramatic increase in the prevalence of mental health issues among teenagers. Covid-19 protocols such as masking, having to take vaccines, and remaining home under lockdowns have all resulted in stress and anxiety among teenagers and adults alike.
In addition, loss of loved ones, disruption to regular routine, and social isolation have exacerbated pre-existing problems. To understand the matter in hand better, we spoke to Dr. Natalie Gwyn, Core Faculty member at College of Social and Behavioral Health, School of Counseling at Walden University.
Dr. Natalie Spencer Gwyn is a graduate of North Carolina State University (PHD Counselor Education) and The University of North Carolina at Chapel Hill ( MEd, BA).
Dr. Spencer Gwyn is a licensed school counselor and Licensed Clinical Mental Health Professional in the state of North Carolina. Dr. Gwyn has a history of public service and advising student organizations (Chi Sigma Iota).
Q: What sort of problems/challenges are you seeing today with teens?
The teenage years have always been filled with angst and joy. Teens today are bombarded with seemingly constant messages from social media and peers. Often, these messages can induce more stress as teens navigate friendships and family commitments. 
Some of the problems counselors see include mental health issues with anxiety, depression, body image, academics, and peer relationships.
These challenges are not specific to specific gender, culture, or socioeconomic groups. Counselors see these challenges across cultural and ethnic groups with unique challenges within these groups. 
It has been reported that girls are experiencing more anxiety and anger, which is something to keep in mind. Further, during this stage, some teens often navigate intimate relationships for the first time, and some are still coming to terms with sexuality and gender identity. 
Q: How do these challenges manifest in life and therapy? 
These challenges tend to focus on peer group relationships. Decision-making can present even more problems as teens have learned new social norms and communication skills post-pandemic.
Communication difficulties can also result in increased anger and anxiety within parental relationships and friendships. 
Counselors are seeing more teens with difficulty concentrating and poor academic skills due to school closing, online learning, and lack of academic support (i.e., tutoring services).
School counselors, administrators, and teachers can support teens experiencing these challenges by providing tutoring, increased academic support in the form of study skills, time management, and organization review. 
Q: Before the pandemic, what were the most common challenges you were facing with teens? 
Before the pandemic, many teens experienced some of the same challenges we see now. After the pandemic, mental health issues, such as anxiety and depression, have been reported at a higher rate. 
This is due to many teens feeling anxiety over mixed messages regarding COVID (i.e., mask mandates, lockdowns, vaccines, etc.) and anxiety about returning to school with increased academic pressure and stress. 
Before the pandemic, academic services may have been more widely available (such as tutoring), but many services are no longer available post-pandemic, or there is a long waitlist.
With that in mind, parents and educators should pay close attention to students and their academics as well as mental health.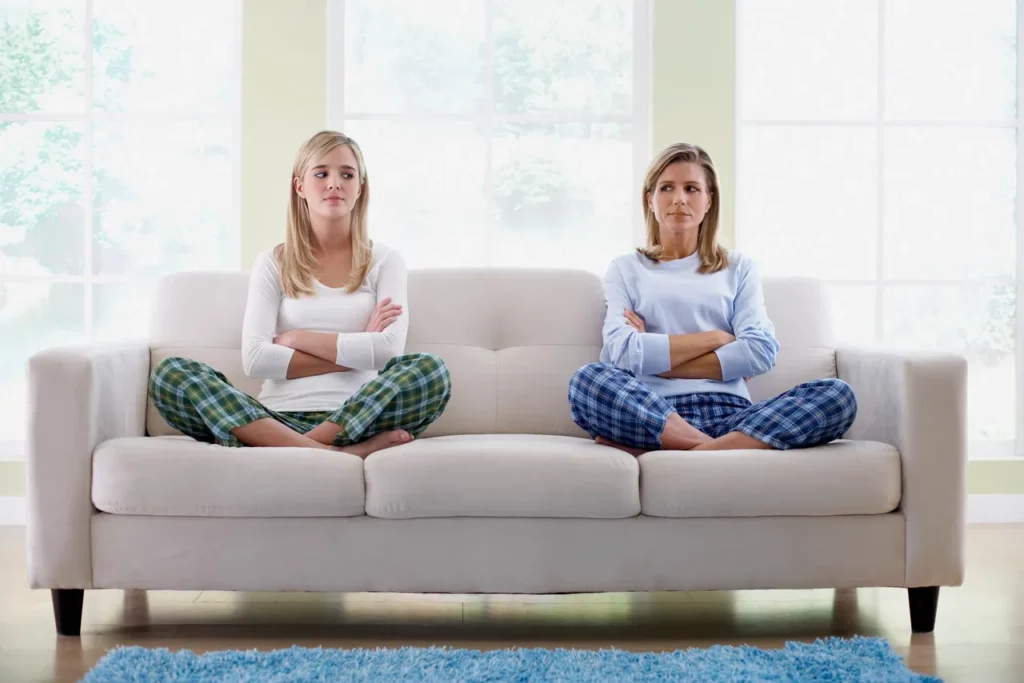 Q: What can you advise to parents with post-pandemic teen problems?
Parents play a very important role in teens' personal and social development. Teens look to their parents (or guardians) as role models, especially during challenging times. Parents are encouraged to have open conversations with their teens and take these changes they notice seriously.
As mentioned before, there has been an increase in teen depression, and parents should be aware of any suicidal thoughts, ideation or if their teen becomes more withdrawn (not spending time with friends or usual activities). 
I encourage parents to communicate openly with school counselors, administrators, and teachers. Finally, post-pandemic, teens struggle with new routines, changes, and finding joy.
I recommend parents take time to do things together as a family to help establish routine, open communication, and create new memories.
It is so easy to get caught up in what we could not do in the past two years. Parents can instead celebrate by taking hikes, going on short vacations (safely), and planning future endeavors. 
Q: What is the best therapy teens can get?
The best therapy for teens right now is that which is provided by a professional counselor, therapist, psychologist, or health care provider.
These professionals can diagnose and support many of the behavioral issues we see in teens today and provide support and community resources. 
Getting help when needed is of utmost importance
Adolescence is a difficult period in life. Teenagers experience physical, psychological, and social pressures that often lead to emotional difficulties.
The pandemic has worsened conditions that were known to affect teens even before it struck. These exacerbated issues include substance abuse, depression, stress, falling grades, and social isolation. 
To address these and other difficulties, parents should keep their eyes open for any changes in behavior. They should have healthy communication with their teen and offer help when necessary.
It is vital to help teenagers access mental health care when it is necessary. Most therapeutic methods are effective as long as they are rendered by licensed professional counselors, therapists, psychologists, or health care providers.
Consequently, the single most important thing to do is to seek help when it is needed. 
Latest posts by Jaiyant Cavale, Clinical Psychologist
(see all)