Headspace is one of the most downloadable meditation apps where people get a chance to tackle stress and keep up with the fast pace of life today. But if you're not happy with the Headspace service or paid the subscription accidentally, there's always the option to unsubscribe and get a refund.
Although the app saw huge success in gaining followers and subscribers, some still find it difficult to find their peace of mind. Physical meditation sessions seem to be a more preferred option when it comes to your Oms, so many have thought about canceling the online option altogether.
Even if you gave Headspace the benefit of the doubt, there's no need to regret it. Lucky for you, Headspace includes refunds and super easy unsubscription options.

All you have to do is follow the steps below. So, let's get to it!
How to Unsubscribe from Headspace?
Headspace has a detailed cancellation policy depending on the operating system users have. It's important to remember the place of your purchase – be it Play Store, App Store, or the official Headspace website. But, even if you've forgotten where you made the purchase, there's a plan B.
Let's take one at a time!
Cancel Headspace Account from the Official Website
For Headspace subscribers who purchased Headspace straight from the official website – here's how to cancel your Headspace account.
Access your account through a browser from your computer or a handset. Don't log in from the mobile app to unsubscribe from a handset device.
Find Headspace's register or click on this link, or the link on the picture below.
Next Turn off Auto-Renewal.

If you have any technical difficulties, like a different interface on your computer or device – email Headspace customer support and let them know of the issue.
Apple Users Headspace Subscribers
If you're an Apple user and have downloaded the app through the Apple App Store, here's what you need to do to delete your Headspace account:
Find the Settings app, and click it.
Find your name and click on it. It will direct you to your subscriptions and billings.
Click on Subscriptions
Find your Headspace subscription, and click on it.
When you see a Cancel Subscription, click it to stop the auto-renewing cycle.
Android Users Headspace Subscribers
If you've become a subscriber through Google Play, here's how to find the cancelation section:
Go to Google Play Store
Click on the Menu – the 3 horizontal lines icon – and opt for Subscriptions
Find the Headspace Subscription
Click on Cancel Subscription
Google will direct you with more instructions onwards. Follow them to wrap up the drill.
Accidentally Purchased Headspace Subscription Info
Headspace includes a specific policy for accidentally becoming a subscriber.
In this instance, you have a refund option of a 30-day back money guarantee, for Headspace's first-time subscribers. Here's what you have to do to get the refund.
Act fast and file a cancellation request within 30 days of the purchase.
Reach out to the Headspace customer support team if you've purchased the program through the official website. Explain that you had no intention to buy the program. They will take it from there, and update you on the process.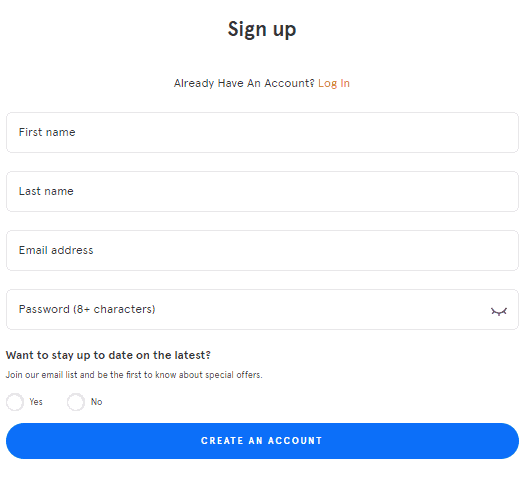 Accidental Buyer through Google Play
If you accidentally purchased the program through Google Play, you will have to email customer support at [email protected]. With it, you'll have to show a copy of your purchase receipt or your Google Play Order Number. If you cannot find a copy of the receipt, follow the steps below to get your Google Play Order Number.
Access your Google Account
Click on Headspace purchase
Find the Google Play Order Number at the bottom of your receipt.
Accidental Headspace User through App Store
Unfortunately, iOS users cannot get a direct refund straight from Headspace because Apple has a separate billing system for refunds. However, there's an option to cancel the subscription, and here's where to find it.
Go to Apple App Store
Reach Apple's customer support team via email, or dial their support number in your region to explain the issue and ask for further refund information.
Meanwhile, cancel the subscription through the app store:
Go to Setting app
Click your name
Opt for Subscriptions
Find Headspace
Cancel Subscription
If Cancel is not an option, customer support likely already canceled it, but reach out for confirmation.
Don't Remember Your Purchase Site? Here's What to Do!
You can find where you've purchased Headspace on the app, and here's how:
Go to your Headspace Profile (top left)
Click on Gear (top left)
You'll see the Setting Page, so click on Account & Subscription
Find Headspace Subscription, and check out the receipt.
To find the purchase site information through your computer, do the following:
Go to your Headspace account on the site or through a mobile browser.
Find your name (top right corner)
Click on Accounts
 At the bottom of the page, there's a Manage option. Click and find your subscription details.
After following all of these steps, you'll receive a cancellation confirmation. Make sure you go all the way to the end to ensure the app won't continue the billing circle.