The modern world has learned how to push harmful beliefs aside and accept mental health issues as a serious matter. Nowadays, apart from the traditional face-to-face therapy, a lot of people have started seeking help from online therapy.
Betterhelp is a reliable and legit counseling platform, best in the mental health medical branch, which has a great number of online counselors. Especially now with the global pandemic at hand, when people are in enormous need of therapy, and many counselors are compelled to work online, Betterhelp has its five minutes of glory. 
The amazing platform offers you affordable counseling sessions, which you can take however you want – through live chat, via phone, or video conference. Along with this come many other pros like flexible session time, meaning the counselors are available throughout the day, frequent discounts, and many licensed professional therapists.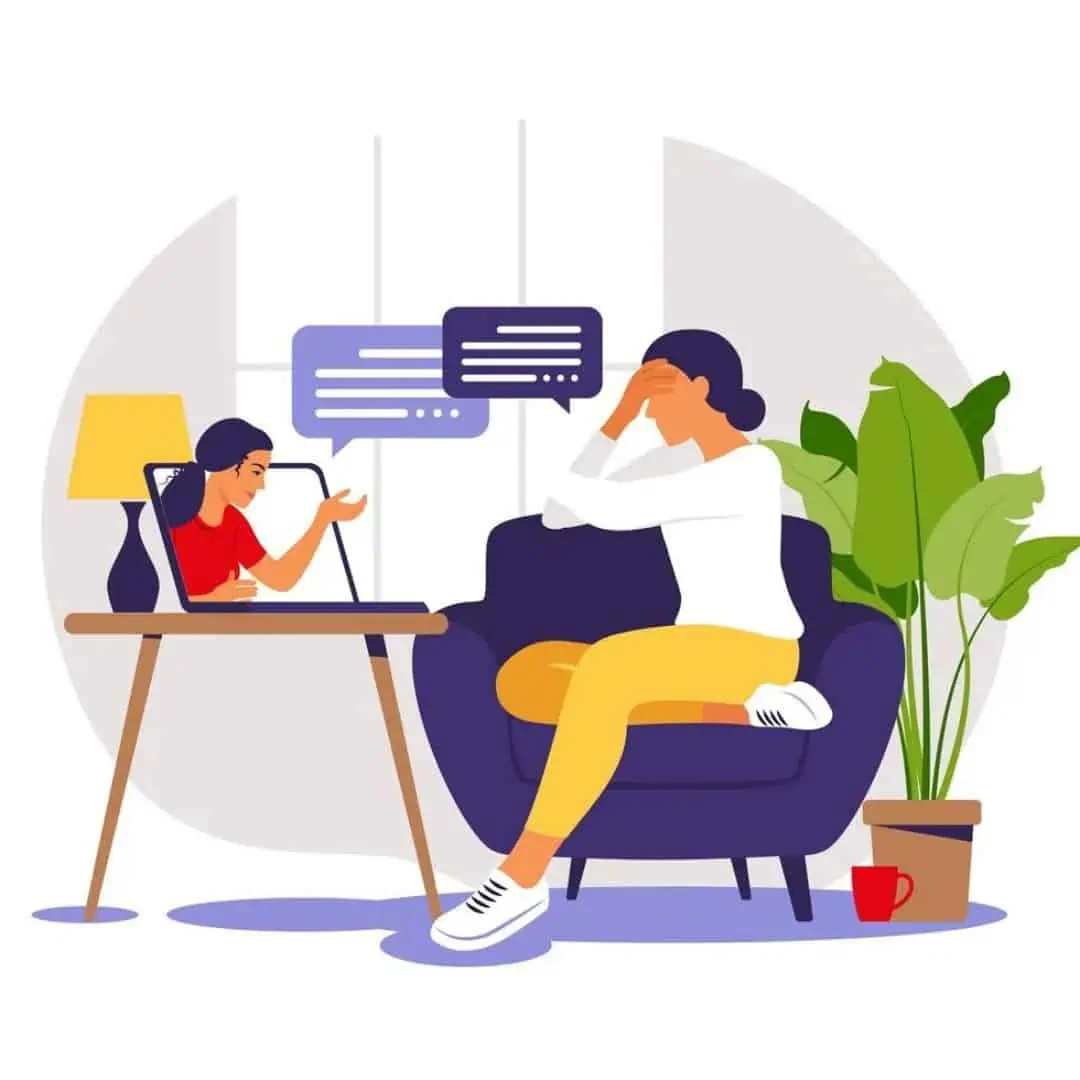 Another advantage is that you are allowed to change counselor at BetterHelp if you are not satisfied with the work of your current one with just a few simple steps. You can change counselors even if you think that the particular one assigned to you is not helping you with your mental health issues enough. 
So, for those interested, we bring up the question: How can you change your BetterHelp counselor easily and effectively?
How to Change Your Betterhelp Counselor?
The first option is to find the icon 'Change Counselor,' which you can find on your dashboard. Click it, and you'll see a list of the available therapists. Based on their information you can choose which one you think is the best match for you. In case this option is unavailable, or you just can't find it, there are more options to switch your therapist. Here we make you a list of them:
Give Betterhelp a phone call, the most secure and fast counselor switch option. For safety reasons, you will need to confirm that you are a patient with your personal information. After the verification, you tell the reason why you want to change your counselor and who you want as your new one.
Complete a contact form with your name, email address, and reason for the decision to change your counselor. You can find one of these contact forms in an electronic format on their website. 
Send them an email. Of course, you need to provide your account information and specify why you want to change therapist. You can find their email on their official website, and be sure that they will get back to you fastly. The email is also available if you have other problems, so feel free to contact them at any time.
Can I Select my Counselor at Betterhelp?
The process of changing your counselor is quite simple because you don't have to inform your counselor or ask anyone's permission. There is a 'BetterHelp Switching Counselor' option placed on your account where you get to choose your new one. We highly recommend that before doing this, you should think twice to be sure you are making the right decision for yourself.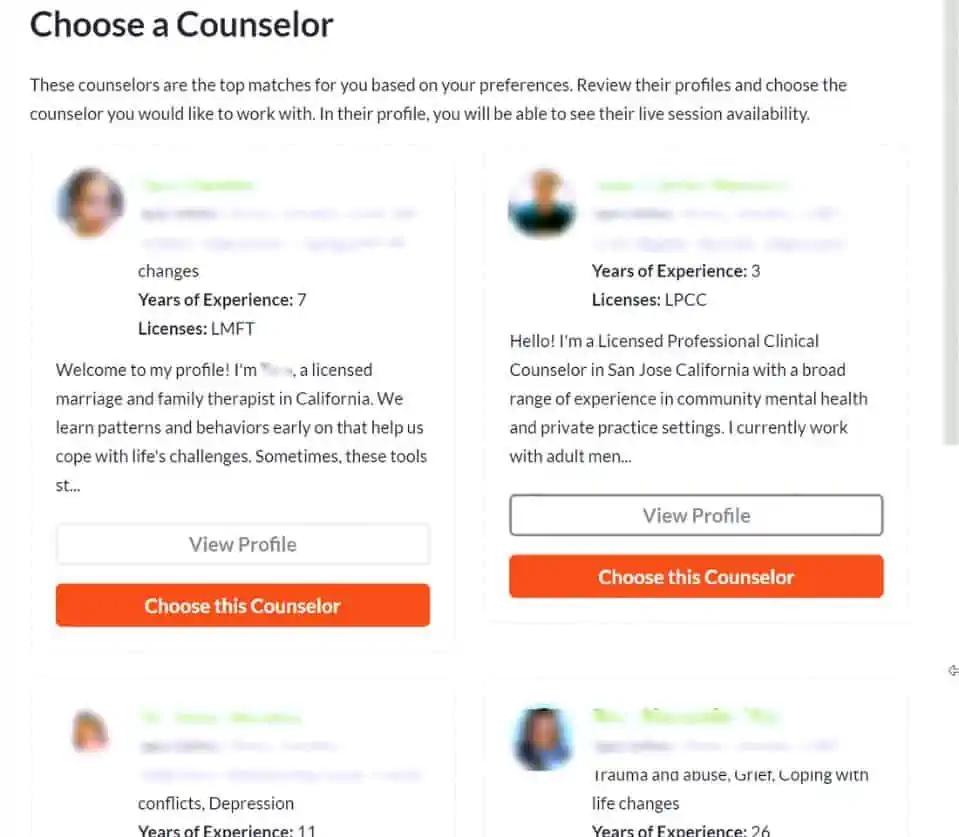 It is a good thing that you can change your counselor by yourself by seeing the bio of all the available counselors.
People can't know beforehand what type of counselor they will get, and that's why many problems may occur later at the sessions. Some counselors simply don't click with their patients or can't find a deeper connection between them. So, if you have a problem trusting your counselor or don't feel comfortable sharing personal problems with them, you are more than allowed to make some changes.
Other times it may be a different view on things for the patients and therapist. For example, some religious people like having more religiously based sessions and therapists because they feel more comfortable. When switching counselors, the users are given options to choose from, so be careful and choose wisely this time.
The fact is that every single counselor at Betterhelp is trained to understand any culture so that the sessions can be more effective. However, some patients are skeptical about therapists who don't have the same cultural beliefs as them, even though they are nicely instructed and educated on these delicate topics. Therefore, this is one of the most common reasons why patients want to change counselors.
Another difficulty can occur if the patient realizes the therapy is not going well. If you don't see visible results and the situation does not improve, something is wrong. This may not always mean that the counselor doesn't listen to the patient enough, but they just don't get along in some cases. 
What Makes a Good Counselor?
If you can't decide which counselor to choose at Betterhelp, we can tell you some useful characteristics you might want your therapist to have. 
A good counselor is one who always tries to listen to your problems and is sensitive to your emotions. It's really important to get along well with your counselor so that the communication can go smoothly and not be forced. If you see any troubles with the communication between you and the therapist, you should talk things over.
Another important feature is reliability and trust. If your counselor keeps the topics you discuss strictly confidential, then have no worries. In addition, you must feel comfortable and understood by your therapist to make a visible and efficient improvement.
Effective counselors also need to be well educated on every mental health branch to help their patients. Your therapist must determine your diagnosis, considering all your problems. This is especially important before determining additional treatments besides the therapy sessions. Also, the patient should receive an appropriate explanation for his mental health problems.
In addition, it would be good if you search for a counselor who is optimistic and will give you hope. Many studies show that if the counselor works with a more optimistic approach, the patient is more likely to improve his mental health faster. We truly hope that we have helped you make the right decision when choosing the perfect counselor.