Best Therapy For Low Self-Esteem
We write our honest reviews but this page may contain affiliate links, with some of the partners mentioned, to support this website. Read more here
There is only one person you're going to spend the entirety of life with – yourself. But, what happens when that one ever-present entity that is the 'self' turns out to be someone we dislike?
It seems very intuitive that higher self-esteem and a positive perception of oneself are both essential and beneficial. It leads to higher levels of confidence, better outcomes, and a more optimistic state of mind.
This isn't just intuitive, however, it's also backed by data. Self-esteem is an important risk factor to consider when looking at both mental health and social outcomes. 
When looking at many mental health disorders, we find negative self-perceptions to be an important part of the diagnostic criteria, but also an important aspect of recovery.
Improving self-confidence, and promoting self-esteem therapy can help individuals better their mental well-being. Let's talk about how it all works & what is the best therapy for low self-esteem.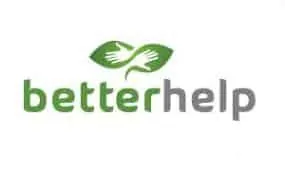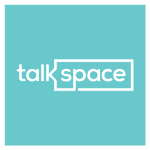 What is Self-Esteem Therapy?
Self-esteem represents our overall perception and opinion of ourselves. It reflects how we feel about our capabilities and limitations and can severely affect many important areas of our life.
When we have a negative view of ourselves, these areas – such as school, work, interpersonal relationships, etc. – may suffer. 
Oftentimes, people will downplay the adverse effects of having poor self-esteem, but the reality is that the issue can seriously disrupt someone's day-to-day life.
Poor self-image is also linked to increased levels of anxiety, depression, as well as other mental health disorders.
Anyone who struggles with self-esteem issues should, as long as possible, seek out the means and learn how to build self-confidence the right way. Therapy for low self-esteem can help a lot in this regard.
But, the thing is, everyone's self-esteem fluctuates. It's not consistently good or bad.
So how low is too low? 
How Do You Know When You Need Self-Esteem Therapy?
While only a trained and qualified therapist can give you a sure answer on whether or not you need professional help – there are ways to check if you might have low self-esteem and should get a professional opinion.
Negative self-perception and poor self-confidence usually present as:
Highly self-critical thoughts, oftentimes framed as negative and offensive to oneself;
Downplaying personal achievements;
Crediting success to luck rather than skill;
Task-avoidance, due to fear of failure;
A belief to be inferior to others;
Feelings of inadequacy;
Difficulty accepting compliments;
Extreme negative reactions to criticism;
Blaming oneself when things go wrong;
If you feel plagued by any of these characteristics, you may benefit from therapy for low self-esteem.
Individuals who struggle with depression and anxiety disorders can also find many self-esteem improvement treatments useful to improving their overall mental health condition.
What Causes Low Self-Confidence?
Low self-esteem can be the result of many things. It's not a constant either, confidence levels can vary hour-to-hour and be influenced and worsened by different events.
Common causes of low self-esteem include:
Early-life difficulties – experiencing extreme criticism from parents, teachers, or other influential figures;
Ongoing hardships – including financial problems, relationship difficulties, and medical issues like chronic illness;
Abusive relationships – with either a romantic partner, friend, or family member;
Mental disorders that are linked to self-perception – depression, eating disorders, BPD, anxiety, etc.;
Knowing the root cause of your self-esteem issues can help you improve confidence and better your mental health.
Sure enough, many approaches that self-confidence therapy takes, such as CBT, will focus more on problem-solving and discovering triggers for critical thoughts, rather than psychoanalyzing your childhood. 
What is the Best Therapy for Low Self-Esteem?
There are many different approaches when it comes to psychotherapy.
In terms of working on improving self-perception, the treatments typically combine a few different methods that can lead to positive outcomes.
Depending on the approach your therapist takes, there are a number of low self-esteem therapy activities you can partake in.
1. Cognitive Behavioral Therapy 
If you're looking to learn how to build self-confidence in therapy, CBT – cognitive behavioral therapy – will be the most common approach to consider.
It is the most popular treatment used when counseling individuals struggling with self-criticism.
CBT is based on Beck's cognitive triad and proposes that cognition, feelings, and behaviors all feed into one another.
Therefore, restructuring cognitive processes and actions will lead to improved quality of life.
2. Compassion Focused Therapy – CFT
CFT is a form of psychotherapy that, unlike CBT, is specifically aimed at helping highly self-critical individuals.
Although it's relatively new compared to other therapy methods, CFT has produced favorable results when administered.
3. Competitive Memory Training – COMET
Competitive Memory Training, similarly to CBT and CFT, seeks to change maladaptive cognitive-emotional networks and improve retrieving beneficial information from one's memory.
The intervention shows to be efficacious in treating low self-esteem.
Is Social Media Bad for Self-Esteem?
Social media platforms are home to hundreds of millions of users in the US alone, and some current studies suggest that this negatively impacts their self-confidence, and therefore overall mental health.
However, studies also indicate that social media use itself is not to blame, but rather social comparisons individuals make and their effects on self-esteem, which later can impact anxiety and depression levels.
Approximately 88% of people make social comparisons on Facebook alone, which translates to millions of individuals negatively affected by these platforms.
Although, it's not all grim – online spaces and social media platforms have allowed therapy, especially online therapy, to thrive in certain ways. It is more normalized and accessible than ever before.
Self-confidence Therapy Online
Online therapy is flexible and affordable and can be conducted very similarly to traditional therapy, allowing for both individual and group settings. It's also been found to be just as effective in treating patients.
Self-esteem webinar interventions have also been proposed as a feasible way to help workers, by providing self-confidence therapy tools that will guide people in dealing with depression.
Can Therapy Help with Self-Confidence?
Therapy for low self-esteem has had positive outcomes for many patients and has been linked to better recovery from severe diseases or injuries.
A lot of self-confidence therapy worksheets are also available for individuals to stay on track and further help themselves.
Therapy is not a one-time thing, nor is it a straight line – it's continuous work. Although psychotherapy approaches can help you build skills to face your condition, it will take ongoing implementation.
Bottom Line
Therapy has never been more accessible. This, coupled with the stacking evidence that self-esteem treatments are effective – both in-person and online – creates an opportunity for many to improve their confidence, well-being, and overall lifestyle.
Latest posts by John S. - Editor in Chief
(see all)