Best Remote Online Couples Therapy Platforms
We write our honest reviews but this page may contain affiliate links, with some of the partners mentioned, to support this website. Read more here
You may have come across terms such as e-therapy, teletherapy, or e-counseling before, and they all essentially mean the same thing – online counseling. 
These types of services are nothing new, however, telehealth has really taken off as a concept in recent years. 
The use of online medical platforms surged at the start of the pandemic and even after this sudden increase stabilized, we're still looking at telehealth usage 38x higher than before April of 2020.
Today, e-counseling platforms are bigger than ever and they offer all types of services – including many different approaches to relationship counseling.
There are numerous ways to go about remote couples therapy. We'll cover the best and biggest platforms, as well as the most popular techniques used in online marriage counseling.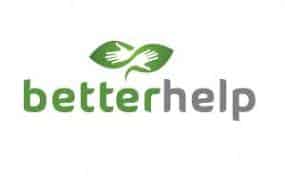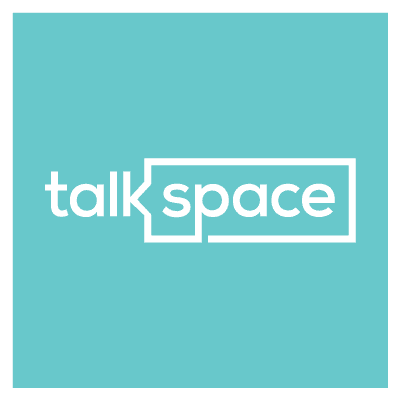 Best Online Couples Therapy Platforms
When it comes to cyber-counseling, both therapists and clients seem to be letting go of their reservations and embracing the new format. It's well worth it too since studies suggest that online therapy is just as efficacious as traditional counseling.
Therefore, the remote online format offers patients a more accessible and affordable option when seeking out professional help.
It's important, however, to choose the right provider. A good counseling service should offer licensed therapists and qualified coaches, be properly encrypted, and be HIPAA compliant. 
This is all to ensure client safety and satisfaction, as well as a successful therapy outcome.
We'll go into more detail about our top 5 picks for popular platforms that fit this bill and cater to couples.
1. Talkspace
Talkspace is a popular e-therapy provider not only for couples but individual counseling as well. The platform offers 24/7 online messaging, audio calls, and video conferencing.
It's is available on desktop and both Android and iOS devices. Besides this ease of access, Talkspace is also very easy to navigate with a polished design and user-friendly interface.
If you still have lingering reservations about online couples counseling, you'll be glad to hear that Talkspace requires every one of its therapists to be fully licensed and have 3,000 hours of clinical experience.
It's a subscription-based service with couples therapy prices that start at $99 a week.
2. ReGain
ReGain focuses on therapy for people in relationships, and can thus offer a wider variety of services pertaining to couple counseling.
If you were wondering "can just one go to marriage counseling?", at ReGain the answer is 'yes.'
At sign-up, you can choose whether you'd like to attend counseling with your partner or individually. You will also have to answer other questions regarding your expectations from therapy and desired goals.
The pricing for ReGain ranges from $60 to $90 a week and depends on the subscription length you choose.
3. Couples Therapy Inc
Couples Therapy Inc is yet another site that devotes itself fully to relationship counseling. This allows the platform to provide various kinds of marriage coaching, counseling, and therapy.
There is no subscription service and users are charged per individual session
Remote couples therapy can be done as a pair or individually, and ranges from $159 to $250 for a 50-minute long session.
You can work on couples coaching with either a licensed therapist or a relationship coach. This will affect the price of the service, which can then range from $119 to $199.
4. Growing Self
The platform is more similar to traditional therapy in the way it operates. A Growing Self charges for each individual session, which lasts 45 minutes.
The price will depend on the therapist's qualifications and a sliding scale rate is available for lower costs in some cases:

Newly hired therapists – $105, which can go down to $65;
Masters level therapists – $115, may go down to 75;
Experienced therapist – $135, may go down to $95;
Ph.D. therapist – $160;
Growing Self specializes in relationship counseling, as well as premarital and divorce therapy.
5. Pride Counseling
Although Pride counseling's main focus is providing therapy for LGBQIA+ members, anyone is welcome to use the platform. Relationship counseling is merely one of the many different services offered.
Pride Counseling is a subscription-based platform that provides text messaging, audio, and video calls.
The price of the subscription will depend on your therapist and your location. Users in certain states may get rates from $60 to $90, while others receive offers from $90 to $120.
How Can Therapy Improve Relationships? 
Relationship counseling helps partners build better communication skills, gain a deeper understanding of their partner's and their own emotions, and resolve underlying marital problems.
Online therapy has continuously been shown to work as well as face-to-face sessions. 
The impacts of therapy, however, can depend on many things – mostly on the willingness of all parties to participate in the process.
Research and surveys report that clients have a positive and comfortable experience with online therapy, especially those who go in with an open mind. It also reports that some may even find it easier to be vulnerable during remote couples therapy.
What Is The Best Therapy for Relationship Problems?
When it comes to couples counseling, there are a few popular approaches, including:

Emotionally Focused Therapy- EFT
Imago Relationship Therapy – IRT
Cognitive Behavioral Therapy – CBT
The Gottman Method
All common couples counseling methods incorporate or relate to gestalt therapy in some way.
What Does a Gestalt Therapist Do?
A gestalt therapist seeks to bring awareness to a client's current thoughts, feelings, and behaviors and how they relate to others. 
Gestalt therapy contributes a theory of problem-solving based on gained insight. 
This means that becoming aware of one's emotions and the surrounding environment through Gestalt Therapy can help clients better respond to situations and break negative cycles of interactions with their partner.
Should Couples Have the Same Therapist?
It can be helpful for a therapist to talk to both partners one-on-one, however, if therapy moves on to be individual-based instead of relationship-focused individual therapy, it will not serve the relationship's progress.
Even though it's possible and permitted, partners should probably not see the same practitioner for both relationship and individual counseling.
The Verdict
The popularization of telehealth has put remote couples therapy on the map for many. 
It's also provided an opportunity to confirm that, yes, cyber-counseling is an effective way to get help for struggling couples globally.
Many couples can benefit from receiving therapy, and it's never been easier to access the service. 
Pick any of our top-rated platforms and you are minutes away from setting up your first call – and taking the first step to restoring your relationship's former glory.