Best Online Therapy for Sleep Disorders
We write our honest reviews but this page may contain affiliate links, with some of the partners mentioned, to support this website. Read more here
Most people know the importance of a good night's rest. Waking up after a good sleep helps to get the day off right. What about those that have severe trouble sleeping. Some people go to sleep and get no real rest through the night. Their sleep is so bad that they wake up more tired than when they went to bed. 
If this sounds like you, you may suffer from a sleep disorder. Thankfully, with proper counseling, there is a way to get adequate sleep each night, it just requires one to putting themselves out there and seeking the help of a counselor. 
What Is the Best Online Therapy for Sleep Disorders?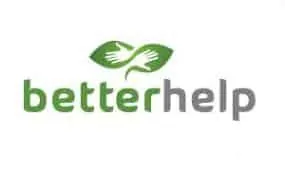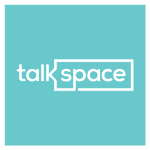 The best online counseling for sleep disorders is dependent on the person and their condition. There are two types of online therapy, both with their advantages.
The first is talk therapy through video chats. You and a therapist meet at a scheduled time to discuss your sleep problems. The second version is a written discussion. You and your counselor write back and forth whenever you want to create an on-going discussion. Both styles are valid; it just depends on which version works best for you. 
Who Is It For?
Sleep disorder therapy is meant for people who suffer from diagnosable sleep health conditions. More than 80 kinds of sleep problems exist; however, there are several types of sleep problems that are more common than others. 
Some types of sleeping disorders include:
Sleep deprivation or insomnia – you are unable to drift into sleep and stay asleep. Insomnia is the most common sleep disorder. 
Obstructive sleep apnea – you stop breathing during sleep for more than 10 seconds.
Hypersomnia – you cannot stay awake during the day, which creates excessive daytime sleepiness.
Circadian rhythm disorder – problems with your sleep-wake cycle, causing you to be unable to fall asleep and then wake at proper times.
Restless leg syndrome or RLS – your legs have a tingling sensation along with feeling an urge to move them. 
When Is the Right Time to Start Online Therapy for Sleep Disorders?
Repairing your sleep and wake cycle leads to a higher quality of life. The right time to begin counseling is as soon as you possibly can. You may be unsure whether you have a sleeping disorder, or just restless. It is perfectly normal that individuals experience an occasional restless night – this is part of everyday life.
There is, however, a threshold for which one's life suddenly becomes disrupted by their inability to get proper sleep.
This is an opportune time to reach out to a sleep professional for consultation & online counseling for sleep disorders. Other signs that it is time to seek a professionals help is if you are displaying any of the following symptoms, consider contacting a counselor right away. Don't let the symptoms persist for too long, or it could make things worst.
Symptoms of sleep disorders:
It takes longer than half an hour to fall asleep
You wake up several times and can't fall back asleep
You have tingling sensations in your legs that can be relieved by moving them 
You often nap, feel sleepy throughout the day, or fall asleep at inappropriate times
Your partner says you snore very loud, gasp, stop breathing periodically, snort, or choke during sleep
When Is the Right Time to Start?
For people with anger issues, the right time to start is as soon as possible. Since many people with anger problems experience disruptions in their lives and relationships due to their unhealthy outbursts, putting off therapy is not helpful. The longer a behavior goes on, the harder it is to change. However, it is absolutely possible to learn to manage anger at any time, so long as you put in the work and dedication.
Benefits 
Sleep therapy has many benefits. The obvious is that your sleep disorder is under control, and you get better sleep. However, some other benefits come with improved, regular sleep. They include:
Reduced risk of stroke and heart problems
Reduced depression and anxiety
Lower risk of premature death
Reduced risk of cancer
Overall improved quality of life
Online Vs. In-Person
Online counseling differs from in-person counseling in the method of delivery. However, the overall goal is the same. Online counseling comes with some benefits that make it particularly attractive for many people. 
Firstly, online therapy for sleep disorders is often less expensive. Secondly, there is sometimes more flexibility in scheduling because it takes place remotely. Finally, you do not have to leave your home, which is very convenient, especially if you are physically unable to do so. 
With in-person counseling, some patients may feel embarrassed or reluctant to share their experiences with sleep disorders. Patients who opt for online counseling however, are much more free and comfortable disclosing their issues and their struggles with the disorder.
How Online Sleep Therapy Works?
The American Academy of Sleep and the National Sleep Foundation recommend similar techniques for overcoming a sleep disorder. If you participate in therapy, you can encounter one or several of the following methods. 
 A sleep study to observe you while sleeping
Establish good sleep habits and a healthy lifestyle
Partake in Cognitive Behavioral Therapy
Use a continuous positive airway pressure machine
Prescribed medicines or natural products like melatonin
How to Choose the Best Online Counselor
Choosing the best online counselor can be a tough decision. Your success is partially related to how well you and your therapist work together. Some factors you should take into account include:
If you can fit into the counselor's schedule
Affordability
Their area of specialization
Your overall feeling towards the counselor. 
Reviews
Reading the reviews of a counselor is an excellent way to find out information about them. Reviews give you insight into their methods and the successes and failures of other patients. Understanding what someone else has gone through can help you decide whether a counselor is the right fit. This can save you the headache of moving between multiple counselors to find one the is best for you. 
Final Remarks
Proper rest is an essential part of living a healthy lifestyle. Without, your quality of life suffers greatly. Participating in sleep therapy can help you overcome your sleep disorder. If you suffer from a sleep disorder, do not hesitate to get help as soon as possible. It's important to not let your life be controlled by your inability to sleep or get a good night's rest. Don't shy away, there's a counselor ready to help navigate you through your sleep disorder.