Best Online Therapy for Post-Traumatic Stress Disorder
We write our honest reviews but this page may contain affiliate links, with some of the partners mentioned, to support this website. Read more here
Post-traumatic stress disorder (PTSD) is a mental illness brought on by a frightening, life-altering event. The traumatic events causing PTSD are either experienced or witnessed by an individual. When the event is over, people with PTSD continue to suffer fallout from it, including reliving it through flashbacks, terrifying nightmares, and intense anxiety. Their minds may wander back to the event because they cannot control any negative thoughts surrounding the experience.  
Not everyone who experiences trauma develops PTSD. Some people have more trouble adjusting and coping, whereas others can do so with proper self-care and time. Those who move past their trauma can return to their normal lives. Then there are those who's symptoms worsen over time. Their thoughts and feelings around the terrifying event sabotage their daily life and relationships. If this sounds like you, you may be living with PTSD.
Seeking treatment for PTSD with the help of a mental health professional is vital to improving your life and coping with your symptoms. 
What Is the Best Online Counseling for Post-Traumatic Stress Disorder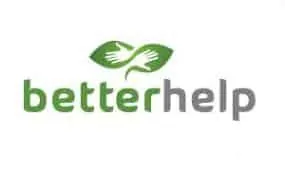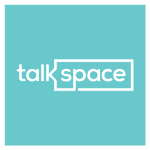 The best online counseling for PTSD mostly depends on the preference of the person. There are two main styles of online counseling, both with their advantages. Neither is better than another, but more what you find personally useful. 
The first is through video conferences. This is much like in-person counseling in that it is set up at a scheduled time. You and your counselor then converse in real-time about your life and treatment plan. Some people find this more effective because they prefer the immediate back and forth discussion. 
The other style is written discussions. Here, you and your counselor converse back and forth through the written word. Instead of talking at predetermined times, you write to your therapist whenever you feel like it, and they respond as soon as they can. Some people prefer the ability to talk whenever they need it and engage in many small on-going discussions. 
Who Is It For?
Online counseling, or any counseling, is for anyone who has lived through a traumatic experience and continually suffers from it. The symptoms may come on quite quickly, but they also may not develop for years. The symptoms create issues in relationships, at work, and in social situations. Your daily life is continuously affected by your symptoms.
The National Center for PTSD groups the symptoms of post-traumatic stress into four general categories: intrusive memories, adverse changes in mood and thinking, changes in physical and emotional reactions, and avoidance. If you have been diagnosed or think you may be suffering from the symptoms of PTSD, consider participating in online counseling. 
A therapist may diagnose PTSD if you suffer from any of the following:
Intrusive Memories
Having flashbacks (reliving the traumatic experience)

Recurring memories of the event

Emotional reactions or physical distress when faced with something that reminds you of the event
Adverse Changes in Mood and Thinking
Feeling hopeless

Negative thinking about other people, the world, or yourself

Memory issues, possibly forgetting significant details of the traumatic experience

Trouble with close relationships

Feeling emotionally checked-out

Experiencing detachment from friends and family

A loss of enjoyment in hobbies and interests

Experiencing few or no positive emotions
Changes in Physical and Emotional Reactions
Always feeling on guard or in danger

Difficulty sleeping

Easily startled

Engaging in self-destructive behavior such as doing drugs, drinking excessively, or being a purposefully unsafe driver

Unable to concentrate

Constantly feeling guilty or shame

Angry or aggressive behavior and irritability
Avoidance
Working hard to avoid talking about or thinking about the event

Steering clear of people, place, or activities that remind you of the event
When Is the Right Time to Start?
The right time to start PTSD is personal to everyone. If you know you are experiencing this illness, then seek treatment as soon as possible. If you have been experiencing upsetting feelings and thoughts about the trauma for longer than one month, if they are overwhelming, or you feel like you cannot get back to your normal life, seek counseling as soon as you can. 
Though anyone can develop PTSD, there are risk factors that may make you more susceptible to it. They include:
Having a career where you get exposed to trauma, such as paramedics or military personnel

Experiencing a sudden or upsetting death of a loved

Lacking love or support from an influential family member

Experiencing a trauma such as sexual assault or living through a natural disaster

Suffering from depression or anxiety
Benefits 
The are many benefits to participating in online counseling. Some of the benefits are related to coping, while others relate to the method in which the counseling occurs. 
Following your treatment plan, take time and effort to be effective. However, doing so gives you a much better chance of recovery. Additionally, through treatment, you learn about PTSD, which can help you recognize and understand what you are feeling. This gives you the ability to care for yourself healthily rather than self-medicating with alcohol, drugs, or other harmful substances. 
Counseling also gives you the tools to reconnect with people who care about you. You do not have to talk to them about your feelings or counseling, but you can learn to get close to them again. 
An added benefit of online counseling is its accessibility and convenience. You do not have to leave your home to talk to a counselor. This is hugely beneficial if you are trying to avoid your triggers. Additionally, it can be completed anonymously, which may be very helpful is you are embarrassed about your trauma. 
Online Vs. In-Person
Online and in-person counseling vary in their delivery but have the same goal in mind. The point of therapy is to assist the patient to overcome their PTSD. If you are considering counseling, you may be interested in learning more about the online version. Counseling online is a newer trend that comes with many benefits.
Online counseling is often more budget friendly. The  sessions can take place from home, they are not as expensive to do. Secondly, appointment times are often more flexible. It is much easier to schedule appointments at non-traditional times when no one has to leave home. Finally, some counseling websites allow for anonymous participation. This may be very helpful for someone experiencing guilt, embarrassment, or shame. 
How Does It Work?
Most therapy for PTSD takes place through cognitive behavioral therapy. This is a short-term style of talk therapy, usually lasting less than one year. During each session, you and the counselor work together to overcome your symptoms. The sessions are dedicated strictly to the PTSD, rather than any other issues. Sessions are sometimes one-on-one, but a counselor may suggest group sessions as well. Sometimes, working with a trusted friend or family member can be immensely helpful in your recovery.
There are two primary components of CBT for PTSD. They are exposure therapy and cognitive therapy. In exposure therapy, the patient is slowly exposed to their trauma in a safe environment. Often, this is done through writing, imagination, or visiting the location the trauma took place. 
In cognitive restructuring, the counselor helps you make sense of the upsetting memories. This helps unearth misremembered details and/or feelings of shame or guilt for events that are not their fault. Your counselor enables you to understand the traumatic event in a more realistic way. 
How to Choose the Best Online Counselor
Choosing the best counselor for you is essential for your recovery journey. Building a relationship and a trusting bond helps you to open up and communicate more clearly. This open communication is what helps you move through the steps to recovery. There are a few factors to take into consideration when looking for a therapist. They include:
Find a counselor who specializes in PTSD

Find a counselor who fits within your budget

Find a counselor who's schedule fits with yours

Find a counselor who you feel you can trust

Find a counselor with good reviews and success rates for other patients
Reviews
A good counselor and the website which they are affiliated with should have many reviews from other patients. Reviews are an essential tool in scoping out your counselor. They give you insight into the methods the counselor uses and what you can expect from your sessions. Having information like this can make you feel more comfortable and prepared before your first session. 
Additionally, it can help you find a counselor you like and avoid those you think are not right for you. 
Final Remark
PTSD is a severe mental health illness. Left untreated, you can encounter significant difficulties in your daily life and relationships. In extreme cases, PTSD can even lead to thoughts or attempts of suicide. If you are experiencing symptoms PTSD, do hesitate to get help as soon as possible. Your quality of life can improve significantly with the guidance of a professional. If you ever have feelings of suicide, call a suicide hotline, or someone you trust immediately. You are worth it.