Best Online Therapy Services for 2022
Considering online therapy and not sure what to pick? 
See our top list right here for the best online counseling and therapy services.
We write our honest reviews but this page may contain affiliate links, with some of the partners mentioned, to support this website. Read more here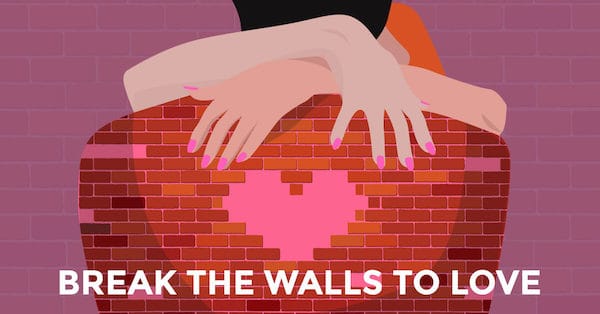 BetterHelp Counseling
Regain Couples Counseling
Online-Therapy Counseling
Best Online Counseling Services
Today, taking part in mental-health services is a privilege for many people. Online counseling is a way to bring this privilege to a broader group of people.
Through the years, online mental health services have proven to be a safe and effective option for people unable to undergo traditional in-person sessions.
Online counseling
is the act of providing mental health services through the internet. This form of counseling, also known as e-therapy or cyber counseling, has gained significant interest among people in need of mental health support. Although videoconferencing is the most well-known form of online counseling, today mental health services are provided through:
aria-level="1″>

Mobile apps

Emails

Text messaging

Internet calls
The common rising question when it comes to online counseling is whether or not it's effective. Fortunately, you'd be surprised that not-in-person counseling has been around for a while now. Sigmund Freud used postal services to correspond with his patients, and through the years online therapy has developed and shown positive results. You can rest assured that you'll be receiving the same support as traditional counseling, just in a virtual environment.
Before proceeding with online counseling, you should research the right facility that offers licensed professionals, safe payment methods, and guarantees for your privacy.
Benefits Of Online Counseling
Knowing that online counseling can be as effective as in-person counseling, you'll see a few more benefits that come along with the virtual service.
There are a plethora of cases where individuals require mental health services, but their busy lifestyles won't allow them to commit to such a service. Online counseling eliminates this issue and allows you to proceed with mental health services from the comfort of your home.
Another common issue is the fact that many individuals coming from rural areas don't have access to counseling services. People in need of counseling can now access this service with simply a few clicks.
In many cases, people don't seek mental health support mainly because they can't afford it. This is another issue that online counseling tackles successfully. Most online mental health services are far less expensive than the traditional, in-person ones.
With the COVID-19 pandemic still in full force, we cannot shun the risk of getting infected through in-person therapy. So, instead of hitting pause on the progress of your mental well-being you can switch to online counseling and stay safe.

Is Online Counseling For You?

 
As we mentioned previously, this form of counseling is proven to be safe and effective, but ultimately it's up to you to self-assess whether it can work for you.  
Online counseling has shown to be helpful for stress, anxiety, sleeping issues, marital issues, depression, addiction, and struggles with gender or sexual orientation. For individuals struggling with psychosis or suicidal thoughts, in-person therapy is preferred.
Top Online Counseling Services
If you're considering online counseling, here are a few of the best services you can look into.
This online service is among the best when it comes to mental health counseling. The platform is easy to use and offers over 4,000 licensed therapists. With BetterHelp you can choose whether you want to proceed with your session through a live video call, telephone call, or message. 
The platform provides specialized counseling sessions for depression, anxiety, or other similar conditions.
For couples that need some extra help from a licensed professional, ReGain is a perfect choice. With its state-of-the-art technology, the platform works to underline your needs and help you through any mental health issues.
Whether you need individual or mutual counseling, ReGain is the ultimate leader in online couples counseling services.
Most of the time, teenagers require guidance to cope with the changes in their bodies and minds. Teen Counseling offers services that help guide teenagers through these difficult times. Teens can participate remotely from anywhere and receive support from licensed counselors.
This platform provides a safe and confidential environment for anyone from the LGBTQA+ community. You can take part in the sessions through a videoconference, phone call, or message, and the platform itself is very easy to use.
Pride Counseling offers a spectrum of resources and its licensed counselors are eligible to treat many different condition
This platform is open to anyone in need of mental health support. From video calls to emails – TalkSpace adapts to your needs and preferences. 
The online counseling platform is here for its users 24/7, with trained professionals always ready to talk on the other side of your device.
Aside from the online counseling sessions, this platform provides its users with journals, worksheets, plans, additional calls, and other features that'll help you on your journey towards better well-being.
Online-Therapy.com is safe, affordable, and most importantly – effective!