Best Online Counseling for Anger Management
We write our honest reviews but this page may contain affiliate links, with some of the partners mentioned, to support this website. Read more here
Feeling angry is a normal and healthy emotion. While it is often assumed that anger is negative, it can, in fact, be positive. Anger can fuel the motivation for significant changes in the world, or more locally, for self-improvement. Constantly feeling angry is, in fact, negative. It can have devastating effects on your interpersonal relationships, physical health, and overall quality of life. 
Thankfully, you do not have to live in a state of constant anger. When applied with the help of a professional, some methods and tools can reduce your overall anger and improve your life.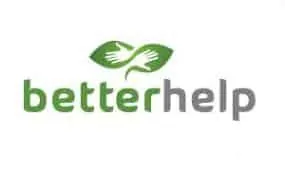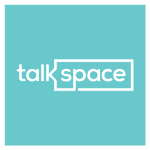 What Is Anger Management
Anger management is one of the better-known types of mental health therapy. Anger management is a style of therapy that helps you learn to express your anger more productively. Your therapist helps you understand why your negative thoughts hijack your mind and create a potentially volatile situation.
Collaborating with a mental health professional can help you learn healthy ways to express your feelings. They provide you with management techniques to get your anger under control. Professionals do not teach you how to shut down or hide your emotions. Bottling them up would do you no good. It is perfectly normal to have an emotional response to a frustrating event. Anger management teaches you how to control that emotional response. 
Who Is Anger Management Therapy For?
Seeking anger management therapy is right for people who experience extreme levels of anger. Often, their level of frustration and resulting angry outbursts are out of proportion with the trigger. They experience an intense emotional response that they find extremely difficult to control. In some cases, this can even lead to aggressive behavior. This type of behavior may affect relationships, employment, and friendships. 
Anger management may be right for you if you are very quick to anger. When your anger is about to get out of control, you may experience the following warning signs:
Increased blood pressure
Pounding heartbeat
Rapid breathing
Pacing, or tapping feet
Restlessness
Clenched jaw or hands
Sweating or shaking
When Is the Right Time to Start?
For people with anger issues, the right time to start is as soon as possible. Since many people with anger problems experience disruptions in their lives and relationships due to their unhealthy outbursts, putting off therapy is not helpful. The longer a behavior goes on, the harder it is to change. However, it is absolutely possible to learn to manage anger at any time, so long as you put in the work and dedication.
Benefits
There are many benefits linked to participating in anger management therapy. Dealing with your anger is going to take hard work and maybe very uncomfortable at times. You may have moments where you slip up and fall back into old habits. All of this is okay and is part of the process. The multiple benefits of learning to deal with your anger make all of your efforts with it.
Benefits of anger management:
Ability to recognize your signs of anger
Understanding your triggers
Healthy expression of emotions
Improved interpersonal relationships
Reduced overall stress
Overall reduced anger
Improved overall physical health
Increased happiness and quality of life
Online Vs. In-Person
 A few years ago, most therapies were completed through traditional face-to-face appointments. Now, with the advancement of technology, many therapists can provide online counseling services. Whether you choose online or in-person appointments is a personal choice. However, there are some benefits specific to online counseling. They include:
Ability to have sessions at any time
A more extensive range of counselors to choose from
Tends to be a less expensive option
Sessions completed from your own home
Some counseling sites allow for anonymous participation
How Does Anger Management Therapy Work?
Anger management works by giving the patient tools to help recognize, control, and overcome their anger. Most professionals agree that the way to deal with your anger is to identify your triggers. Then, give yourself space to deal with the trigger, and use newly learned methods to work through the issue. By mastering these techniques, you can productively deal with your anger and improve your life. It isn't going to be easy, and it is going to require patience, but by following some of the techniques listed below, you can control your anger and live a better life.
Some techniques to manage your anger may include:
Deep breathing
Engage in physical activity
Talking to some you trust that are not part of the current problem
Going for a walk to escape the angry situation
Counting to 10
Finding distractions (music, writing, drawing)
Getting regular exercise
Getting enough sleep
Eating healthier
Mindfulness meditation
Participate in yoga
 

How to Choose the Best Online Counselor?

It is essential to work with a counselor that matches your personal style. Therapy is a two-way street. This means that while your counselor has to put in the work to help you, you also need to put in the work to help yourself. To do this, you must find a counselor that you like working with. Teaming up with someone that you do not like is going to negatively affect your ability to open up and follow their instruction. Some factors to take into account are:
How many years the counselor has been practicing
What areas they specialize in
Have they been medically reviewed
Whether they have experience with anger management
How your schedules fit together
Your overall gut feeling towards the counselor
Look for Reviews 
When you choose to engage in anger management therapy, you need to find a counselor, you can trust. Most people start searching for their counselor online. This is an effective method but can require some extra investigation. Be aware of what you read online because you can't believe everything you read on the internet. People often pretend to be something they are not. 
A great way to find out more about your counselor or online counseling website is through reading reviews. The reviews of other patients can help you to decide if a counselor is right for you. Reviews are helpful because they can give you some insight into what to expect during your sessions. Knowing what you are in for can help you to feel more comfortable going into the first session. 
Final Remarks
Living with intense anger is bad for both your physical and mental health. Perhaps you are quick to anger, finding that even a word or phrase can light up your frustration. If this sounds like you, anger management may be right for you. Learning healthy ways to express your emotions can improve your overall quality of life. Anger management takes hard work and dedication, but all of your efforts are rewarded when you grow into a better version of yourself. 
Latest posts by John S. - Editor in Chief
(see all)